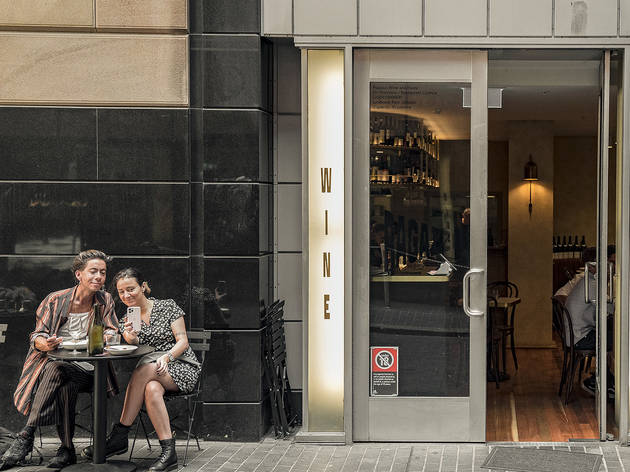 Rediscover the Sydney CBD with this dawn-to-dark itinerary
Help re-energise the city as it slowly wakes while treating yourself to all the cultural highlights, spot-hitting coffee and fancy meals it has to offer
As we slowly emerge from lockdown it's important to remember the local legends who have been most affected by the unprecedented loss of business. All of our daily routines have been messed up and so have the routines of our favourite chocolatiers, boot camps, whisky bars and bespoke tailors. The neighbourhoods within the CBD – Haymarket, Circular Quay, Barangaroo, Millers Point, Central and Wynyard – are ready to be rediscovered and woven back into your day-to-day activities (safely).
We've teamed up with the City of Sydney to bring you a fantastic new routine you can re-adopt to chuck some much-needed coin at our city's businesses while giving yourself some delightful treats along the way. From your morning coffee to after-hours party time, here are the inner-city haunts you should pop back on your daily radar.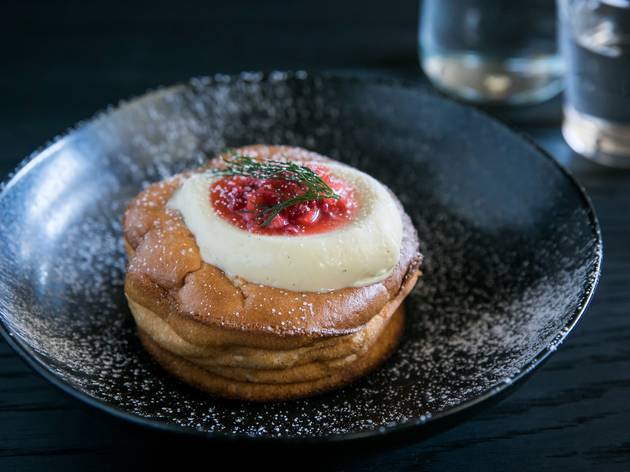 Breakfast and coffee
As the sun peeps over the skyline, satisfy your grumbling tummy and caffeine cravings at these CBD hotspots. Find a safely distanced corner in the charcoal-chic surrounds of Edition Roasters in Haymarket for single origin beans and one of the most creative brekkies in town – try their fluffy soufflé pancakes with Earl Grey mousse and apricot to see what we mean. Navigate CBD alleyways to find Darling Harbour-adjacent Skittle Lane coffee and be rewarded with invigorating brews served in covetable ceramic vessels and a quick countertop pastry to go. You'd be remiss not to try the eggy, cheesy Mi Goreng toastie from Dutch Smuggler, a tiny kiosk café burrowed under the same sleek CBD building as Edition. For a full morning meal follow the sun further down George Street to Regiment CBD and tuck into golden sourdough crumpets, a croque monsieur with maple bacon, or a curried egg bagel.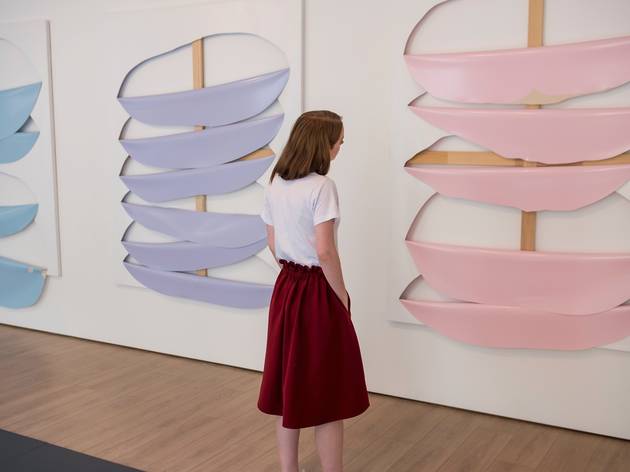 Activity and exercise
The city's galleries, boot camps, fitness studios and attractions are slowly reawakening and beckoning for you to enjoy all they have to offer. Warm up your bones and mind with a yoga, barre, pilates or meditation session from ultra-chic The Space Studio in Barangaroo or give your body a robust workout with FitBeat in the CBD – they're offering personalised at-home fitness sessions or you can join one of their safely distanced boot camps in the park. The gallery doors may not yet be open but Haymarket's 4A Centre for Contemporary Asian Art is keeping the cultural connections and discussions flowing with their 4A Digital program and super-cute 4A Kids online workshops. Visit past exhibitions online or engage with artist talks and performances on their Instagram page and start gearing up to experience their enriching shows and events again in the flesh. You can also now visit the jawdropping dome and fascinating exhibits of the Sydney Observatory in Millers Point. Though it's not yet open in the night, you can see the Time Ball drop at 1pm daily and marvel at the astronomical wonders and architecture.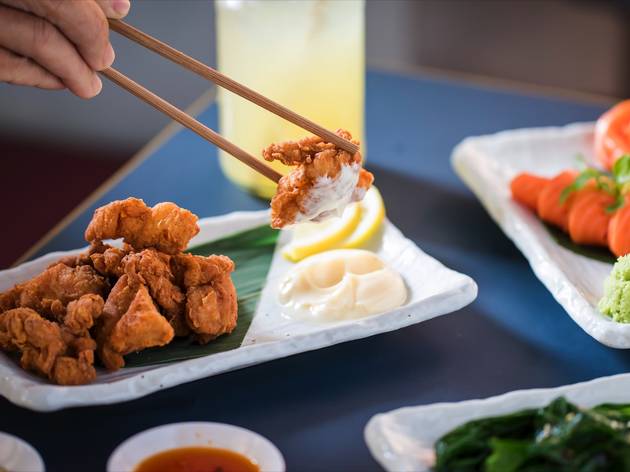 Lunch break
Traversing the city streets or getting back into the swing of the working day sure does build an appetite, so take some time out with a delicious bite from a CBD eatery. Stoke a fire in your belly with a spicy chicken sandwich from the recently opened Belle's Hot Chicken in Darling Square. Fill up on Japanese curries and rice bowls at Haymarket's Dopa Donburi and Milk Bar – their winter menu is kicking into gear and a small number of dine-in patrons are permissable but they've also been offering some of their menu classics for delivery during lockdown and continue to offer warming creations like the cheeseburger don for takeaway. For a quick, elevated school-canteen-at-home experience, have yourself a healthy inner-city feast from Kitchen by Mike in the CBD. Order ahead for delightful delivery packages of jerk chicken, roasted Jerusalam artichokes with fermented honey, roast pumpkin with pomegranate molasses and a loaf of their housemade sourdough. Add some well-made carbs and a harbour-fringing walk to your day with Salts Meats Cheese's flagship store in Circular Quay where you can pick up delicious pizzas, pastas and a cheeky tiramisu for lunch.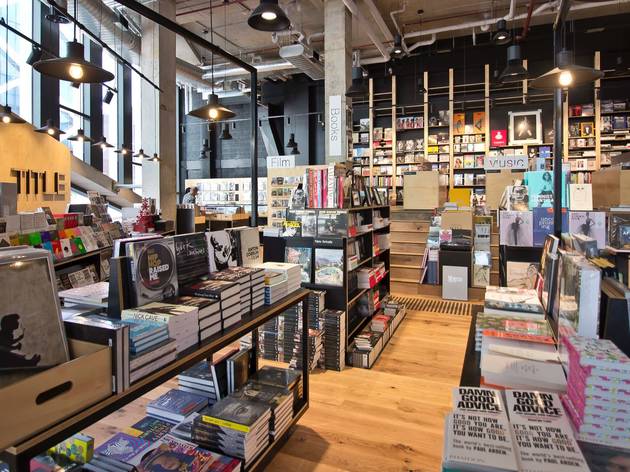 Shopping in the arvo
CBD malls, shopping centres and arcades have had a quiet few months and many independent operators and stores have switched to online selling in crafty ways. Why not consider buying from one of these inner-city haunts as businesses restart their IRL trade? Many see Westfield as Sydney's heart of shopping, but discerning bargain hunters and procurers of hard-to-find products know that Market City in Haymarket is where it's at. Hit up the cook's dream shelves at the Thai Kee IGA for an unbeatable variety of rare ingredients, impossible-to-source condiments, frozen dumplings and palate-boggling snacks. Barangaroo is another lesser-known city shopping hub with purveyors of excelllent cultural taste Title confidently guiding your music, book and art consumption with an unbeatable passion. Seek out Belancé in Barangaroo for sophisticated menswear and custom tailoring (they've been doing video call consultation during lockdown but are likely to be holding a measuring tape to your arm soon enough). Tick off your gifting lists with a visit to the Strand Arcade's Koko Black store – the fine chocolate makers know how to design a super-good-looking package and, of course, craft supremely delicious truffles, caramel blocks and drinking cocoa for your own pantry.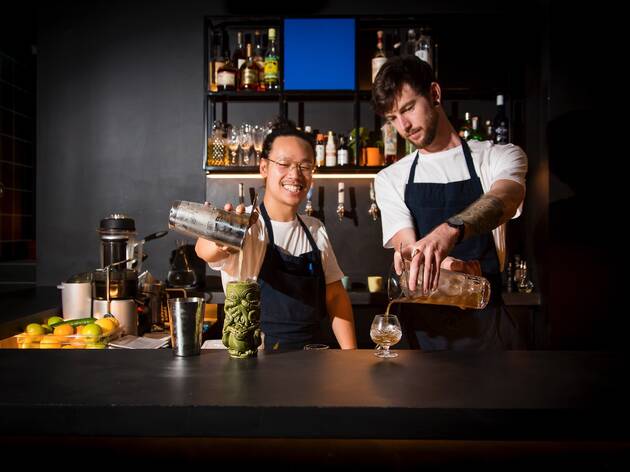 Clocking-off drinks
Absolutely leg it to one of these CBD bars, pubs and booze shops once it hits five and be rewarded with a perfectly crafted cocktail, affectionately poured schooner of beer or exceptional wine to go. Make a reservation at Hotel Palisade in Millers Point to savour a frothy with a sit-in meal, or glimpse their harbour views while stocking up on a selection from their awesome takeaway wine list. City legends PS40 have been delivering their innovative cocktails around Sydney, proving super popular for weekend and after-hours tipple times with a difference. Order one of the 'PS SOFA' bottled cocktails like the tiki-inspired Corpse Recliner, a sweetly-packaged mix of spiced rum, grapefruit, pomegranate, ginger, cloves, lime, aromatic bitters and whey. Celebrate the sun going down with a sommelier-selected glass of vino from Fix Wine Bar in the CBD, book one of the limited tables to really make a night out of it, or order from their extensive online menu and host a posh tasting at home. Stock up your after-work cellar even more with a visit to one of Australia's oldest bottle shops, Oak Barrel on Elizabeth Street near Museum Station – take your pick of imported whiskies, local craft beers, sake and more.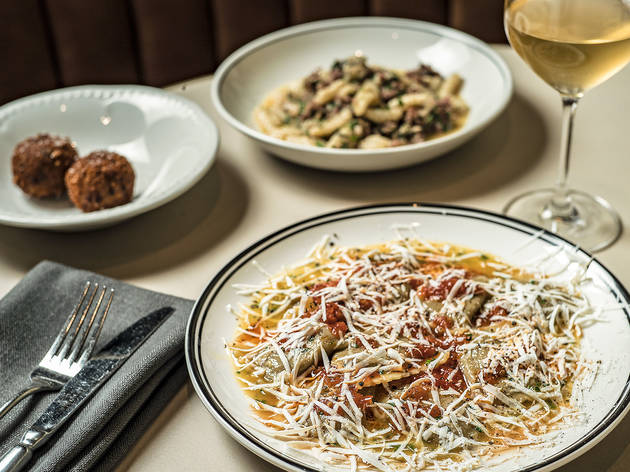 Dinner and dancing
We're well and truly into the dark part of this itinerary and it's dinner time – add these party palaces and restaurants to your evening plans. Step into as authentic a Japanese izakaya and bar as you're gonna get in Australia at Nakano Darling in Darling Square. Punish a big, brothy bowl of noodles with charred cabbage and silky pork at one of the limited dine-in tables or grab a meal to go with a cheeky bottle of Japanese whisky for later. Dial up the dancing part of the evening with a trip to Mary's CBD outpost in Circular Quay. Open from June 1, this is the place to reintroduce yourself to the art of the party pig-out as you enjoy juicy cheeseburgers, natty wines and fried chook to an ear-splitting soundtrack of Slayer and glam metal heavyweights. For a quieter dining experience take a trip to Angel Place for handcrafted pasta from Ragazzi and experience the exceptional daily-changing menu with a booking or order a hearty bowl to go with a couple of scoops of housemade gelato for good measure. Visit one of Sydney's finest and fanciest sushi restaurants, Azuma, for melt-in-your-mouth sashimi and wild-caught scampi to eat in or take away.
Keep a lookout for more City of Sydney initiatives and Covid-19 recovery information by signing up to their newsletter here .