Three days in Porto
The perfect itinerary for spending three days in Portugal's stunning coast city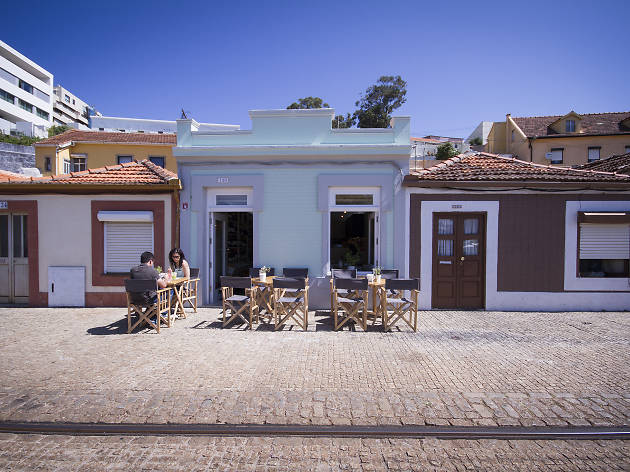 Heading to Europe? Multiply the good times by flying TAP Portugal, which offers up to a three-day stopover in Porto—at no additional airfare—when you book with the airline. Your time in the city will be precious—we get that, and we're here to help. When you've got just three days to explore Porto, one of Europe's most beautiful and thriving cities, you need only the best tips. From awesome, locally loved bakeries and restaurants to jaunts across gorgeous, historical bridges to sweaty nights in some of the city's best clubs, we've got your guide to the ultimate long weekend in Porto.
Learn more and book at portugalstopover.flytap.com.
Day one
6pm: Bonaparte Downtown
As soon as your plane lands, drop the bags at the hotel and head over to one of the best bars downtown. The mood is perfect for kicking off a trip in style: dimmed lights, walls decorated with antiquities and great drinks to start of the night.
Praça Guilherme Gomes Fernandes, 40
8pm: Puro 4050
Head down Rua das Flores and get to know Porto's very first mozzarella bar. Opened in 2016 by one of Porto's most important chefs, Luís Américo, it's been lauded by local critics—including Time Out, which gave it five stars! Why all the love? Try the Caserta mozzarella, from southern Italy, and you'll understand.
Largo de São Domingos, 84
Midnight: Royal Cocktail Club
After a great dinner, the best thing to do is find somewhere to relax with a glass of something tasty and boozy in hand. For this, we suggest the newest bar in the Galerias de Paris area, entirely dedicated to original cocktails.
Rua da Fábrica, 105
Day two
9:30am: Ribeiro Bakery
This bakery has been around for almost 140 years, and when it comes to bread, there's nothing like it. The items in the window are enticing, but there's a lot more inside: bread, of course (of all shapes, sizes and varieties), plus pastries and biscuits. Loosen your belt and fuel up for the day.
Praça Guilherme Gomes Fernandes, 21
10:00am: Livraria Lello (Lello Bookshop)
One of the most well-known bookshops in the country (and the world) is right at Porto's center. Also known for being the inspiration behind J.K. Rowling's Harry Potter books, it was born in 1906 and over 300 thousand books are sold every year, between the shops two floors. There's an entrance cost (4€) that can be discounted on the final price of your purchase.
Rua das Carmelitas, 1444
11:00am: Rua Miguel Bombarda
Is your stomach full? Then let's get walking. Art, design and stores with outside-the-box concepts—this is what drives the most artistic side of the city. Every other door leads you to a new artist to get to know, an art gallery to visit and even a shopping center filled with alternative stores.
Noon: Brick Clérigos
Brick Clérigos, right next to the Clérigos monument, is one of the most beautiful restaurants in town—and it happens to be one of the healthiest. The menu is filled with wraps, toasts, salads and soups that will take your Instagram game to the next level. Parent alert: Children are welcome and will have plenty to entertain themselves with.
Rua Campo Mártires da Pátria, 103
1:30pm: Clérigos Tower
Besides being one of the most important monuments in the city, the tower ofers one of the best panoramic views over the city. That is, if you have the strength to go up the 240 stairs that lead to the top of the tower. You've had two good meals—now get going.
Rua de São Filipe Nery
3:30pm: Caves Ferreira
Cross the bridge towards Gaia and get to know a Porto wine cellar from within. Caves Ferreira are some of the oldest cellars in Porto and, if you're not convinced by the historic value, then go for the Port wine. Not sure about Port? There are wine tastings that will turn you into a fan in no time.
Avenida Diogo Leite, 70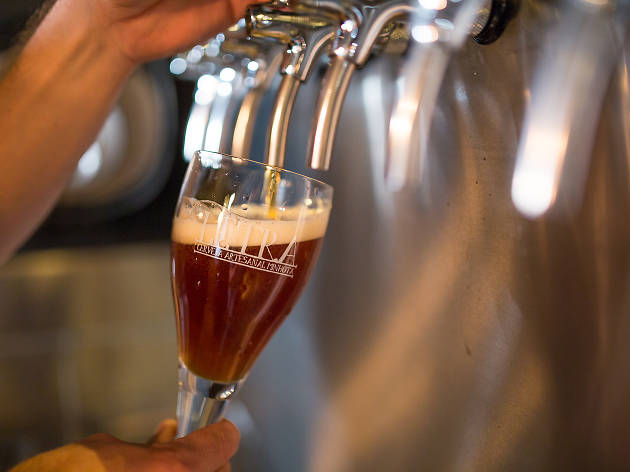 5:30pm: Letraria – Craft Beer Garden
After that history class you'll need to relax a little, and there's nothing better for that than the city's—and, quite frankly, the country's—newest favorite thing. It won't surprise some that Porto has a beer garden; the city is associated with one of the first brands to ever came up onto Portugal's artisanal beer scene.
Rua da Alegria, 101
9pm: Casa Nanda
Head up the street for dinner at a place that feels like grandma's house (and Portuguese grandmothers are the best cooks). The Casa Nanda team's 35 years of experience can be tasted in their delicious fish fillets and potato salads.
Rua da Alegria, 394
10:00pm: Majestic Café
Possibly the most photographed coffee shop in town. It opened on December 17th 1921 and is, according to the owner, "a unique example of New Art". You can expect lunch menus worthy of a hotel, suggestions (lots of them, really) for your five o'clock tea and their famous rabanadas (French toast). There will be tons of food options to go with the 20's décor you won't be able to stop looking at.
Rua Santa Catarina, 112
11:30pm: BOP Café
In Porto, nightlife kicks off rather late. As you wait for things to really get going, have a cup of coffee (or a beer) at one of the coolest bars in town. BOP Café is known for its awesome music selection—just feast your eyes on the enormous record-crammed shelf surrounding the bar.
Rua da Firmeza, 575
Day three
11am: Mercearia do Miguel
Chase your big night with a big, healthy breakfast. At Mercearia do Miguel you'll find cereal, toast, açaí and cookies. Eat them all against the backdrop of the Douro River.
Rua do Passeio Alegre, 130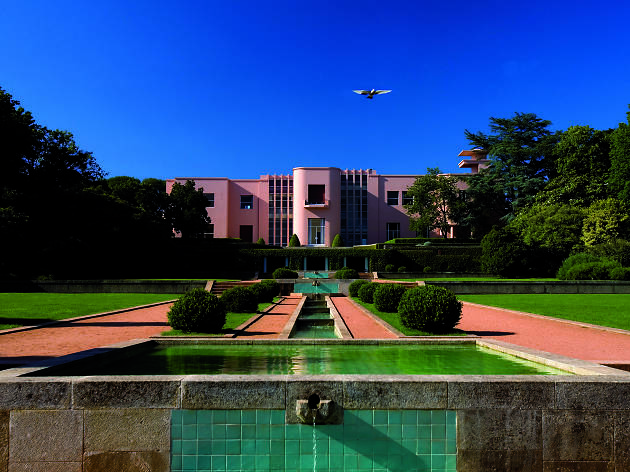 12:30pm: Serralves
Do we mean the museum or the gardens? We mean both. At the museum, there are always interesting exhibitions to visit all year long. The gardens—18 hectares of stunning greenery—are a mandatory stop for a break from the city.
Rua D. João de Castro, 210
2pm: Cafeína
Cafeína is almost a city landmark with its 20 years of serving celebrated, high-quality food. There are very typical Portuguese options on the menu, as well as several dishes with foreign influences.
Rua do Padrão, 100
4pm: Avenida do Brasil
Need a walk after that lunch? Hit the avenue at the beach. You'll likely have to dodge kids in rollerblades or afternoon runners, but it's worth it for a chance to take in the view and—if you're brave enough—take a dip in the water. Brace yourself for low temperatures—Porto's beaches are known for their (so very) cold water.
5:30pm: Eléctrico Número 1
You can't leave Porto without riding the tram. Just hop on (you can buy a ticket from the driver), take a seat (if you can) and enjoy the ride all the way to the Porto Ribeira.
7pm: Adega São Nicolau
The São Nicolau wine cellar has a special place in our hearts and there's a simple reason for that: the wonderfully executed traditional Portuguese dishes here. The octopus fillets are a definite winner and a spectacular way to say goodbye to the city.
Rua de São Nicolau, 1