Here today, gone tomorrow. That's the unfortunate reality every business and its customers face. Although there are plenty of new places to be excited about, many local favorites have shuttered over the years, in part due to the Covid-19 pandemic. We asked Facebook and Twitter users which iconic Chicago spots they would like to see revived and received a wide range of replies. The following were some of the most popular answers—so as painful as it may be, take a trip down memory lane and pay tribute by reading our list of businesses Chicagoans want to bring back from the dead.
1. Marshall Field's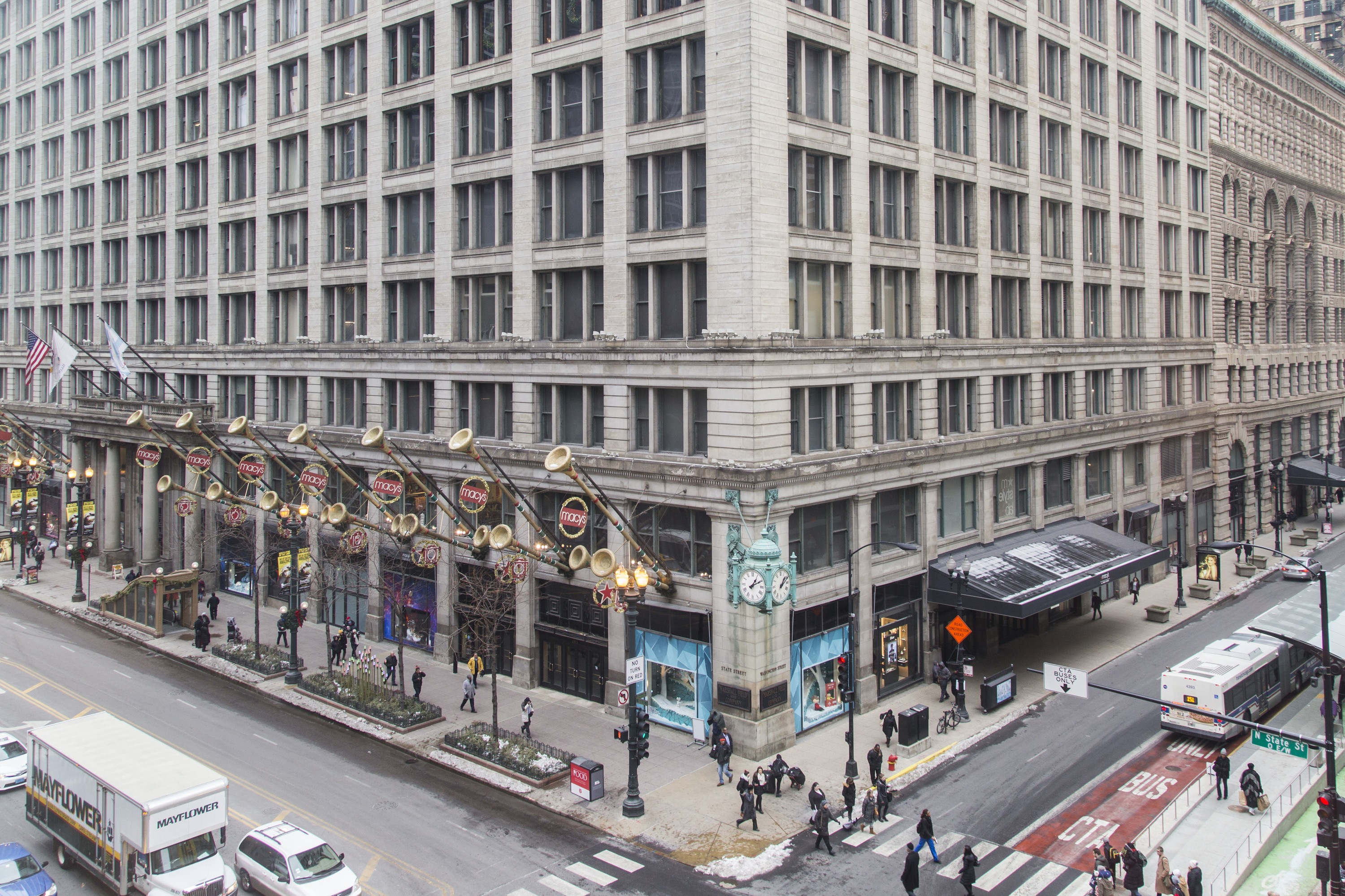 Chicago's iconic department chain is gone but certainly not forgotten by countless Chicagoans. Founded in 1852 as a dry goods store, Marshall Field's was a local institution. Its flagship location on State Street, housed inside a landmark building, spanned 13 floors and an entire city block. It was also where the company's signature Frango mints were produced. In 2005, New York-based Macy's purchased Marshall Field's and rebranded it the following year. The famous green corner clocks are still on display, though, serving as a symbol of what once was.
"Best department store ever!! The State Street store at Christmas was magical," Anne Bieda wrote on Facebook.
2. Hot Doug's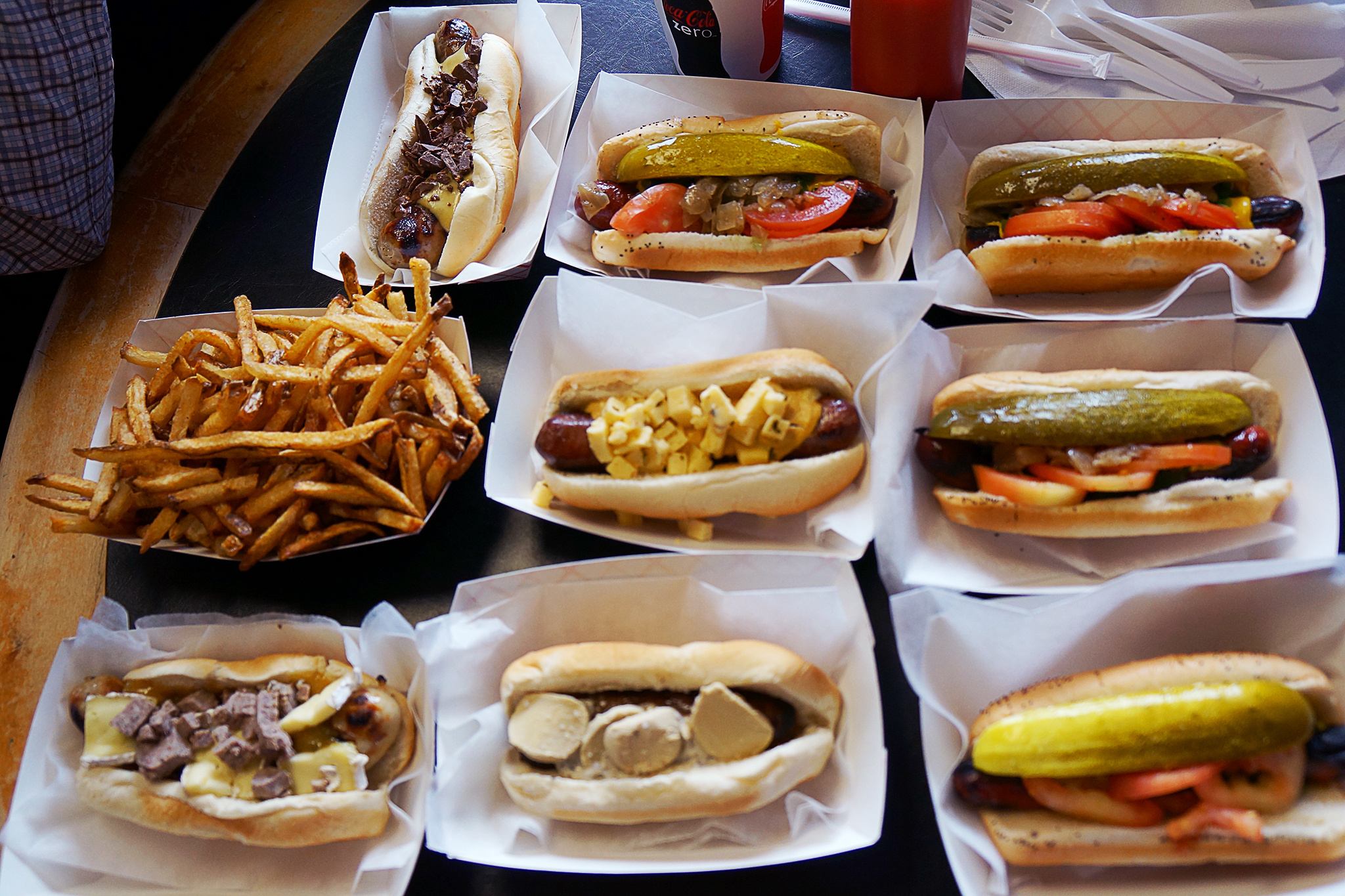 This famous hot dog stand in Avondale drew large crowds on a daily basis, with customers often waiting several hours in line. Those who toughed it out were greeted by a smiling face—owner Doug Sohn—at the counter along with a menu of unique encased meats, such as a duck sausage topped with foie gras mousse. Sohn made waves when he decided to close up shop in 2014 at the peak of its popularity. Though it's not quite the same as the original, there's now a Hot Doug's concession stand in the bleachers section of Wrigley Field.
"Hot Doug's was the sole reason for me taking at least one trip to Chicago," @kgmiller_ said on Twitter.
3. Kiddieland
Long before there was Six Flags Great America, Kiddieland reigned supreme. The amusement park located in Melrose Park offered thrills geared toward children like bumper cars, locomotive rides and a German carousel. In 1950, the Little Dipper wooden coaster was added and became the signature attraction. Failure to come to an agreement on a new lease led to Kiddieland's closure in 2009, followed by its demolition. Many of the park's rides were auctioned off—today, the Little Dipper can be found at Six Flags.
4. Neo
Home to all sorts of after-hours hijinks, Neo was one of the oldest running nightclubs in Chicago. Opened in 1979, the venue was notable for fostering a community of partygoers who danced to new wave, punk and goth hits. It was also allegedly the inspiration behind the Matrix franchise's main character, Neo. The club lost its lease in 2015 but continues to host events at Debonair Social Club every Thursday.
"Neo. #IYKYK," @TheSweepsMusic commented on Twitter.
5. Lost Lake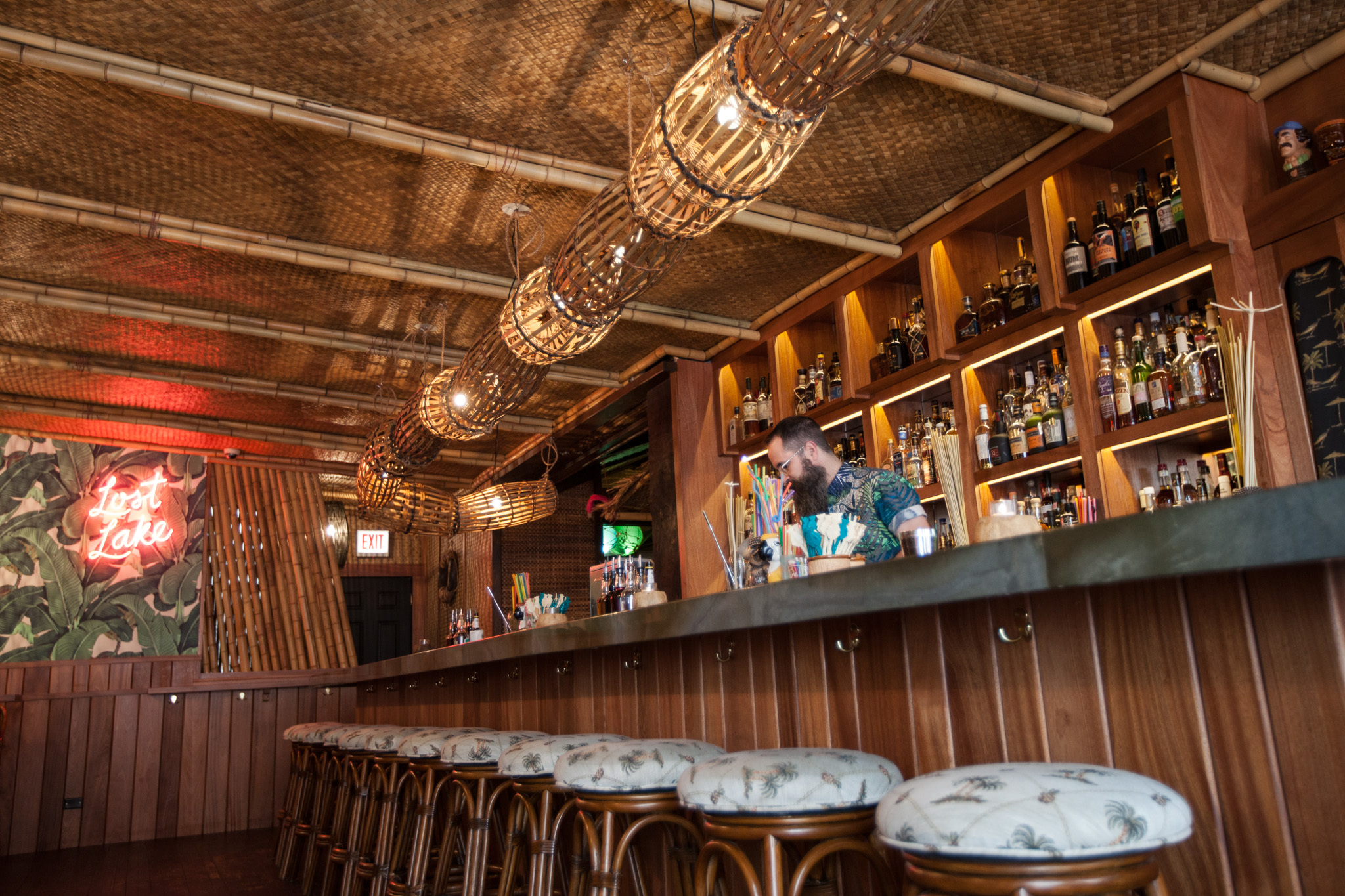 If you wanted a refreshing tropical drink, this Logan Square bar was one of the best places to go. Owners Paul McGee and Shelby Allison created an oasis for fans of rum-based cocktails, such as the Mai Tai and the daiquiri, and there very few establishments like it in Chicago. Sadly, despite offering several at-home options and adding an outdoor patio, Lost Lake became a pandemic casualty in early 2022.
"Amazing place! So sad it's gone. It was magical," Shawn Patrick McKelvie said on Facebook.
6. Sabatino's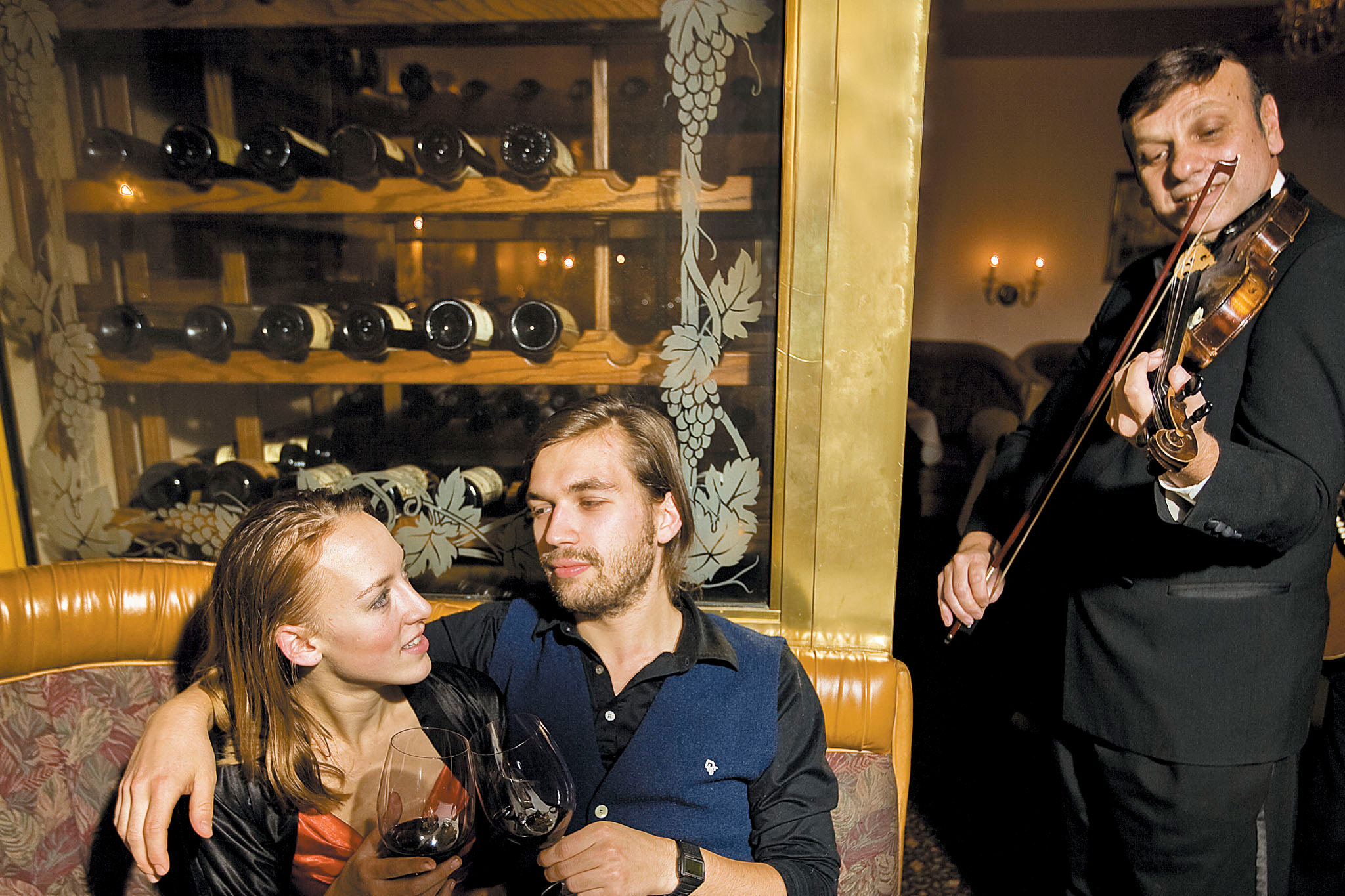 An old-school Italian spot on the Northwest Side, Sabatino's had a retro charm that couldn't be replicated. Waiters dressed in formalwear would serve diners while violinists and guitarists helped set the mood. Classics like chicken Vesuvio and shrimp DeJonghe never disappointed, but the baked Alaska—flambéed tableside—was a must. The owners sold the building to a developer in 2018 after 49 years in business and the restaurant was demolished.
7. Uncle Fun
Stocked with toys, novelty items and gag gifts, Uncle Fun wasn't just for kids. Adults loved going to this Lakeview shop and picking up a whoopee cushion or fake poop to prank their friends with. The kitschy and nostalgic spot could make anyone laugh, but the fun times ended in 2014 when owner Ted Frankel retired to Baltimore.
"When we first moved here, we didn't have money for Christmas ornaments, so we went to Uncle Fun and bought whatever weird things we found that could hang from a hook on a tree... toy appliances, monsters and superheroes, plastic presidents. Still hang some of them at Xmas," @Fooditor wrote on Twitter.
8. Zephyr
Ten-scoop sundaes and 64-ounce milkshakes brought all the boys and girls to Zephyr, a diner and ice cream parlor that dated back to 1976. It was a staple for many local kids growing up and fondly adored for its unrestrained offerings. But childhood memories are regrettably all that remain now as Zephyr shuttered in 2006 over a dispute with its landlord.
"Zephyr, I miss the late night ice cream trips," Chris Martinez said on Facebook.
9. Cafe Iberico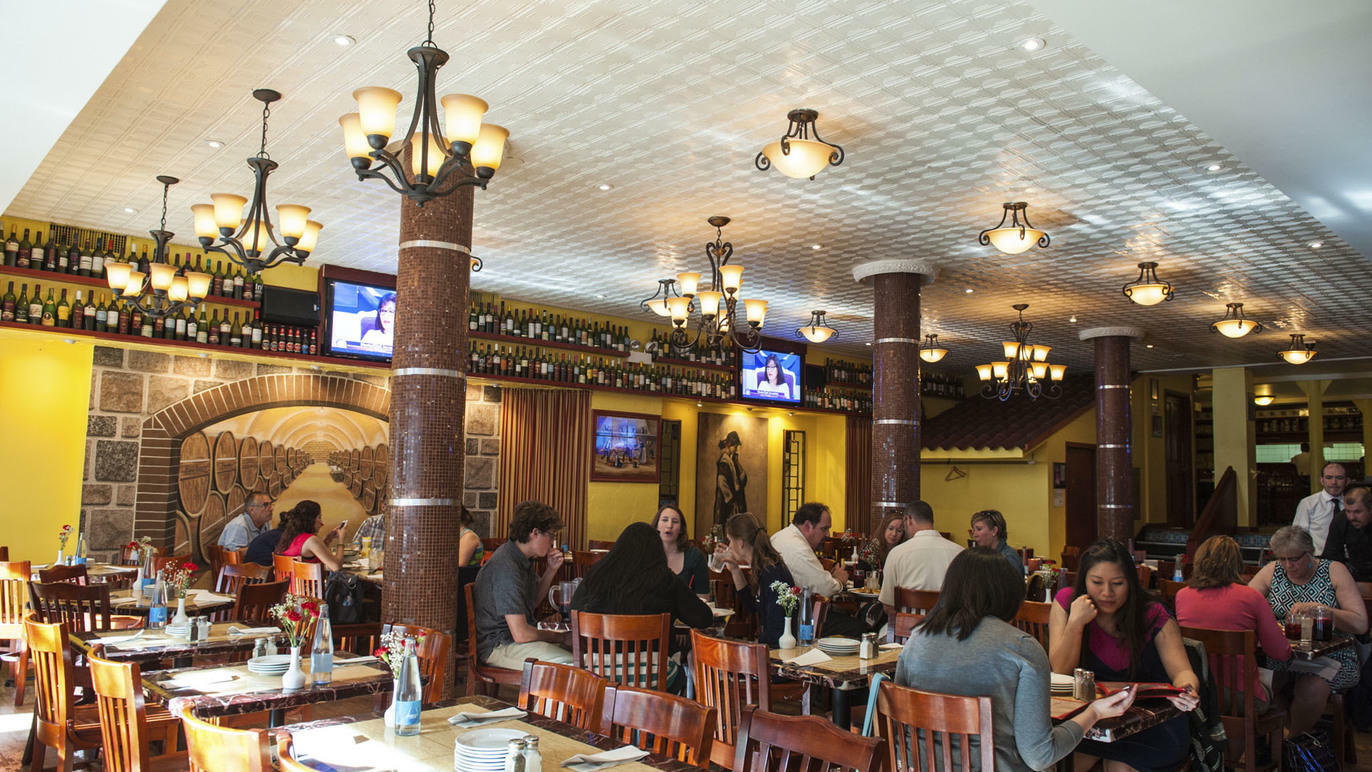 For a number of Chicagoans, their first experience with tapas came at Cafe Iberico. The River North spot was established in 1992 and encouraged folks to come with a large group in order to try a little bit of everything. The traditional Spanish small plates included everything from croquetas de pollo to gambas al ajillo, while the dining room was always lively and filled with pitchers of sangria and screens playing engrossing music videos. Unfortunately, the pandemic put an end to the good times.
"Iberico was my go-to tapas place. No one else makes patatas bravas like they did," Mario Gonzalez declared on Facebook.
10. The Parthenon
While it's now found in most Greek restaurants, flaming saganaki was originally invented at the Parthenon in 1968. The iconic dish involves lighting a block of cheese on fire at the tableside, shouting "opa!" and extinguishing the flames with a squirt of lemon juice. Alas, the place where it was born bid adieu abruptly in 2016 after 48 years.
"The Parthenon. Most amazing food and atmosphere," Jessica Woodrich wrote on Facebook.
11. Swedish Bakery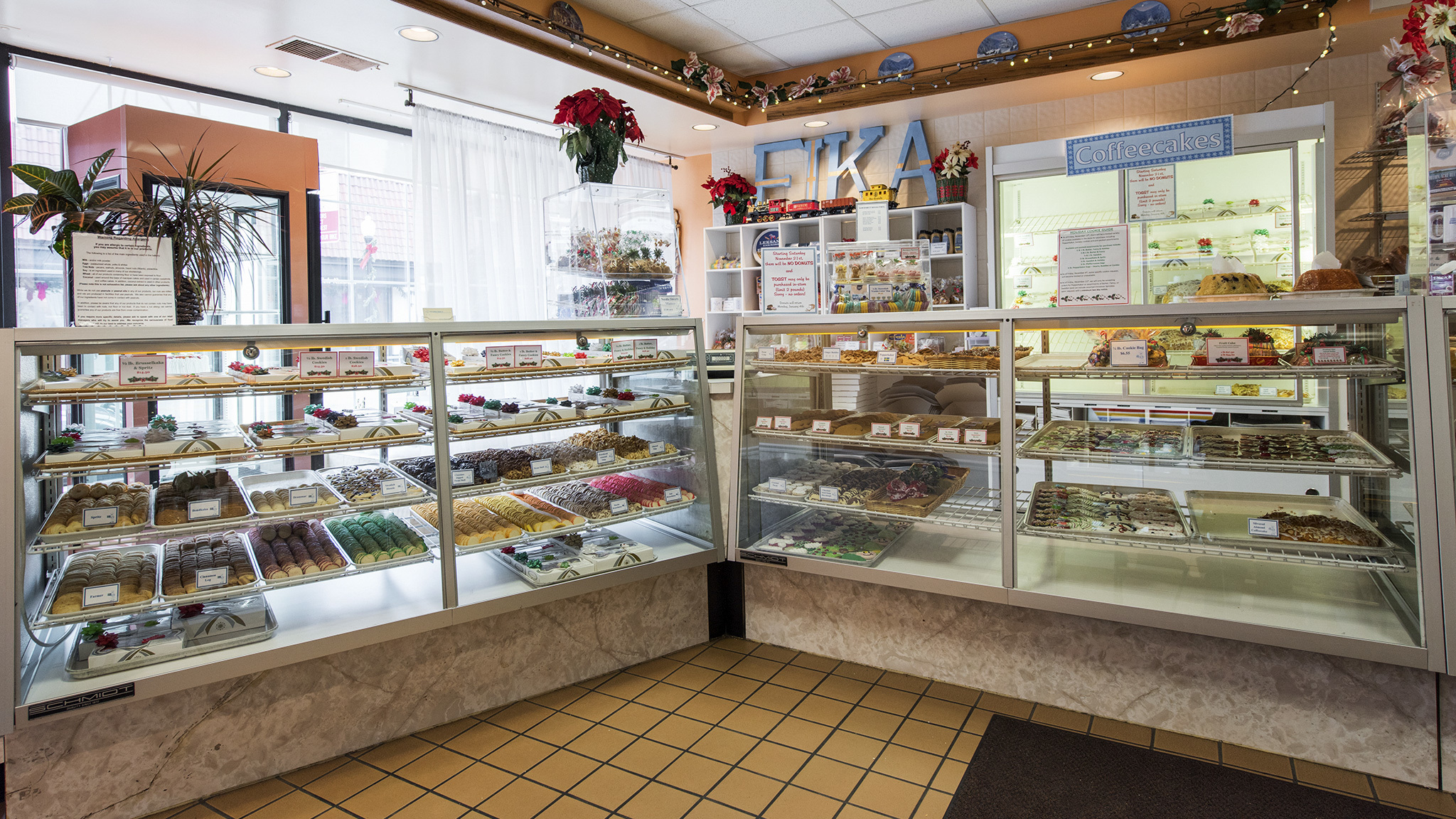 European-style baked goods attracted customers far and wide to this beloved Andersonville fixture for decades until its closing in 2017. It was also the city's last surviving Swedish bakery and one of the few places to load up on items like cardamom coffee cakes and the Princess Torte, a triple-layered cake wrapped in green marzipan.
12. Ronny's Original Chicago Steak House
Everybody loves a good steak but it's typically an expensive endeavor if you're dining out. This steakhouse was a rare exception, catering to the working class. You could order an eight-ounce steak with garlic toast, baked potato and a side salad for $10 during lunchtime. Or stop in for a hearty breakfast in the morning. Ronny's last location in the Loop closed in 2020 as a result of the pandemic keeping office workers at home.