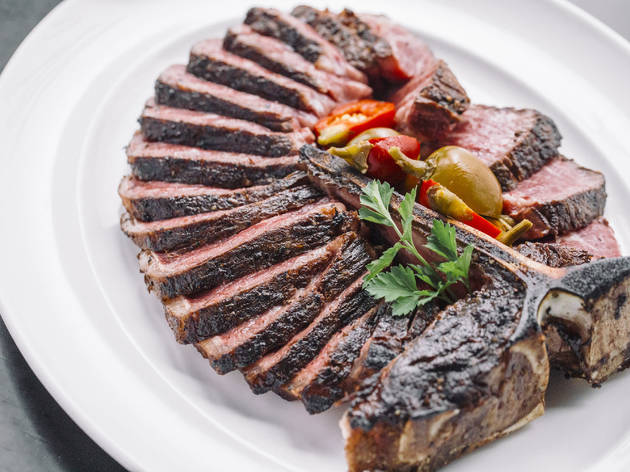 The 17 best steakhouses in Chicago
Excellent service? Check. Rare cuts? Check. Indulgent sides? The best Chicago steakhouses have it all.
To the surprise of absolutely no one, Chicago is the unofficial steakhouse capital of the country. This meat-and-potatoes town is dotted with red-meat shrines that range from fancy-schmancy to old-timey haunts. But all of the best Chicago steakhouses put beef on a pedestal, serving plump filet mignon, juicy tenderloin and thick T-bone steaks. As an added bonus, some double as the best seafood restaurants in Chicago, offering some surf to go with all that turf. Diners can also expect generous sides, primo wines and some of the most decadent desserts in Chicago. So, get dressed up, make a reservation and prepare to get primal at the best steakhouses in Chicago.
RECOMMENDED: Discover more of the best restaurants in Chicago
Best steakhouses in Chicago
Still hungry?
Tourists believe that Chicago is known for its deep dish pizza and hot dog restaurants, but locals know the truth: We're a burger town.