The best new movies to see this month
Say hello to June's biggest, best and trending films
Looking for the best new movies to see this June? The summer blockbuster season kicks into high gear with big hitters like Ocean's 8 and Jurassic World: Fallen Kingdom dropping. Other high profile releases to look forward to include Disney's A Wrinkle in Time and more local fare by way of Buyer Beware. Read on to see what else is coming to the big screen in June.

And if you're not sold on any of these, why not check out something more traditional like Hong Kong's best wuxia movies or simply the top 100 Hong Kong movies ever made.
Best new movies this month
It's been three years since the Jurassic World theme park on Isla Nublar welcomed its last guests. However, a volcanic eruption is imminent, which will render all of the dinosaurs extinct. Again. Former park manager Claire Dearing (Bryce Dallas Howard) and her boyfriend Owen Grady (Chris Pratt) agree to return to the island to oversee a rescue mission that will transplant the remaining wildlife to a new facility in America. Of course, not all is at it seems. In cinemas June 7.


Read more
When a family's father (Chris Pine, again) suddenly vanishes – surely nothing to do with his research into tesseracts, a phenomenon that allows for the folding of space and time – it's up to his family, with help from three magical beings, to rescue him from sinister dark forces. In cinemas June 14.


Read more
Dad's Lunch Box
'Papaben', bento lunch boxes made by dads, are trending in Japan these days. One of the forerunners was the Twitter feed that inspired this movie. A father (Toshimi Watanabe) decides to start making a lunch box for his daughter Midori (Rena Takeda) before she heads off to high school every day. At first, the experiment doesn't go so well but the father decides to stick with it. Midori, meanwhile, tries to navigate the challenges of being a teenager. With the pair busy living their own lives, the daily lunch box soon becomes an important ritual for them both. In cinemas June 14.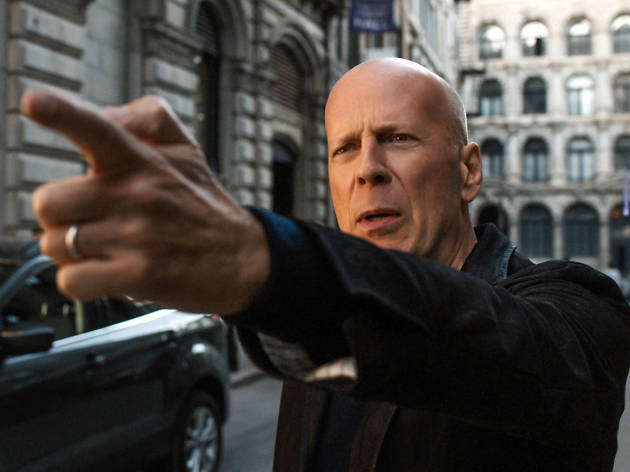 If the original Death Wish from 1974 and starring Charles Bronson was controversial enough for its advocacy of vigilantism, then this remake is only more so given America's recent history of shootings. This time out, it's Bruce Willis loading up on guns and seeking vengeance for an attack on his family. In cinemas June 14.


Read more
Giving yet more ammunition to those who complain Hollywood is running low on creativity, say hello to this female-fronted reboot of a reboot of a reboot. But even if the concept has been done to death, does it matter when your cast includes Sandra Bullock, Cate Blanchett, Anne Hathaway, Mindy Kaling, Awkwafina, Rihanna, Sarah Paulson and Helena Bonham-Carter? In cinemas June 14.


Read more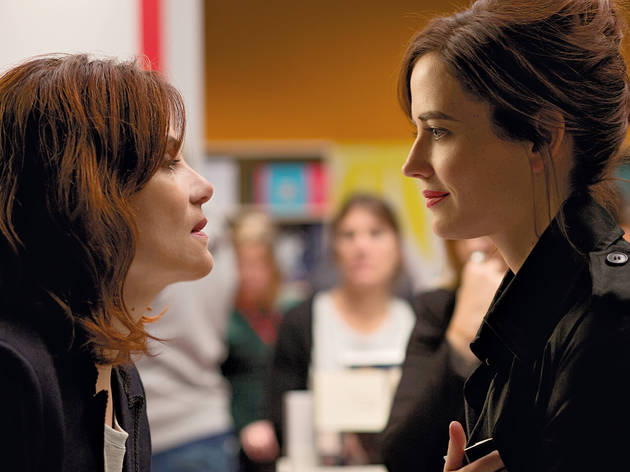 Another film not short of controversy, this time courtesy of the legal furore that surrounds director Roman Polanski (Chinatown, Rosemary's Baby). Adapted from the novel by Delphine de Vigan, Based on a True Story stars Emmanuelle Seigner as an author with writer's block who meets a mysterious woman (Eva Green) at a book signing. Naturally, the relationship that follows is anything but straightforward. In cinemas June 21.


Read more
Hotel Artemis
As riots rocks Los Angeles in the year 2028, disgruntled thieves make their way to Hotel Artemis – a 13-storey, members-only hospital for criminals. It's operated by the Nurse (Jodie Foster), a no-nonsense, high-tech healer who already has her hands full with a French assassin (Sofia Boutella), an arms dealer (Charlie Day) and an injured cop (Jenny Slate). In cinemas June 21.


Buyer Beware
A multinational effort, Malaysian Jeffrey Chiang directs HK stars Carlos Chan, Mimi Kung and Bryant Mak in a Singaporean produced horror flick. Buyer Beware tells the story of a young property agent (Chan) who joins a successful real estate agency. However, he soon discovers that the agency is only successful because of its dubious tactic of buying cheap properties after someone has died or been murdered in them, only to sell them on at a much higher price without disclosing the truth to the new owners. In cinemas June 28.


Check out the best Hong Kong movies ever made
From Bruce Lee to Wong Kar-wai, these are the greatest Hong Kong films ever made.
Read more