The best new movies to see this month
Say hello to July's biggest, best and trending films
Looking for the best new movies to see this June? The summer blockbuster season rolls on with big hitters like The Incredibles 2 and Mission: Impossible – Fallout. Other high profile releases to look forward to include Dwayne Johnson's Hong Kong-set Skyscraper and more local fare by way of House of the Rising Sons. Read on to see what else is coming to the big screen in June.

RECOMMENDED: And if you're not sold on any of these, why not check out something more traditional like Hong Kong's best wuxia movies or simply the top 100 Hong Kong movies ever made.
Best new movies this month
Out today, Ant-Man and the Wasp kicks off with Paul Rudd's criminal-turned-micro-hero Scott Lang under house arrest for siding with Captain America in Civil War way back, trying again to go straight. Cue grumpy genius Hank Pym (Michael Douglas) roping him into a quest to save Hank's long-lost wife who for 30 years has been stuck in the Quantum Realm. It may not have the epic scope of Avengers: Infinity War but sometimes big things come in small packages. In cinemas Wednesday, July 4.
Japan's finest contemporary director, Hirokazu Kore-eda finally received wider international recognition this year thanks to his newest film Shoplifters, which won the Palme d'Or at Cannes. Another family drama, of sorts, the focus this time around is not on a real family but on a group of impoverished people of various ages living together in a run-down hovel and trying to get by the best they can. It may sound mundane or simply miserable but, typically for Kore-eda, the becalmed tone builds slowly towards scenes that are deeply moving. In cinemas Thursday, July 5.
Sounding sorta-like a Hong Kong Die Hard, Dwayne Johnson plays former FBI Hostage Rescue Team leader and war veteran Will Ford, who now assesses security for skyscrapers. On assignment in our very own SAR, he finds the tallest, safest building in the world suddenly ablaze, and he's been framed for it. A wanted man on the run, Will must find those responsible, clear his name and somehow rescue his family who is trapped inside the building above the fire line. In cinemas Thursday, July 12.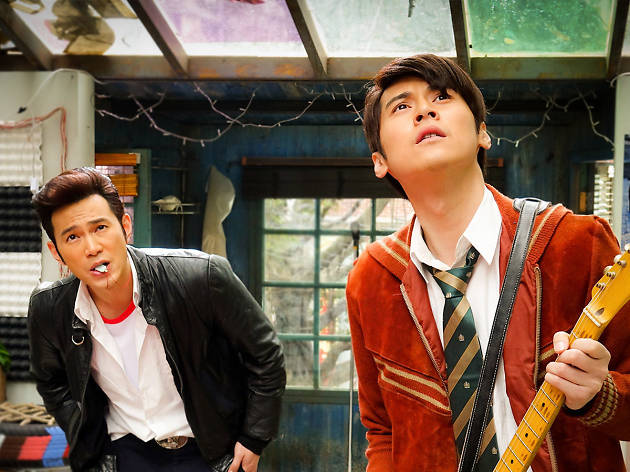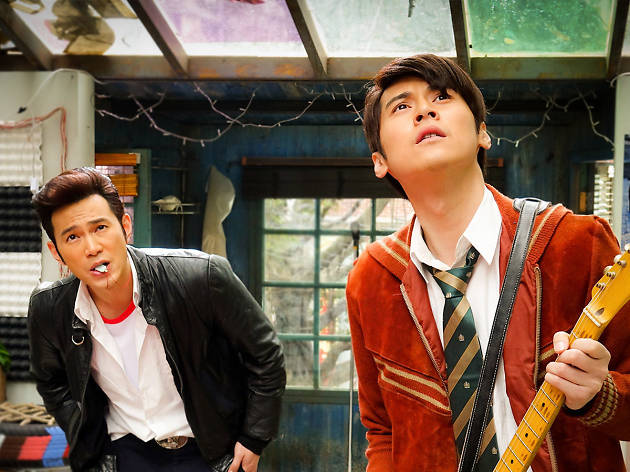 Often considered Hong Kong's equivalent to the Beatles, 70s band The Wynners remain one of the city's most iconic pop outfits (vocalist Alan Tam and rhythm guitarist Kenny Bee would both go on to have huge individual success too). The group's drummer, Anthony Chan, directs this slice of local nostalgia that depicts the meteoric rise of The Wynners from their humble beginnings as an annoyingly loud garage band to a group that helped forge the careers of two of Asia's biggest pop stars of the 1980s. In cinemas Thursday, July 19.
Pixar's most spirited sequel since Toy Story 3, this new Incredibles flick sees our heroes living undercover, their superpowers criminalised and home destroyed. Mr Incredible (Craig T Nelson), Elastigirl (Holly Hunter) and their children, Violet, Dash and the explosive baby Jack-Jack, quietly live in a dingy motel. However, their luck turns when a pair of wealthy siblings – the naive Winston and brainy inventor Evelyn (Bob Odenkirk and Catherine Keener) – offer them a chance to restore the Supers' reputation. In cinemas Thursday, July 19.
It's taken 10 years for this sequel to arrive – presumably, the creators were too busy counting the cash the original raked in – but now fans can finally return to the Greek island of Kalokairi in this all-new original musical based on the songs of Abba. Part sequel, part prequel, the beginning of the film story finds Sophie (Amanda Seyfried) pregnant. Unsettled about being a mother, Sophie learns what happened when her mum (Meryl Streep; played by Lily James in flashbacks) met the three men who could be her father. In cinemas Thursday, July 19.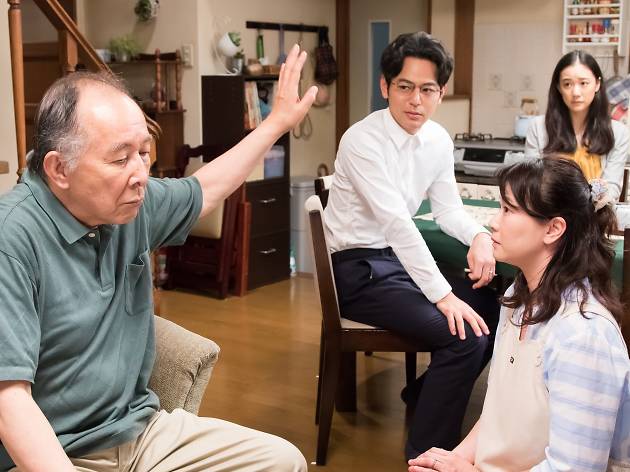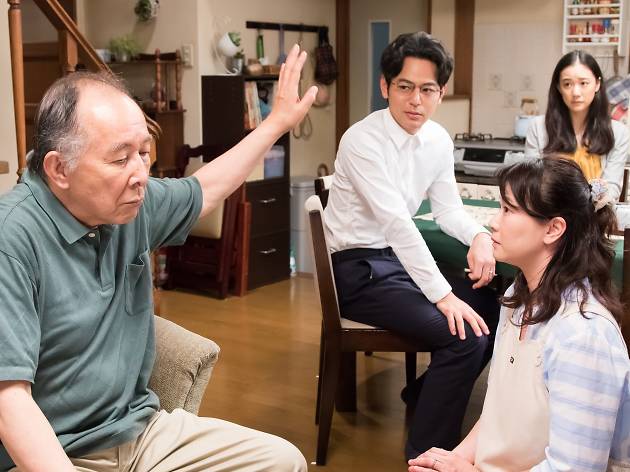 What A Wonderful Family! 3
The third What a Wonderful Family! movie in as many years, for this latest (and we doubt final) installment, veteran director Yoji Yamada shifts the focus onto younger members of the Hirata household and a debate about the value of a housewife's 'work'. The drama erupts when the family's house is burgled. Husband Konosuke (Masahiko Nishimura) criticises his wife Fumie (Yui Natsukawa) for squirrelling away the money he earned and basically having it easy as a housewife while he does the real work. Unsurprisingly, Fumie storms off in the face of this lack of sympathy and the household collapses without her. In cinemas Thursday, July 19.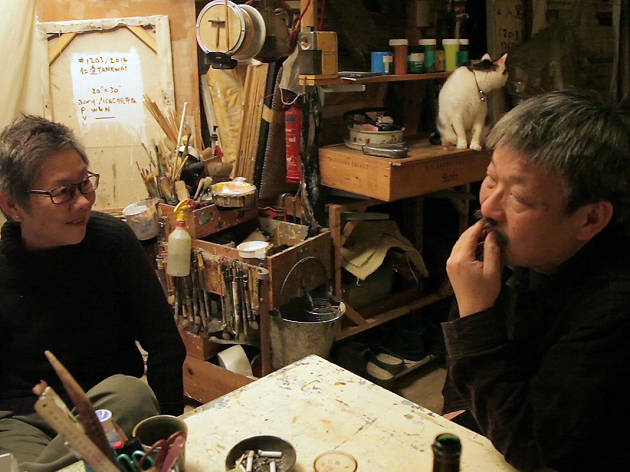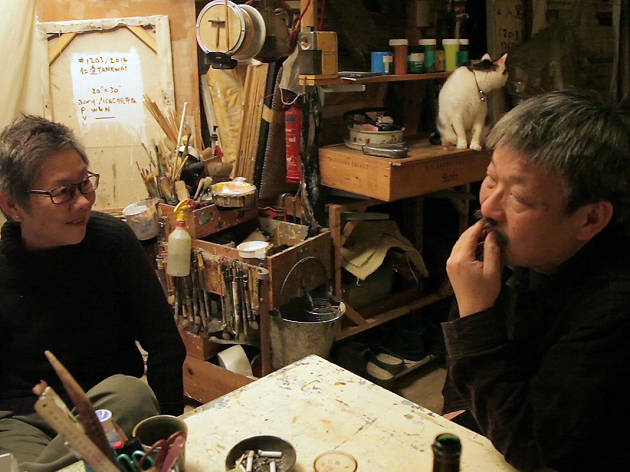 One of the most original and fascinating documentaries to come out of Hong Kong in years, Angie Chen's portrait of Wong Yan-kwai (黃仁逵) – painter, blues musician, set designer, writer and photographer – is a local rhapsody. Wong is one of the city's preeminent abstract painters, one who abjures any kind of Hong Kong-style 'marketising' of his work. Chen and Wong butt heads throughout as their strong, vibrant personalities clash, with Wong even questioning whether Chen's filmmaking process can possibly hope to capture the life of such a complex and creative individual.
Tom Cruise's sixth outing as Ethan Hunt sees him in a race against time after an IMF mission gone wrong. But as Hunt endeavours to fulfill his original briefing, the CIA begins to question his loyalty and seeks to bring him down. Cruise's IMF team regulars – Alec Baldwin, Simon Pegg and Ving Rhames – return along with new faces including Henry Cavill (with that mustache that Justice League digitally erased), Angela Bassett, and Vanessa Kirby. In cinemas Thursday, July 26.
Check out the best Hong Kong movies ever made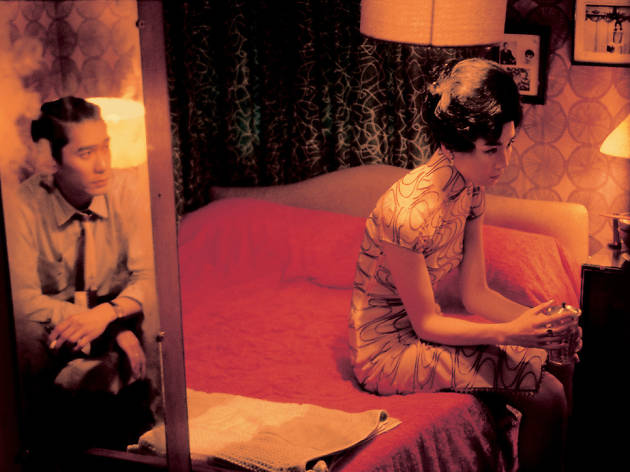 From Bruce Lee to Wong Kar-wai, these are the greatest Hong Kong films ever made.