Hong Kong film releases
Reviews, trailers, cinema listings and Hong Kong film releases
The biggest films in cinemas now
1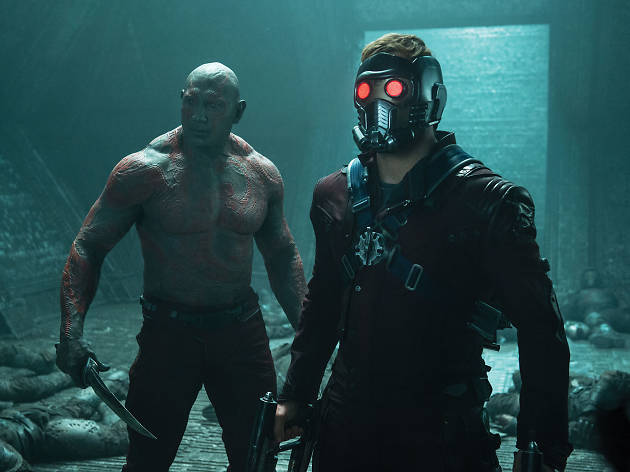 Guardians of the Galaxy Volume 2
Marvel's space-opera sequel is fast, funny and frustrating
2
Love Off The Cuff
Shawn Yue and Miriam Yeung reprise their popular roles as Jimmy and Cherie in this finale to local rom-coms Love in a Puff and Love in the Buff.
4
The latest effort from Iranian writer-director Asghar Farhadi, who won an Oscar for 2011's A Separation.
Read more
5
A star-studded veteran cast heads up this light-hearted Brooklyn-set heist caper that's just about charming enough to paper over the film's sketchy story.
Read more
6
The unstoppable petrolhead action series rolls on in a surprisingly dark eighth installment
Read more
7
Andy Lau stars as bomb disposal expert who must foil a terrorist threatening to bomb Hong Kong's Cross Harbour Tunnel.
Read more
8
An old-fashioned but enjoyable heist thriller that goes like a slightly less accomplished No Country For Old Men
Read more
9
The true story of how Prince Seretse Khama of Botswana came to marry Londoner Ruth Williams in the 1940s
Read more
10
Scarlett Johansson stars in this live-action adaptation of the anime cult classic
Read more
Upcoming film releases in Hong Kong
1
The latest entry in the Alien franchise from director Ridley Scott
Read more
4
The sequel to 2014's Dawn of the Planet of the Apes stars Andy Serkis and Woody Harrelson
Read more
5
Gal Gadot reprises her role as Wonder Woman in this origin story set in the DC Comics universe.
Read more
7
Chris Hemsworth returns as the Norse god of thunder. This time he is forced into a gladatorial contest on the far side of the galaxy
Read more