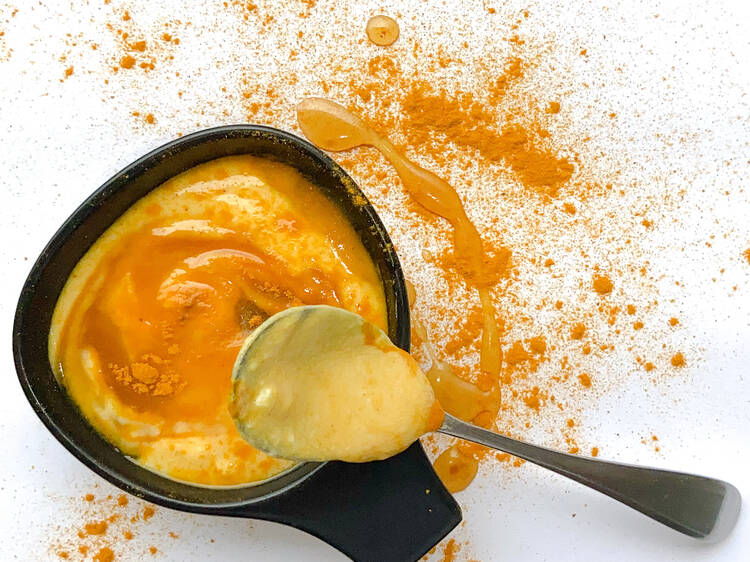 Photograph: Shanti Parmanand
Yoghurt, honey and turmeric
For: Uneven skin tone and texture
Without proper and regular cleansing, excess dead skin cells can build up on the surface of the skin, resulting in rough skin and dull complexion. One solution is to exfoliate, but for those with sensitive skin, it can be a pain to find something that won't irritate. Made with natural ingredients, this recipe is gentle yet effective in achieving super-smooth and supple skin. The lactic acid in yoghurt dissolves dead skin cells to uncover newer, replenished ones. Meanwhile, honey leaves the skin feeling soft and hydrated, and turmeric reduces inflammation, making this the ideal combination for hyperpigmentation and providing a remedy to all those days in the sun.
Ingredients: One tablespoon of plain yoghurt, one tablespoon of honey, one tablespoon of turmeric powder
Directions: Stir all the components until the yoghurt turns dark yellow from the turmeric and honey. Set aside. Wash your face and towel dry. Apply the mixture and leave it on for a maximum of 10 minutes. Any longer and the natural colour of turmeric will stain the skin. After 10 minutes, wash your face with water. Repeat two times a week.