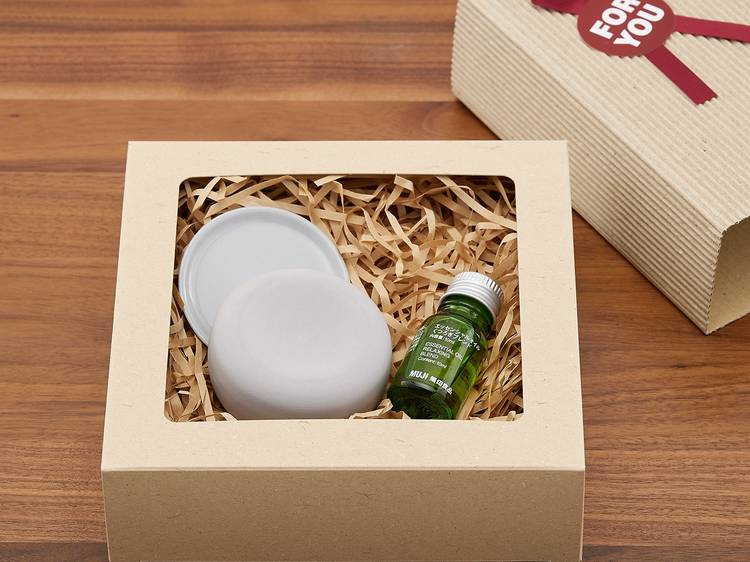 Photograph: Courtesy Muji
Muji's essential oils are 100 percent pure and come from fruits and plants selected from various parts of the world. Available from $88 to $458 per bottle, their collection comprises of scents that can either calm or boost your mood. Their oils are also recommended to be used with a diffuser perfect for the bedroom or living room. They have various blends that help soothe stress and anxiety. Recommended scents for relaxation are Clear ($258), a combination of peppermint and eucalyptus, and Relaxing blend ($258), made from lavender with sweet orange, and geraniums.
Available at Muji stores and online shop.