If you didn't manage to make a reservation for the Burger & Lobster pop-up at the Ritz-Carlton Hong Kong's Ozone this past month, fret not! Due to popular demand, the restaurants have decided to extend the event until April 2, giving those who missed out previously another chance of catching their signature lobsters before they go.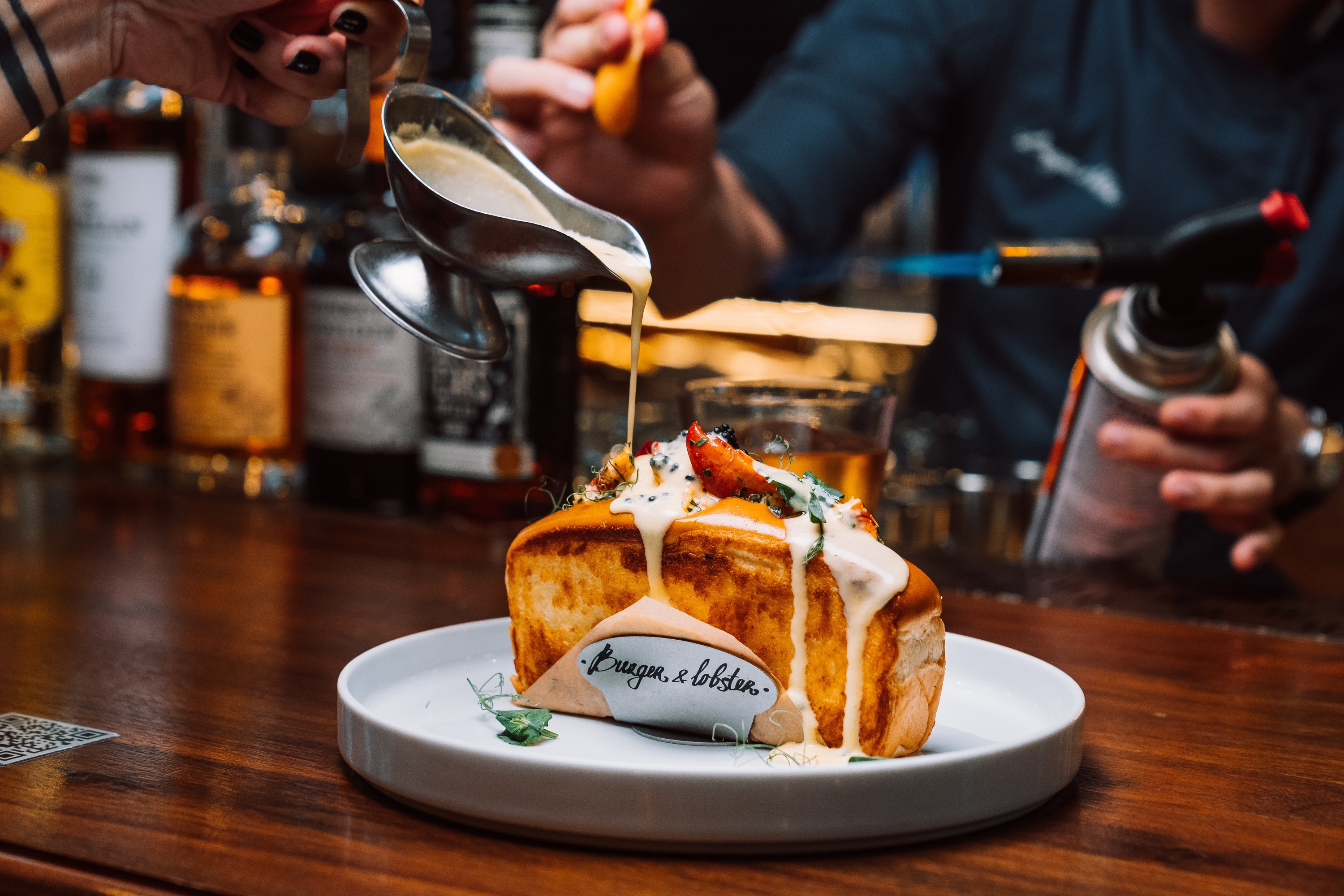 Just like the original March 1 to 18 period, everything on the menu will be available, including Burger & Lobster's famed classic whole lobster ($458), lobster roll ($298), and Mayfair burger ($228) as well as the Hong Kong-exclusive typhoon shelter lobster ($438) and deep-fried bao with vanilla ice cream and chocolate cream sauce ($128). If those aren't enough for you, the menu also features hybrid dishes like the B&L Beast burger ($258) and Surf and Turf roll ($228), both of which combine beef patties with lobster meat to create a true feast for those particularly hungry.
To accompany your meal, Ozone has also specially prepared four unique cocktails and two special mocktails for the event, including the Little Red Dot ($158) with rose liqueur, Tanqueray dry gin, raspberry syrup, coconut syrup, lemon juice, and egg white, or the Milo-Old Fashioned ($158) with Milo-infused Bulleit bourbon and Angostura bitters.
Ozone and Burger & Lobster are now taking reservations, and you can book your spot over at their website. You can also check out the full menu here.
Recommended stories:
Hong Kong's best street food essentials
Everything you need to know about the Consumption Voucher Scheme
National Geographic announces winners of the Hong Kong Photo Contest 2022
Follow us on Youtube, Facebook, and Instagram, or subscribe to our newsletter for the latest news and updates on what's going on in the city.