All-American bake shop Butter started out as an online cake shop in 2017, and has since expanded to having a brick-and-mortar shop in SoHo, an extended pop-up shop inside Landmark, and a retro diner in K11 Musea. Over the years, the bake shop has won the hearts of sweet tooths with delectable cakes and pies, and now, they're launching their latest venture – freshly baked cookies!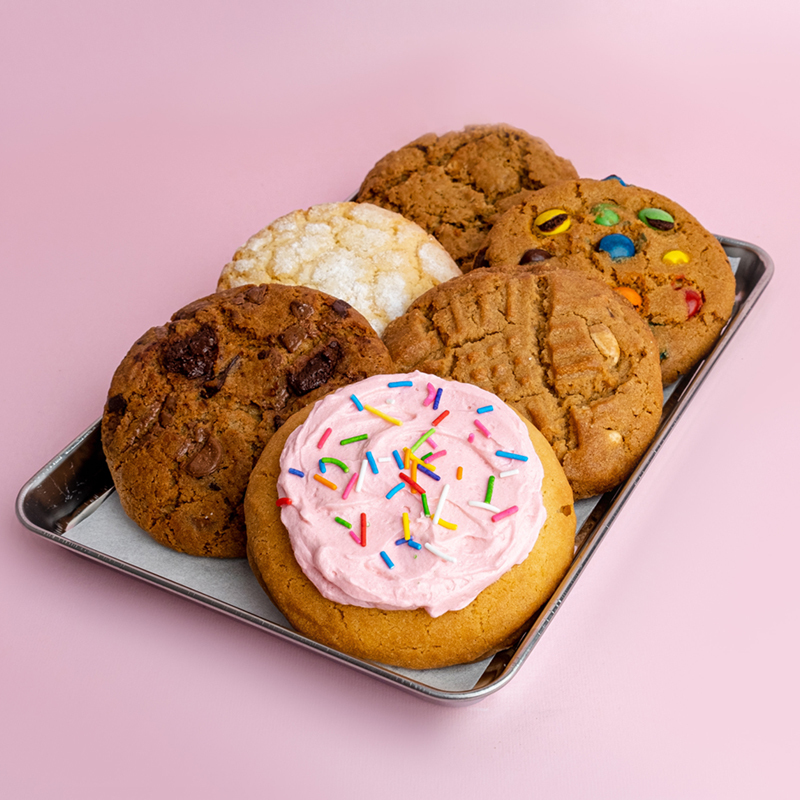 Sold exclusively at their pop-up truck located in Pacific Place, Butter's cookies come in three signature flavours – chocolate chunk, peanut butter, and lemon crinkle ($25 per piece, $125 per half dozen, $250 per dozen). More flavours are set to hit the shelves later this year, such as ginger molasses, M&M, and chewy oatmeal raisin, so watch this space for more details later on. Butter's cookies are available at LG1, 88 Queensway, Pacific Place from 11am to 7pm daily (or until sold out).
Recommended articles:
Hong Kong to drop all restrictions on crossing China boarders
Hong Kong government's 'Hello Hong Kong' campaign to distribute 500,000 free airline tickets to boost city's economy
Kwun Tong Bypass gets a revamp with 30 giant murals

Follow us on Youtube, Facebook, and Instagram, or subscribe to our newsletter for the latest news and updates on what's going on in the city.