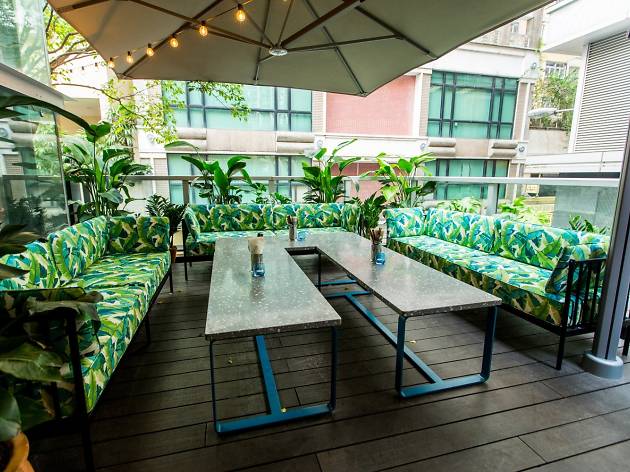 The best hidden terrace dining spots in Hong Kong
Escape the hustle and bustle and eat al fresco
What's not to love about dining on a terrace? Tasty grub with a side of fresh air, and perhaps a glimmer of sunshine as we sip on a glass of wine, or coffee, with lunch. Given the current situation in the city, an open-air terrace is probably a particularly appealing destination to escape the crowds and dine. Thankfully, there are some pretty perfect places around town that offer just this, so you can enjoy a meal without feeling like you're in a busy, enclosed space. Ahead are some of our favourite hidden terrace areas in Hong Kong.
RECOMMENDED: If you're looking for something a bit more intriguing, check out some of Hong Kong's best quirky restaurants and cafes worth a visit.
Hidden terrace restaurants and cafes in Hong Kong
Looking for a better view? Check out these restaurants too!
When it comes to pairing a great meal with even better views, Hong Kong really has it down.