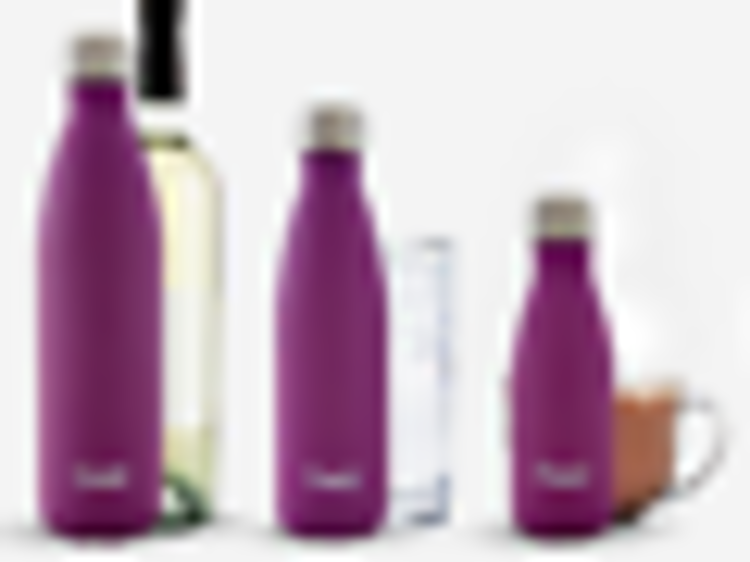 Stop buying plastic water bottles
Enough with the Watsons water bottles already! While it's important to stay hydrated when we're out and about in the city, single-use plastic bottles are one of the biggest culprits when it comes to Hong Kong's devastating waste crisis. In fact, an astonishing 5.2 million plastic bottles are thrown away every day in the city. While local companies like Watsons are attempting to incentivise Hongkongers to recycle their water bottles (in exchange for cash coupons at vending machines), eco-conscious brands such as S'well, which you can get at shops like Thorn and Burrow, Lion Rock Press, and Pura are selling reusable bottles to help eliminate the problem.
Some of these affordable products, which range from around $80 to $250, are even made from stainless steel and are vacuum insulated in order to keep your water refreshingly chilled when you're on the run. When you consider how much money you will save in the long-run by carrying your own bottle with you rather than swinging by Watsons or 7-Eleven repeatedly, it's well worth investing in one, especially when you can even fill it up for free at the various water fountains around Hong Kong using the handy Water For Free app. Buying a good quality water filter for your home will also save you plenty of dollars and help you reduce waste significantly in the long-run.