Best yoga studios in Hong Kong
Where to train your body and your mind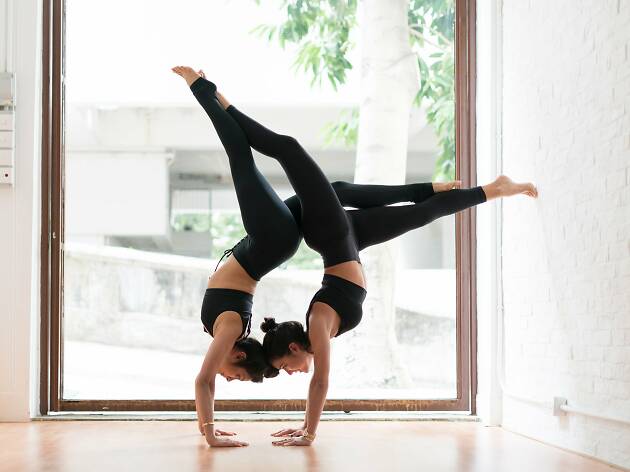 Yoga may have initially been practised only by the seamlessly spiritual wellness warriors, but in today's day and age, its benefits for both body and mind are widely recognised and the practice has been adapted by everyone from professional athletes to desk jockeys. Practicing yoga has been known to increase flexibility and strength, to tone muscles and even to help combat joint and cartilage concerns. And its effects on mental health are just as impressive – it's said to promote relaxation, reduce stress and, as a result, can lower blood pressure in certain individuals.
In a city as hectic as Hong Kong, taking the time to find your zen is no easy task. But that's not to say there aren't places to do just that – the city is filled to the brim with studios and spaces to help Hongkongers get, and stay, mindful. From specialised studios like Kita Yoga to gentle, beginner's sessions at places like Pure Yoga or Iyengar Yoga, the choices are nearly endless. Whether you're a seasoned yogi or new to the practice, with the right intention, there's a place to practice that's perfect for you. We've put together a list of some of the city's best yoga studios and spaces, to help you narrow down your search. By Amanda Sheppard
RECOMMENDED: Looking for more ways to get fit? Check out our guide to the best gyms in Hong Kong or veg out at these meat-free restaurants.
Hong Kong's best yoga studios