Boarding Gate: London
Caroline McGinn of Time Out London shares why she loves the British capital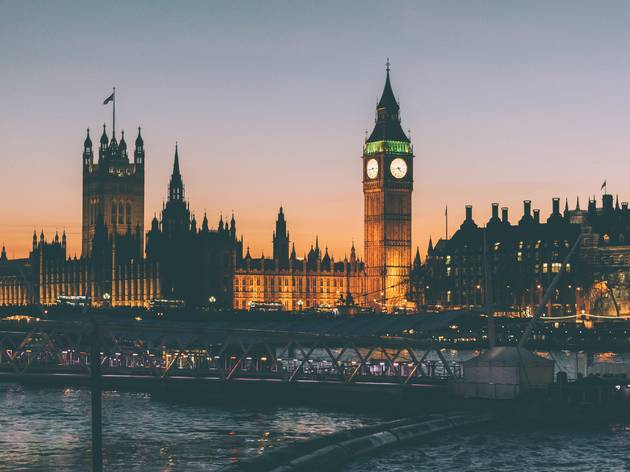 With Time Out in over 108 cities across 39 countries, our family is a big one. Our Boarding Gate series sees Time Out experts tell us their favourite bits about their home, from the best things to do, the best bars and restaurants. In this edition, we visit London.
The amazing free art and culture
There's free entry to the Tate Modern (Bankside, SE1 9TG, +44 20 7887 8888; tate.org.uk), the British Museum (Great Russell St, Bloomsbury, WC1B 3DG, +44 20 7323 8299; britishmuseum.org) and every one of London's hundreds of major galleries and museums. Admittedly, a lot of the marble and gold was stolen from the rest of the world, but now we give it back to you, with no entry charge.
London's climate isn't suited to sipping wine outdoors, so we have been huddling round cosy fires drinking with eccentrics forever. Only here will you find a pub where Shakespeare drank – The George Inn (77 Borough High St, SE1 1NH, +44 20 7407 2056; george-southwark.co.uk), or where the landlady keeps a cat who wears an Elizabethan ruff around his neck at The Seven Stars (53 Carey St, WC2A 2JB, +44 20 7242 8521; thesevenstars1602.co.uk).
The cosmopolitan food culture
London's traditional food doesn't have the best reputation, but we invited the world and his wife to come and live in this hugely cosmopolitan city and love to eat the best food from all over the planet. Eating here is a world tour. Check out the likes of Bao (various locations inc. 53 Lexington St, Soho, W1F 9AS, +44 7769 627811; baolondon.com), Ceviche (17 Frith St, Soho, W1D 4RG, +44 20 7292 2040; cevicheuk.com) and Hoppers (various locations inc. 49 Frith St, Soho, W1D 4SG; hopperslondon.com) to take you on a tour from China to Peru via Sri Lanka.
The mind-boggling theatre scene
From Shakespeare's Globe (
21 New Globe Walk, SE1 9DT;
+44 20 7902 1400;
shakespearesglobe.com
)
to kitsch West End extravaganzas, Harry Potter and the Cursed Child to fringe plays, comedy and cabaret - there's nowhere else quite like it.
London makes people crazy but there is something weird and wonderful to do on every street, everyone is welcome and anything goes. Come and see for yourself.
Got the travel bug? Head to Barcelona...
Take a trip to Spain's second city, the brilliant Barcelona...