Mayfair bars and pubs
Discover our favourite bars and pubs in Mayfair, one of London's most exclusive areas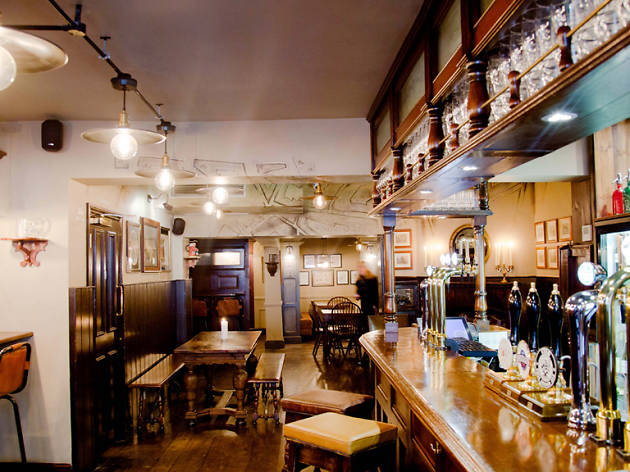 Mayfair has long been a favourite haunt of the rich and privileged, but that doesn't mean the bars are stuffy. Places like Trader Vic's and the infamous Mahiki are fun and kitschy. Those wishing to enjoy more elegant surroundings might try the sophisticated and inviting Coburg Bar or American Bar, with its gorgeously low-lit interior.

Think we've missed a great drinking spot in Mayfair? Let us know in the comment box below.
Mayfair bars
The lobby bar of Corbin and King's understated art deco hotel has impeccable service and top-notch tipples in a low-lit and discreet setting, where only the tables are bathed in pools of light.
Read more
The Connaught has always had the most country house-like feeling of London's great hotels, and the effect reaches perfection in the effortlessly beautiful Coburg.
Read more
Among the villas and mansions in the heart of Mayfair is one of the city's best hotels – The Connaught is luxury on a different level and its two bars are both unsurprisingly stunning.
Book now
Read more
Claridge's remains one of London's best hotels. The downside: everyone knows it, and its beautiful bar (designed by David Collins) can be a little oversubscribed.
Read more
Any bar that features something called a Sticky & Sweet-ini needs to be approached with caution, even if it is named after one of the finest photographers ever to snap London's Swinging Sixties.
Read more
This warren of Samoan-themed, carved-wood campery in the bowels of the Hilton has been here since 1963. There's even a cocktail in honour of its arrival: the London Sour.
Read more
Mayfair pubs
'Camera equipment strictly prohibited' says the notice outside what was a pretty standard local pub until it was taken over by Guy Ritchie and two of his pals.
Book now
Read more