London's best cafés and coffee shops
On the hunt for a kick-ass cup o' Joe? Have a read through Time Out's guide to the coolest London coffee shops and cafés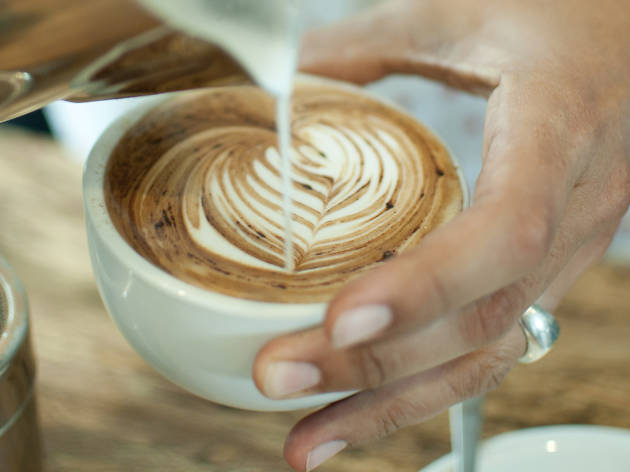 There's more to London's cafés than just great brews. The capital is brimming with top notch coffee culture, and we've rounded up the best places to check out this creative caffeinated community – it's the best cafés and coffee shops in London. Do you agree with our choices? Let us know your suggestions in the comments below or tweet us.
RECOMMENDED: Pick up discount tickets to The London Coffee Festival
Best coffee shops in central London
Best coffee shops in north London
Best coffee shops in east London
Best coffee shops in south London
Best coffee shops in west London
Now find a top-notch restaurant
In this list – surely the ultimate guide to the best restaurants in London – you'll find it all: zeitgeist-defining celebrity haunts, the best new restaurants in London, Michelin star restaurants with starched linen napkins and restaurants serving cheap eats where you'll have to eat with your fingers. What they all have in common is that they serve some of the best dishes in London at fair prices, with service befitting the setting. In short, if you're looking for a great meal, you've come to the right place.
Read more
Sponsored listing
The Greenhouse
It takes just a couple of steps along the decked, tree-lined entrance of this Mayfair mews restaurant for a sense of oasis and calm to descend – an atmosphere that is deliberately cultivated and carried through to the cool, well-spaced dining room. Solicitous greetings abound the moment you cross the threshold; the Greenhouse is a place where chairs are tweaked, tables brushed and every detail seen to by a considerate team. The place was buzzing on a weekday lunch with a pleasing range of perceptions, palates and purses. Short dish names on the menus merely hint at the perfumes and jewels to come, and the set lunch is barely less pretty and opulent than the carte, which is three times the price. Sea bream and passionfruit ceviche (from the set lunch) and pan-fried foie gras with malabar pepper (from the carte) both carried a perfectly balanced touch of the exotic. The set menu's cherry dessert proved as painstakingly executed as the carte's praline concoction, though the latter was arguably more inventive. Extraordinary appetisers and curious petits fours are served with both menus, and well-priced wine by the glass showcases the quality and interest of the extensive cellar. Neither menu was entirely free of slip-ups; the corollary is that the Greenhouse leaves you eager to return not merely soon, but often.