London's best cafés and coffee shops
On the hunt for a kick-ass cup o' Joe? Have a read through Time Out's guide to the coolest London coffee shops and cafés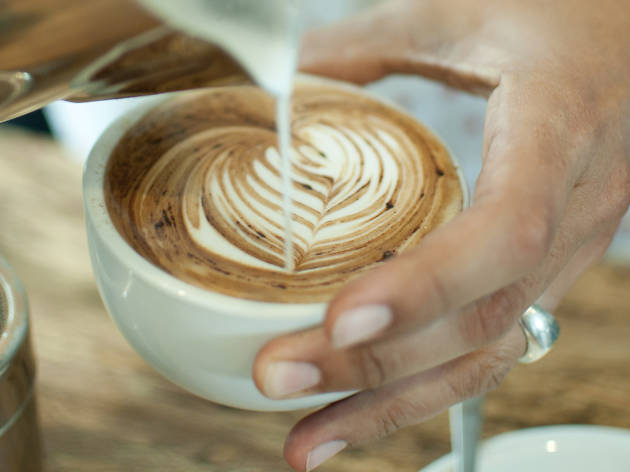 There's more to London's cafés than just great brews. The capital is brimming with top notch coffee culture, and we've rounded up the best places to check out this creative caffeinated community – it's the best cafés and coffee shops in London. Do you agree with our choices? Let us know your suggestions in the comments below or tweet us.
RECOMMENDED: Pick up discount tickets to The London Coffee Festival
Best coffee shops in central London
Best coffee shops in north London
Best coffee shops in east London
Best coffee shops in south London
Best coffee shops in west London
Now find a top-notch restaurant
In this list – surely the ultimate guide to the best restaurants in London – you'll find it all: zeitgeist-defining celebrity haunts, the best new restaurants in London, Michelin star restaurants with starched linen napkins and restaurants serving cheap eats where you'll have to eat with your fingers. What they all have in common is that they serve some of the best dishes in London at fair prices, with service befitting the setting. In short, if you're looking for a great meal, you've come to the right place.
Read more
Sponsored listing
155 Bar & Kitchen
Opposite Farringdon's famous bird ­– The Eagle, that is – exists a conservative and relatively quiet restaurant. Bow-­tied waiters and bare, whitewashed walls hint at a lack of invention, but for proof to the contrary, try the pork belly. The delicate meat paddled in a flavour­-boosting chicken jus and, while the rainbow chard was more decorative than anything else, a dusting of popcorn fragments over the pork's rind showed 155 can have a bit of fun. This didn't translate with the pumpkin ravioli, mind – well-­made as the pasta was, the filling bore a dull, earthy flavour. Food was generally rich or subtle, with little in-­between. The mushroom consummé, as dainty as a Borrower's stamp collection, hardly needed the waiter's gravy boat theatrics at the table. Pig's head croquettes were encumbering for a starter, but well done. Desserts, if over­-sugared, satisfied. Chocolate fondant cloyed the palate, while the sticky toffee pudding was just the right side of toothsome. Just don't expect any help with the wine list. The waiter, bless him, ran a finger down the page and offered nothing more than, 'this one's nice; this one's good'. With its dependable food and smart look, 155 is prime business lunch territory. Bring a colleague who knows his chablis from his chardonnay and you'll do fine.