London's best cupcakes
The cupcake is back and more tempting than ever. Start the countdown on London's ten best cupcakes whipped up in masterful bakeries, cafés and shops around town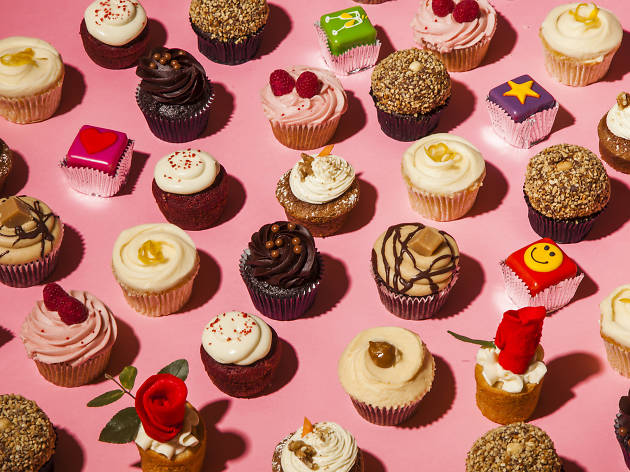 The combination of sweet icing and fluffy sponge in an irresistibly cute package means cupcakes are our tea-time treat of choice. Delve into our delectable countdown of London's ten best cupcakes found in shops, bakeries and cafés going one step beyond the rest.
Find more beautiful cakes in London
We Londoners like a little sweetness in our lives. And it's not all iced buns and victoria sponges – we have baked goods from across the globe right here on our doorstep. As proof, we've picked ten of the most beautiful and delicious cakes we could find to show that a spoonful of sugar really does help everything go down.
Read more
Sponsored listing
Hanoi Café
In its owners' own words, Hanoi Café offers 'homemade Vietnamese cuisine in a relaxed atmosphere', which is a pretty accurate description of this charming 'mom and pop' restaurant. There's no fussiness about the easy-wipe tabletops and the black and white photographs of Vietnam on the walls, nor do the dishes come intricately plated. We had plenty of fun with the rustic 'roll your own summer roll' platter, which arrived with personal bamboo mats, circles of rice paper wrappers that had to be soaked in an accompanying bowl of water, and mounds of shredded vegetables, herbs, and vermicelli noodles. Our choice of lime chicken filling, however, was more paltry than poultry – mostly batter rather than anything resembling meat. The menu features pho (noodle soups) and bun (rice noodles), served in massive bowls. Hanoi bun topped with sautéed beef, chicken and king prawns was a satisfying meal in itself, especially when accompanied by a strong Vietnamese iced coffee. Hanoi Café might not be the fanciest joint in town, but the food is honest and comforting.