London's best cupcakes
The cupcake is back and more tempting than ever. Start the countdown on London's ten best cupcakes whipped up in masterful bakeries, cafés and shops around town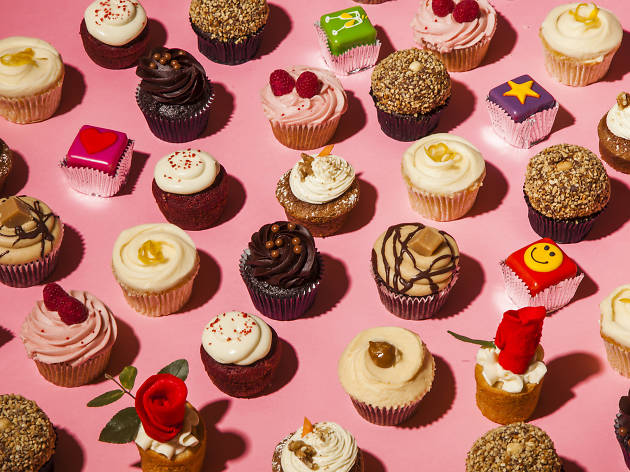 The combination of sweet icing and fluffy sponge in an irresistibly cute package means cupcakes are our tea-time treat of choice. Delve into our delectable countdown of London's ten best cupcakes found in shops, bakeries and cafés going one step beyond the rest.
Find more beautiful cakes in London
We Londoners like a little sweetness in our lives. And it's not all iced buns and victoria sponges – we have baked goods from across the globe right here on our doorstep. As proof, we've picked ten of the most beautiful and delicious cakes we could find to show that a spoonful of sugar really does help everything go down.
Read more
Sponsored listing
Barbecoa Piccadilly
This second branch of Jamie Oliver's barbecue joint, which specialises in 'traditional fire-based cooking techniques', caters for practically all tastes at almost all times of the day. Fancy a roast this Sunday? You got it. Feel like tucking into a seafood supper? They have an entire section dedicated to that. Want a full English followed by a rhubarb doughnut and a mimosa for breakfast? It's an odd combo, but if that's what you want, Barbecoa Piccadilly has got you covered, and you can enjoy it all in plush velvet and leather banquettes, surrounded by vintage tiled walls and ornate art deco lighting. If you're after a wee dram there's a 'whiskey compendium' (with tons to choose from), as well as the usual wines, beers and spirits. Afternoon tea is available 2.30-5pm daily and prices start at £25 per person. 
Venue says: "Spend your lunch break at Barbecoa Piccadilly and enjoy our new seasonally changing lunch menu, with two courses for £24 or three for £27."