Days out in London
Here are just a few great ways to spend a day – or some days – out in London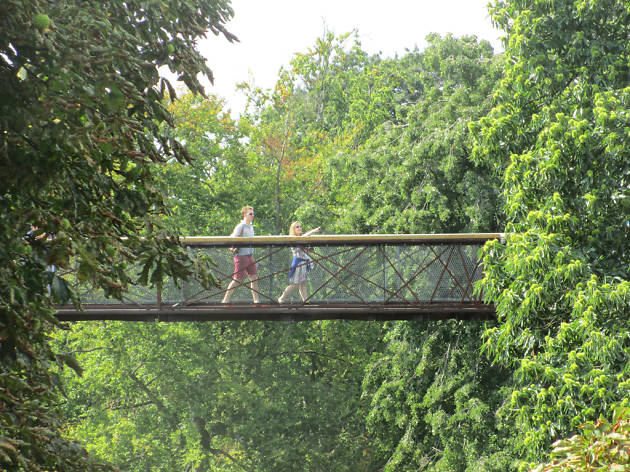 There's so much to do in the capital that you could easily spend a lifetime in London. But what if you're just after a great day out? How do you narrow down the mountain of entertainment into a manageable molehill? That's where we come in. It's our job to know the best days out in London, plucked from all the best, beautiful, quirky, thrilling and enthralling things to do in the city.
Scaling The O2, for instance, which makes for a stunning way to start the day, with climbs kicking off from 10am daily. Follow that with a trip down the Thames on the the river bus to have one of the best brunches in town, before heading out for a spot of shopping. The West End's bevy of theatre shows offer up a lively end to an evening ('The Book of Mormon' is a hoot). And if you need somewhere to stay? We've sorted the best 100 best hotels in London, too.
So if you're now feeling inspired to enjoy some great days out in London, take a look below where we've compiled some of our favourite attractions, shops, eateries and events. Go get 'em.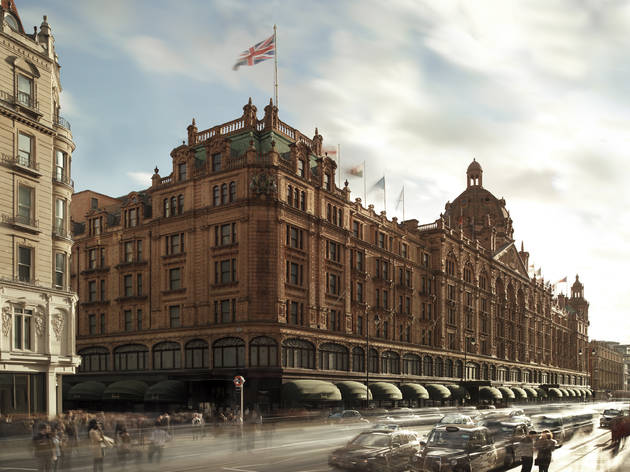 The distinctive terracotta façade with its dark-green awnings never fails to stirs up some excitement for every visitor to Harrods. The legendary food halls and 27 restaurants are worth a trip alone.
Buy tickets
Read more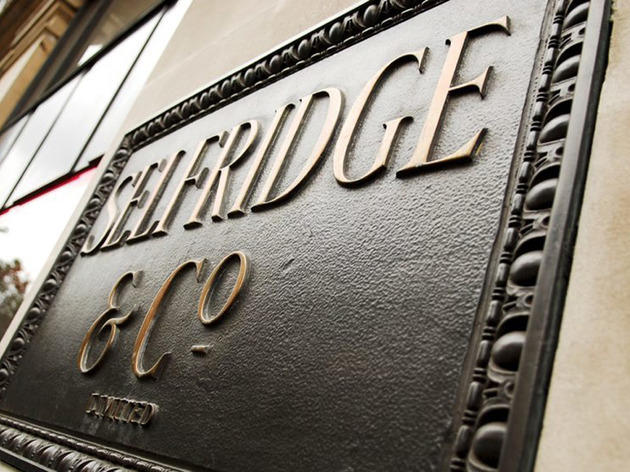 Selfridges – Time Out's favourite London store – houses everything you could possibly need, and then some. With its concession boutiques, store-wide themed events and collections from the hottest new brands, it's your first port of call for stylish one-stop shopping.
Read more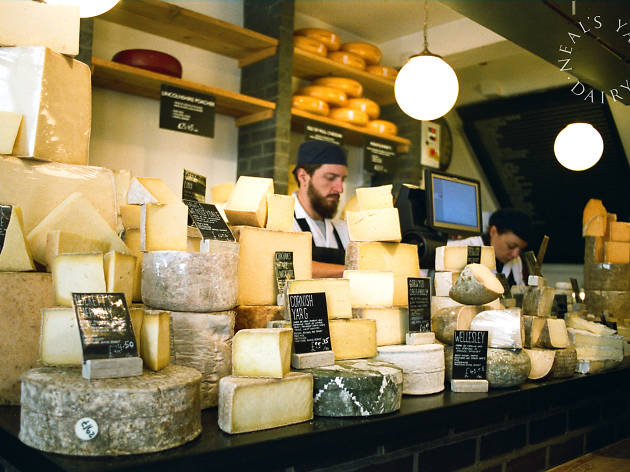 A thoroughly British shop with a traditional French attitude to cheese retailing in that, like an affineur, Neal's Yard buys from small farms and creameries in Britain and Ireland, and matures the cheeses in its own cellars until they're ready to sell in peak condition.
Read more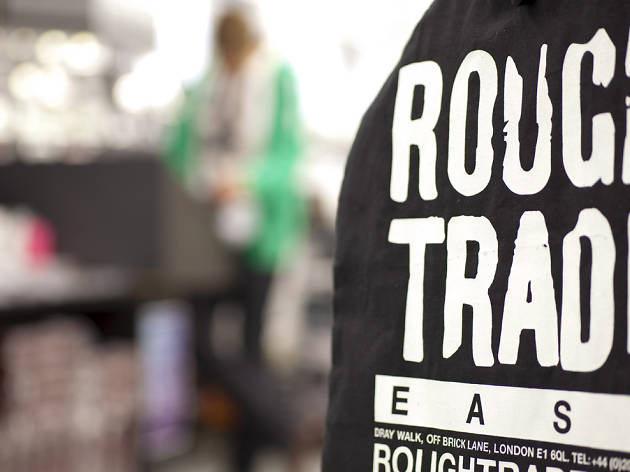 This East End addition to the RT stable welcomes live performers of pretty much every persuasion and boasts a café, where you can sit and listen to records before you commit to buying.
Read more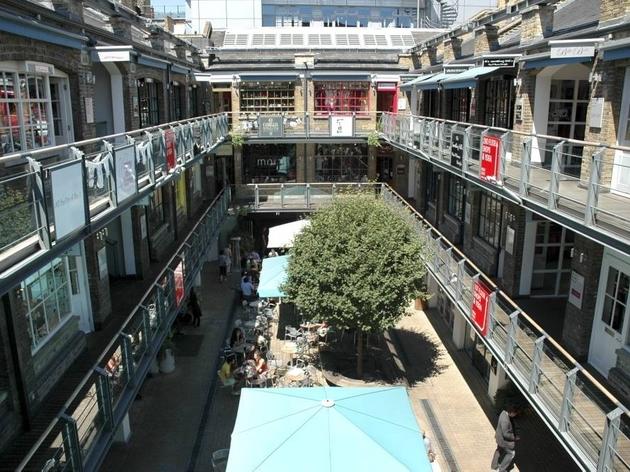 Kingly Court has helped London's Carnaby Street to reclaim its 1960s reputation as the heart of swinging London. The three-tiered complex boasts a funky mix of established chains, independents, vintage and gift shops, plus a café-filled courtyard.
Read more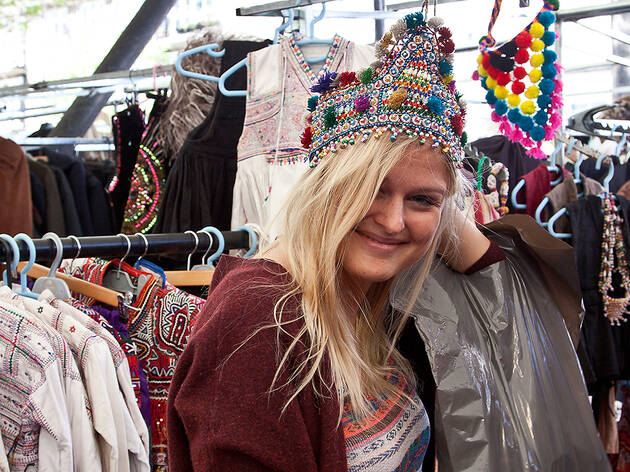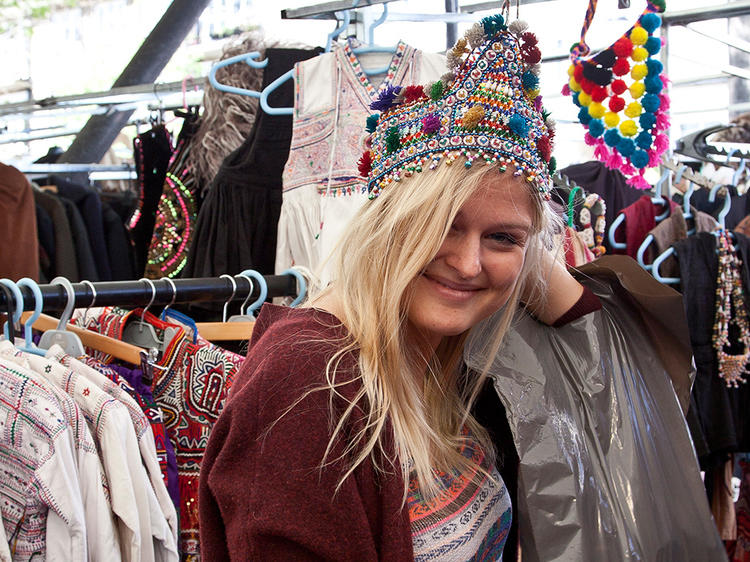 Best known for antiques and collectibles, this is actually several markets rolled into one: antiques start at the Notting Hill end; further up are food stalls; under the Westway and along the walkway to Ladbroke Grove are emerging designer and vintage clothes on Fridays and Saturdays.
Read more
Browse our 100 best shops in London
Need somewhere to stay?
Your critical guide to the best hotels and B&Bs in London.
Read more
Sponsored listing
Swingers West End
When Swingers opened in the City in 2016, it was pretty much a hole in one: 16,000 square feet of 1920s-themed crazy golf in an office block next to the Gherkin. Now that site in Suitsville is getting an even bigger, more outlandish sibling in the former BHS flagship store on Oxford Street. An ode to the English Riviera, the Swingers West End course includes a helter-skelter and big wheel, with beach huts and bandstands – plus lush palms for added 'Miami Vice' vibes. Think of your best childhood seaside holiday, then add booze. Lubrication will be provided on-course in the form of cocktails delivered by roving caddies, and you'll be able to refuel between rounds with street food by Made of Dough, Patty & Bun and Hackney Gelato. Striped blazers and straw boaters at the ready, old sport – we'll see you on the first tee.  RECOMMENDED: The best crazy golf in London. 
Venue says: "A West End sibling to the popular crazy golf club over in Aldgate."
You might also like