Days out in London
Here are just a few great ways to spend a day – or some days – out in London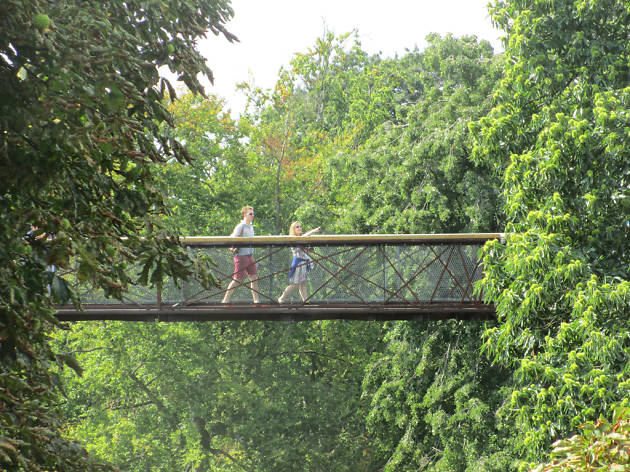 Let's be honest: London is brimming with so many endless things to do, you can spend your entire life trying to tick every last box. But what if you're after just that one great day out? How do you sift through the endless list of attractions and distractions into one manageable list? That's where we step in. It's kind of, y'know, what we do – finding the best possible days out in London, plucked from all the beautiful, quirky, thrilling and enthralling things to do in the city.
For instance, you could scale The O2. That makes a pretty leftfield start to the day – climbs kick off at 10am daily. Maybe you could follow that up with a journey down the Thames on the river bus, before getting stuck into one of best brunches in town, before venturing out for a spot of shopping. Of course, the endless supply of top-notch theatre to see in the West End could comfortably fill an evening (trust us when we tell you that everyone with a sense of humour needs to see 'The Book of Mormon'). And for somewhere to stay? We've already rounded up the 100 best hotels in London.
With any luck, you're now feeling inspired to go out and seize London by the horns. Take a look below at our definitive guide to all the best attractions, shops, eateries and events that can make up the perfect day out in the capital. Happy exploring!