London events calendar
Your month-by-month guide to the best events and cultural happenings in London over the year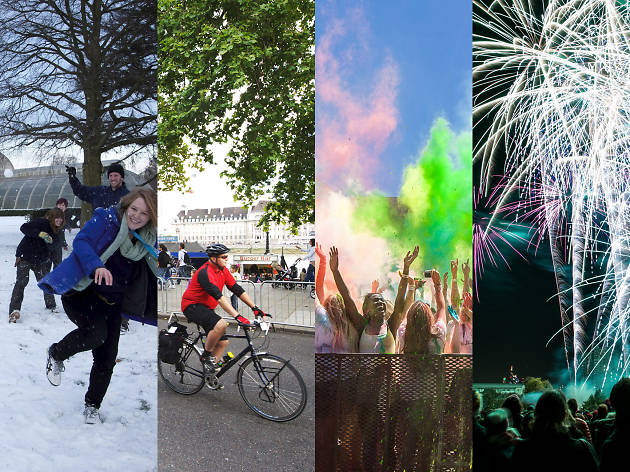 Here's your comprehensive guide to the biggest and best events and activities across London for the whole of 2017, from the best theatre openings to great new art exhibitions to the latest essential gigs and tons of other things to do around the city.
Sure, those summer months and even Christmas may seem far off at the moment, but get planning now using our monthly calendars and you'll be ahead of the game when it comes to booking tickets and knowing what to see over the year.
If you're looking for instant cultural gratification, just check our pick of things to do in London this week and over the weekend. Now, go forth and enjoy London!
The best events in London by month
Find things to do all year round
Sponsored listing
ClueTrace
One of London's many escape games on offer, following the same sort of vibe: there's a theme, you form a team and use your mind to get out of a locked room. At this east London game a group (minimum two, max five) of you are invited into the mind of a 'white collar criminal' to search his thoughts for a secret code. It sounds a little 'Black Mirror' esque, but hopefully you'll do better than John Ham and won't get trapped. Within 60 minutes participants will be faced with puzzles, challenges and mysteries, which all need to be solved in order to escape in time.