London events calendar
Your month-by-month guide to the best events and cultural happenings in London over the year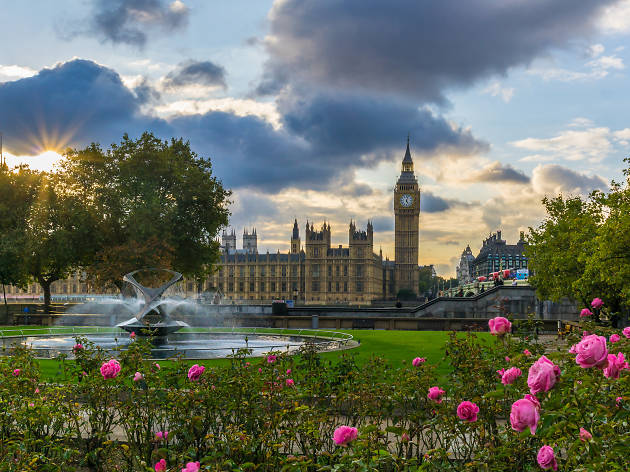 Looking for brilliant things to fill your eyes and ears in London during 2018? Well, you're in luck. Here's your exhaustive guide to the very best events, activities and things to do all over London for the whole of the year. From the top-notch theatre openings to eye-popping new art exhibitions to essential gigs, here's your guide to the tons of events around the city that you definitely won't want to miss this year. Get ahead of the game when it comes to booking tickets and telling your mates what to see in London.
If you're after even more London inspiration, don't miss our pick of the 101 best things to do in London. Want more instant cultural gratification? Check out our pick of things to do in London this week and over the weekend. Now, get out there and get your fill of London!
The best events in London by month
Find things to do all year round
Sponsored listing
Kite Eyewear
Online eyewear shop Kite goes IRL with its first physical space: a swanky concept store on Shoreditch's fashion alley, Redchurch Street. Naturally, this is not your typical optician's. Racks of frames and designer ads are out. Instead, take a stool at a sleek Scandi consulting booth around a central 'bar', for your appointment with a clued-up (and refreshingly frank) eyewear stylist. All Kite's frames are designed in Soho and handmade in Italy; ask the staff if you fancy geeking out about acetate and pressed metal. Lenses are by Carl Zeiss and come with protective coatings as standard. A single pair of prescription specs or sunnies will set you back £150-£200, if you haven't had your vision tested lately, you can head through the back for a go on Kite's state-of-the-art optometric technology. It's high-end, sure, but relaxed, with espresso and prosecco flowing and cool young things on hand to help make the right choices when it comes to your next frames. Your poor, screen-fried eyeballs deserve a treat, after all.
Venue says: "Free state-of-the-art eye tests until the end of August at Kite Shoreditch."