December 2019 events calendar for Los Angeles
Plan your month with our December 2019 events calendar of the best activities, including free things to do, holiday festivals and our favorite concerts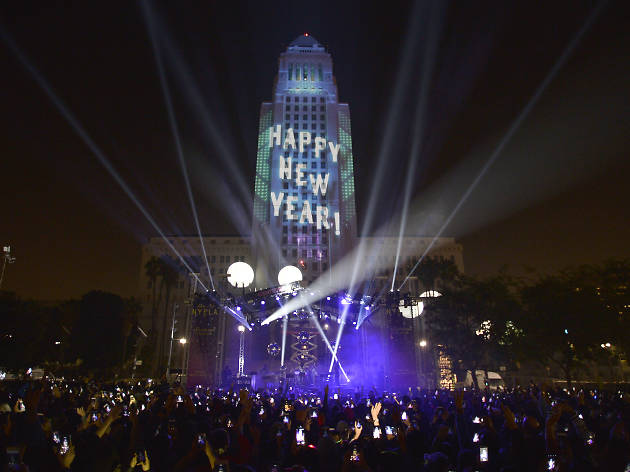 After endless, premature teases from retailers, the holidays are here for real and they've taken over our December 2018 events calendar. Dive into the spirit of giving with a stop at one of the best gift shops in L.A. or channel your altruistic side with these volunteer opportunities. If you're not stuck showing your visiting relatives around town, maybe consider making an escape to one of our favorite weekend getaways. Whatever your plans are—even if you're feeling like a bit of a grinch—you'll find plenty of activities to take advantage of in our December events calendar.
RECOMMENDED: Full events calendar for 2019
Time Out loves
While we may not be dreaming of a white Christmas here in Los Angeles, we can certainly look forward to tons of shopping and more than a few Christmas lights on palm trees. We've gathered together a list of the best Christmas events, activities, movies and songs for this most magical time of year.
Selling Fast
Kristen Schaal and Kurt Braunohler host their variety show, Hot Tub, every Monday night at the Virgil. Expect a fresh, oddball lineup each week of stand-up comics, sketch performances and new music.
Things to do, Walks and tours
Los Angeles Zoo | Los Angeles, CA, Griffith Park
The L.A. Zoo houses 1,400 animals across 270 species, and those critters rely on all facets of the zoo's support system. Through these behind-the-scenes tours (each one tackles two locations in 90 minutes), the Griffith Park institution shines a light on those programs, including its medical facilities, food storage systems, habitat design and conservation efforts. Offered on Saturdays and Sundays, this revolving selection of tours is a good fit for any visitor seeking to experience to view the zoo from the other side of the fences. While you won't find hands-on animal encounters aboard these, you will get pretty close to some critters.
Find out what's happening in January
Free
Shopping, Markets and fairs
The newest flea market on the block, the Venice outpost of this artisan/craft-focused flea market mini-empire is bringing records, vintage and vintage-inspired clothing, cosmetics, jewelry and more to the Westminster Avenue Elementary School. A handful of small batch confectioners provide sweet treats to snack on or take home, while food trucks and nearby restaurants provide heartier bites. Though relatively small in size, owing perhaps to its prime location bookending the neighborhood's famed Abbot Kinney stretch, vendors hawk a diverse range of hand-made and expertly curated wares that seems to simultaneously fit in and stand out in one of the nation's most unusual neighborhoods.
More to explore