The best vegetarian pub meals in Melbourne
Gone are the days when pub-going herbivores had to survive on chips and salad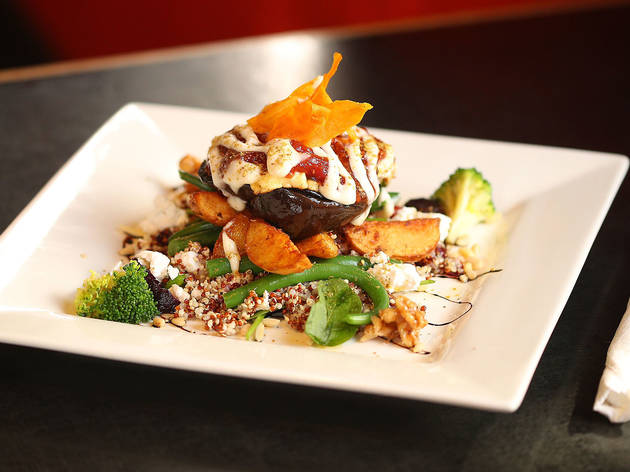 These days, plant-based pub meals are everywhere – here are the most delicious in town. For more guides to eating meatlessly in Melbourne, check out our top picks for vegan and vegetarian restaurants. And, because not all restaurants advertise their vego options, it pays to know these vegan hacks for non-vegan restaurants.
Try these vegetarian pub meals
More tasty meat-free meals
If you don't like food with faces (or food derived from animal products, like dairy or egg), it's becoming easier and easier to eat out, and eat well. Some are embracing veganism as a lifestyle choice; others are passionate about animal rights.
When it comes to vegetarian dining, Melbourne is home to some long-serving heroes – meat-free institutions like Shakahari and Moroccan Soup Bar have been winning hearts for decades. Thankfully, the last few years have seen a resurgence of the humble veg, as chefs step up to work their magic on plant-based foods.
Discover more of Melbourne's best pubs
Time Out Melbourne Pub Awards 2017 was all about singing praises of the pubs that make this city great, so here's where you should be eating and drinking this year