The best vegetarian restaurants in Melbourne
Vegetarian? You're living in the right city.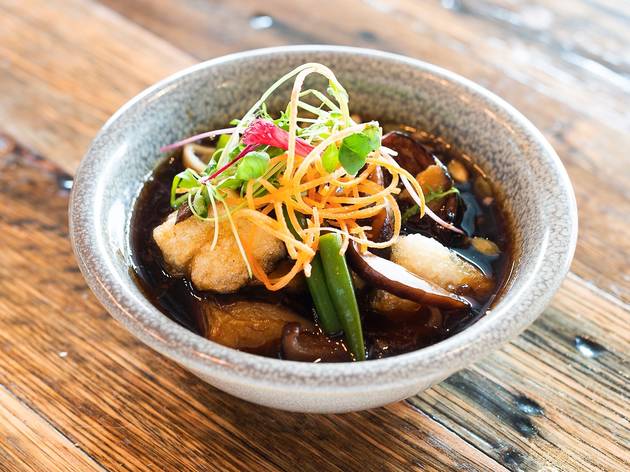 There is no better place to be a vegetarian than Melbourne. We wear the crown for plant-centric dining that is exciting, inclusive and delicious, from fancy degustations to cheap eats, every day of the week. This city is home to some long-serving heroes – meat-free institutions like Moroccan Soup Bar have been winning hearts for decades. But fully vego restaurants aside, eating meat-free at some of the bigger players isn't as hard as it once was. If you know where to go, you should have no problem dining just as well as your carnivore counterparts.
While you're on the veggie train, make it a priority to try our favourite smoothies. You know what else doesn't involve meat? Cocktails.
Vegetarian and vegan restaurants in Melbourne
How about a slice of pizza?
Light crusts, rich tomato bases, fresh toppings: that's amore, pizza-lovers. We've eaten our way around Melbourne to find the best slices.