Melbourne chefs tell us their favourite comfort foods
What do Melbourne's chefs cook when they need a bit of TLC?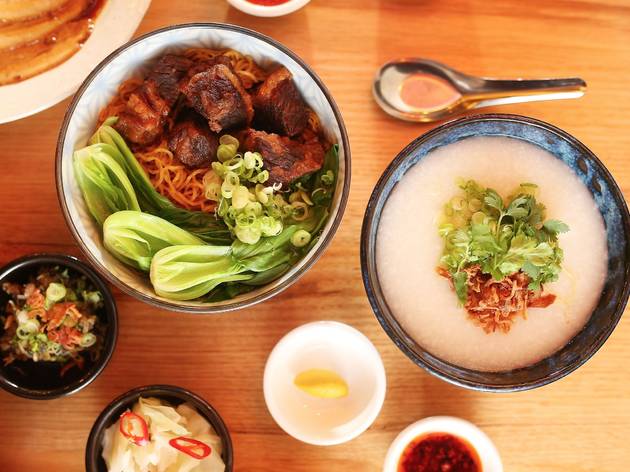 Photograph: Graham Denholm
Karen Batson, Cookie and Magic Mountain Saloon
Coming into the colder months, I've been preparing big batches of soup at home – my current favourites are pea and ham soup and a spicy Thai tom yum. For mornings, one of my favourite warming breakfasts is a congee, it's just so soothing and gentle on the stomach. Although I like to add a bit of spice with chilli, pickled vegetables and a bit of salted duck egg. When I feel like I need a healthy meal, my go-to salad is a black rice salad with cavolo nero, a bit of tuna and garlic, with some coconut water to drink.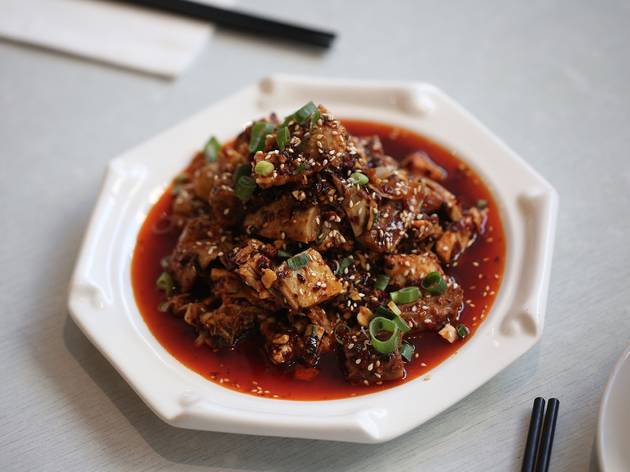 Photograph: Graham Denholm
Mo Wyse and Shannon Martinez, Smith and Daughters/Smith and Deli
Mo Wyse: I love a full stomach of brothy soup, like veggie pho and tom yum (with extra sriracha of course!). Shannon's food is probably the most comforting of all. We have Mac 'n' Cheese at the restaurant now and who doesn't find that comforting! I also love a good juice. Plus, any of the leafy green Deli salads are super good for getting some health in me amidst all the pies and pastrami on ryes in my life.
Shannon Martinez: I love a Sichuan fish hotpot or mapo tofu. There is nothing that compares to the intense heat of Sichuan food. No other craving comes even close. It's the food world's version of crack. When I need a health boost, my go-to would have to be grandma's chicken noodle soup.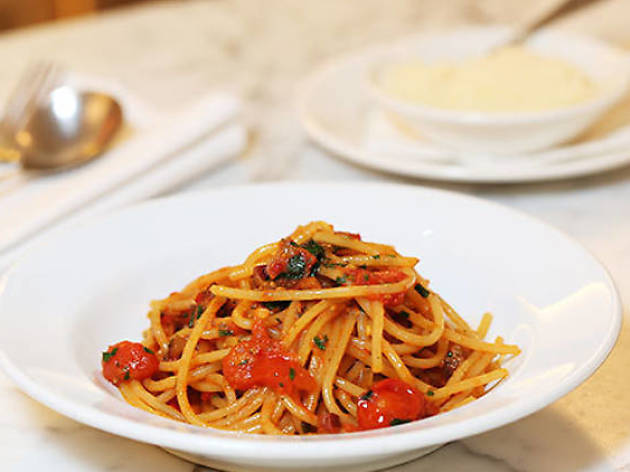 Peter Gunn, Ides
Comfort food is a massive influence in my cooking. I like cookbooks by Jamie Oliver and Yotam Ottolenghi, they cook great hearty dishes. I'm from New Zealand and one of my favourite comfort foods is called boil up: it's pork bones stock, boiled potatoes, and watercress. My wife Nirvalla does a lot of the cooking at home, because I work at Ides five days a week. But we don't call it comfort food at home, we call it prison food! We eat a lot of one pot wonders – there's a lot of mince and braised cheap cuts of meat. Nirvalla often makes dishes like lasagne, nachos or bolognese – so you can get multiple meals out of the same mince!
Find your own comforting feed
Behold, our eat-and-destroy list – a guide to everywhere you should be eating in Melbourne, from cheap eats to fine dining (with a few old faves thrown in for good measure). Bon appétit!