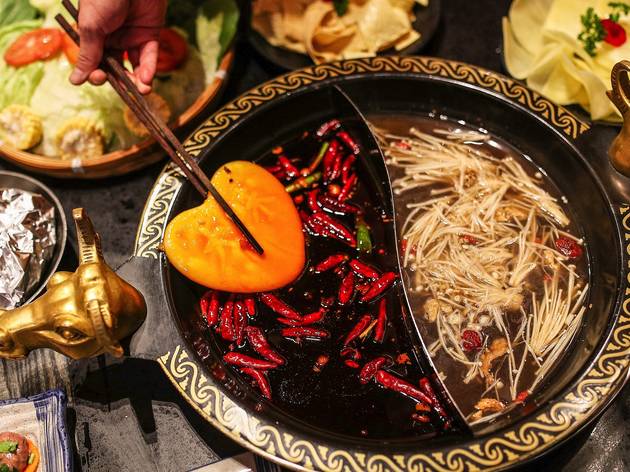 Melbourne's best hot pots
From Beijing to Chongqing, Ninh Binh to Nagano, we lower the chopsticks on Melbourne's best pan-Asian flavour cauldrons
The undeniably carnal high that comes from dropping meat and veg into scalding broth powered by gas and flames at the dining table is something a good many of the world's peoples are into. China alone accounts for at least ten distinct varieties of hot pot across its highly nuanced regional gastro-map, but neighbouring countries Japan, Korea, Vietnam and Thailand are also bubbling many of their own unique broths.

In this exercise, we've plucked out six of the city's most impressive hot pots from across East Asia and indexed them by country and frenzy factor, with five representing frenzy AF. Wrangle a crew – you'll generally want at least four – and prepare to get a little messy (and smelly – good smelly) at one of Melbourne's best. If you're still hunting some of Melbourne's bests, try hitting up our favourite Korean BBQ joints or test your spice levels with Melbourne's hottest dishes.

Melbourne's best hot pots
Still hungry?
What's better than soup? Noodle soup. We've scoured the city for the best noodles soups for you to warm yourselves up with while the chill sets in.
Best selling Time Out Offers