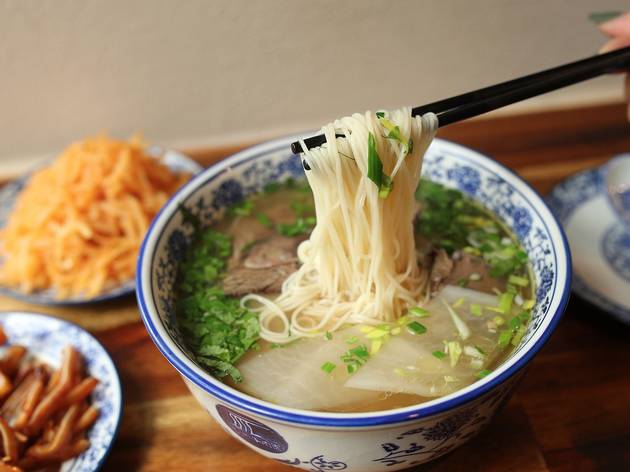 The best noodle soups in Melbourne
We've chosen the best noods to keep you warm in the cold weather
The only thing better than soup during Melbourne's famously frosty winters is soup with noodles. It gives your bowl the heft necessary to line your ribs against the cold while the broth works its magic. Whether you're after the hot-numbing zing of Sichuan-pepper spiked Chongqing noodles, or the earthy depths of a pho, we've scoured the city for the best noodle soups in their class, criss-crossing international borders to warm you from the cockles to the crown. These are our top picks.
Looking for cheap eats? Check out our favourite lunches in the CBD. Still need a winter warmer? Why don't you head to one of these wine bars?
Best noodle soups in Melbourne
Still cold?
We nearly burned a hole through our tongue to find you Melbourne's top five most incendiary, soft palate-destroying spicy dishes.