Oyster happy hours in Melbourne
Fill yourself with the aphrodisiac of the sea for chump change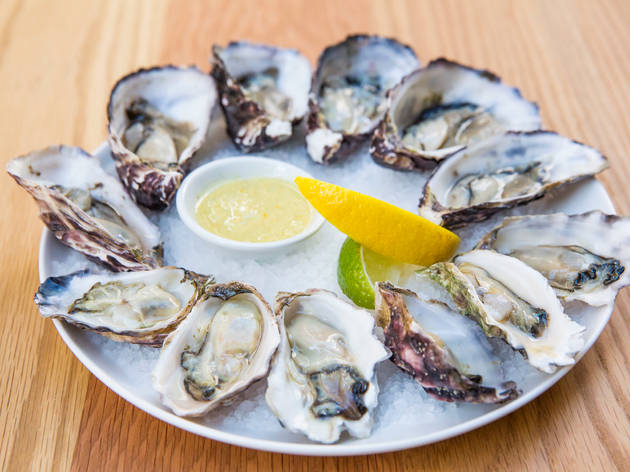 If you're reading this, then we assume you adore oysters. There's not really much middle ground with these tasty treats of the sea. And if there's one thing that unites oyster enthusiasts, it's the joy of being able to eat them by the dozen and have change to spare for a great glass of sparkling on the side.
For more thrifty dining tips, check out our guide to cheap eats or hit up our dining hit list for our latest highly rated restaurants of all price ranges.
Where to get cheap oysters in Melbourne
Sandwiched between South Melbourne and Southbank, the Wayside Inn offers a daily 3.30-6pm oyster happy hour plus drink for the ridiculously low $14 per person price-tag.
Book now
Read more
The oyster bar at South Melbourne Market offers the freshest oysters straight from the ocean. It's not a happy hour situation either – they're serving those $1 oyster shots from the early hours right into the evening.

Read more
The Albert Park Hotel Oyster Bar and Grill has a huge $1 oyster special every Friday between 6-7pm. Shuck yourself silly.
Read more
Every night of the week, Panama in Fitzroy puts on a $1 oyster offer, 6-7pm. When the clock strikes, they're back to $4.50 each.
Read more
Need a drink with that?
These bars have one thing in common: they are the very best this fine drink-swilling city has to offer.
Read more