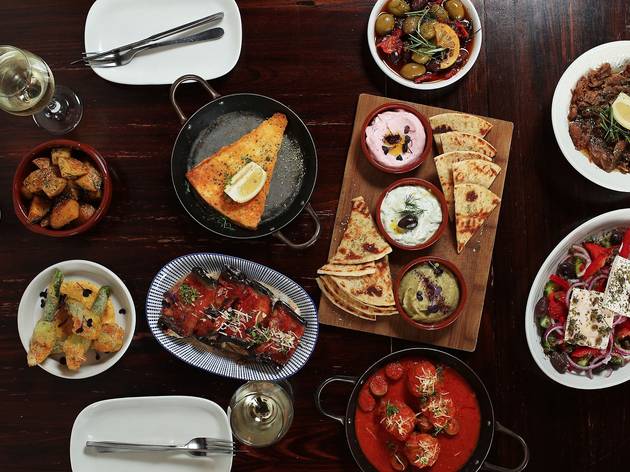 The best Greek restaurants in Melbourne
When you've got a hankering for Hellenic cuisine, these are the places to go
There are some hungers that can only be answered by a plate of mixed dips. Maybe some olives. Definitely slow cooked lamb and fried cheese, and while you're on the subject, some Retsina and ouzo wouldn't hurt either. Luckily when you're fanging for Hellenic eats, Melbourne's got your souvas wrapped up tight.
Out late? Try Melbourne's best late night eats. Or if you want to relax over a tea stand of cakes, why not book one of Melbourne's best high teas.
Recommended: The 50 best restaurants in Melbourne.
Melbourne's best Greek food
Want more Melbourne dining action?
Unless you have the metabolism of a nine-year-old, and the finances of a Kardashian, you never stand a chance against Melbourne's ferocious dining machine. The openings just don't stop and ain't nobody got time to keep on top of what's what. Except us, that is. So behold, our eat-and-destroy list – a guide to Melbourne's 50 best restaurants.
Best selling Time Out Offers