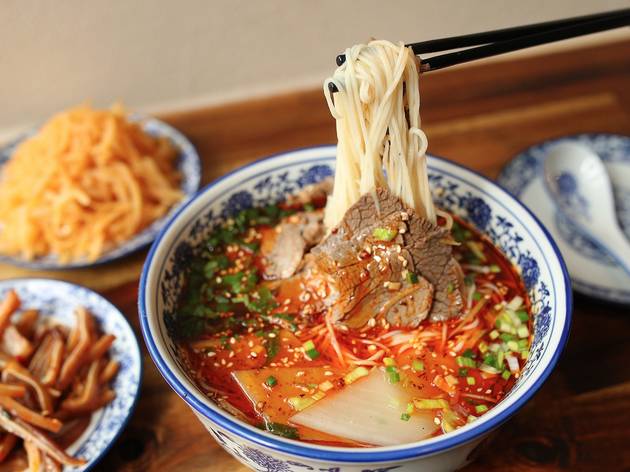 The best Chinese restaurants in Melbourne
Craving spicy Sichuan or all-you-can-eat dumplings? Chopsticks at the ready: here are some of Melbourne's finest Chinese joints
Remember the bad old days when Chinese food meant lemon chicken doused in an iridescent yellow sauce? My goodness, we've come a long way since then. Many of us know our har gaos from our siu mais and dried egg noodles have become a pantry staple. Here's a list of places to go to (both casual and fancy) if you don't fancy wokking something up at home.
If all you want are dumplings, we've rounded-up the best places to eat dumplings. Feel like sushi? Here are the best Japanese restaurants in Melbourne. Or if you're dining solo why not check out these ace spots for hot-pot-for-one.
Best Chinese restaurants in Melbourne
This way for late night eats
You're up late. You need a feed. We're not here to judge, we're here to help.