Where to take your parents to dinner
The Melbourne restaurants where you're guaranteed a good time with your folks, whatever the reason for your catch-up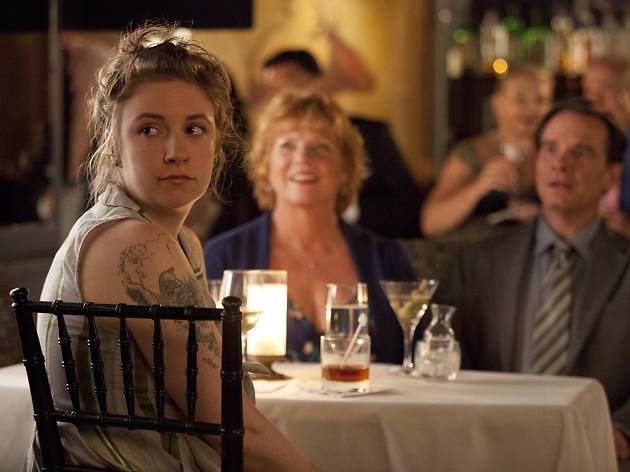 Life was simpler in the days when you'd sit on the kiddie table mashing chicken nuggets into your colouring pad. These days, it's likely your parents will want to spend quality time with you, and will put the venue decision in your hands. Long queues, loud noise, near-dark lighting and communal tables will see your good cheer quickly unravel; you may love Meatball and Wine Bar, Chin Chin and Magic Mountain, but these are dens of despair for most parents. Choose right, and you'll all leave happy. Here's where to go if: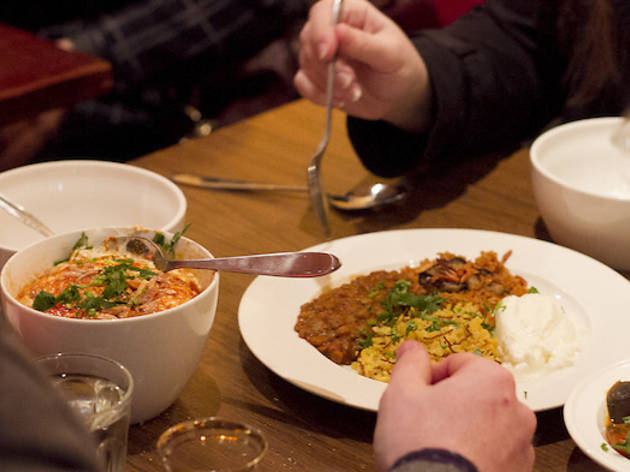 Best for: Delivering bad news
It's tough to stay upset for long when you're faced with Moroccan Soup Bar's delicious chickpea bake. The bustling restaurant has such a positive vibe and you can't help but cheer up as you eat your way through the three-course vegetarian fare. The perpetually cheery owner Hana Assafiri or any one of her attentive staff are always flitting around tables making sure plates are filled and glasses of water are topped up, so any awkward moments will be regularly diffused. By the time the tiny cups of sweet Arabic coffee and baklava arrive, everyone will be getting along just fine.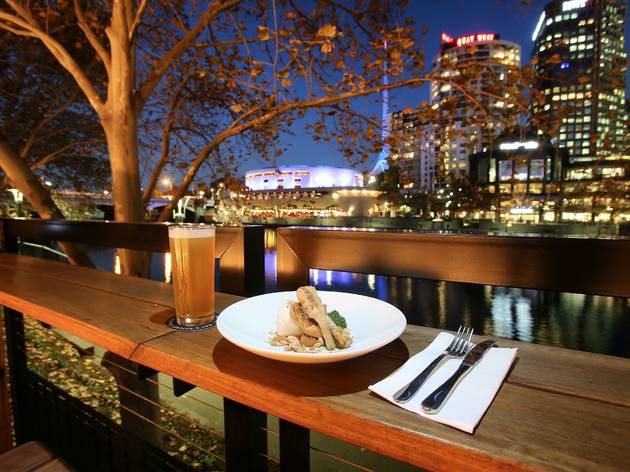 Best for: Putting in face time and getting on with your night
You love your parents, but you can't quite face the idea of committing to a long, multi-course meal with them. Luckily, there's Arbory: the 150-metre long bar and eatery on the site of a former railway line, with the rush of Flinders Street Station on one side and the glow of city lights on the Yarra on the other. European-style shared plates are king here, and substantial snacks like the crisp-shelled mushroom-and-cheese croquettes will come out in a flash. Pair this with an intelligent (yet reasonably priced) wine list by Raúl Moreno Yagüe (ex-Vue de Monde) and you've done your job right.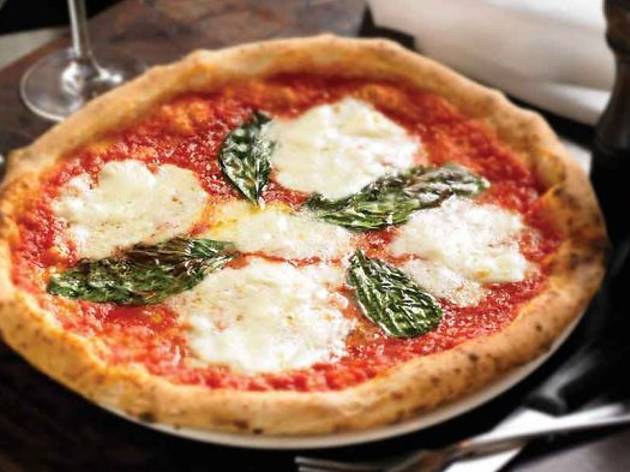 Best for: Impressing out-of-towners
Everyone likes pizza. Everyone likes the idea of eating the best pizza in the world. If your parents were ever dubious about your move to Melbourne, they won't be after biting into a crisp, fresher-than-fresh Margherita that won chef Johnny Di Francesco the World Pizza Championships in Parma. The queues have finally died down at the East Brunswick joint, too; or for shinier dough fun, hit the newer Crown venue.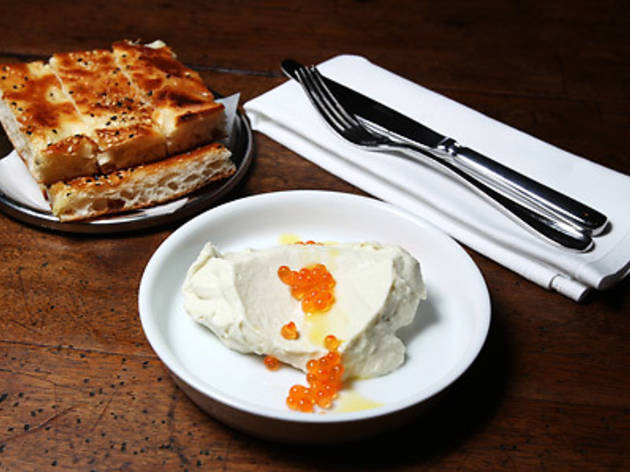 Best for: Introducing your partner to your parents
Introducing your beau to your parents is a daunting experience as it is, so keep it low-key with a pub session. Fitzroy's Builders Arms bar and bistro areas are nice enough for mums who like a sit-down lunch, and there's enough craft beer on tap to keep the old man happy. The menu runs the gamut of meaty pub fare (done very well) as well as more exotic mains like the Cypriot lamb rissoles and whole roasted flounder with tarragon vinaigrette.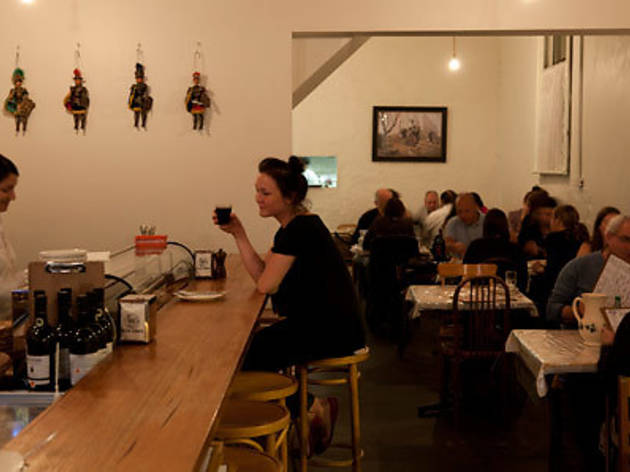 Best for: Low-key birthdays and anniversaries
Your parents hate being fussed over and just want to spend some quality time with you. Bar Idda's comfy decor feels like you're in Nan's dining room (complete with embroidered tablecloth covered with plastic) and while service is top notch, there's zero pretence. For $55 per head, you'll get the Chef's Selection: a four-course seasonal Sicilian feast. The nutty beef meatballs are pillowy light and the housemade tagliatelle with prawn and pistachio pesto is worth celebrating in itself. Feeling extra festive? Order house wine by the litre or a jug of the Sicilian spritzer.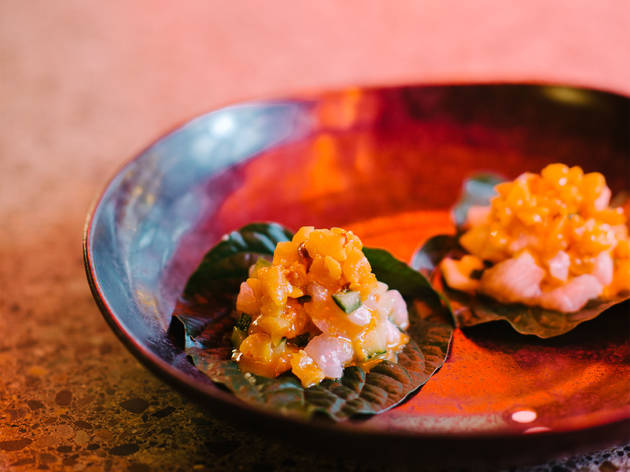 Best for: Introducing your parents to new flavours
Unless your dad is Christopher Walken from Blast From the Past, recently emerged from 35 years in his purpose-built nuclear bunker, he's probably tried pan-Asian cuisine. But there's an energy to this high-voltage operation and a sweet/salty/spicy boldness of chef Michael Lambie's Southeast Asian flavours that are bound to thrill the parentals. Unlike many Flinders Lane eateries, you can book, too. Parents love booking.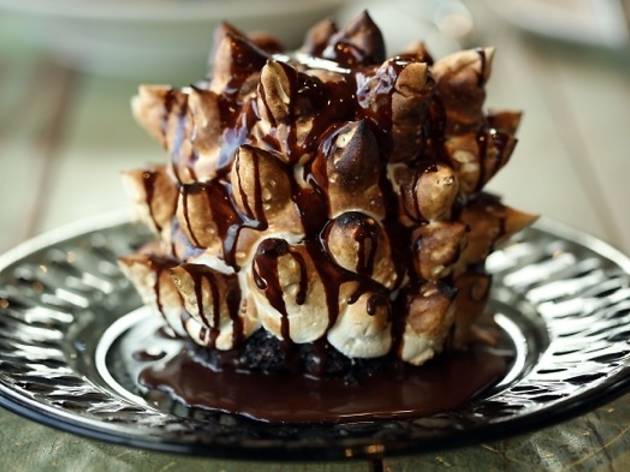 Best for: All-out celebrations
They're paying, so why not splash out with dinner somewhere really nice? Seat your parents facing out over Port Phillip Bay: it's a fitting backdrop to big life announcements. Mum's already impressed with how well you've scrubbed up, and she'll be even more impressed with the last course: Donovans' famed Bombe Alaska, best served with a glass of champagne.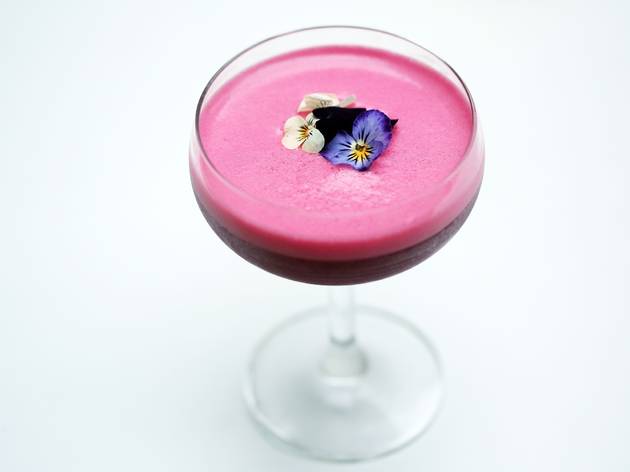 Best for: Vegetarians with carnivore parents
You're vegetarian, you've been vegetarian for years, and yet you're still having the "but where do you get your protein/iron/flavour from?" debate with your folks. Fitzroy's Transformer – brought to you by the Vegie Bar crew – is all about haute meat-free cuisine without the capital V. The leafy warehouse conversion is entirely devoid of incense sticks and pictures of cows roaming free, and dishes like the buttery, airy gnocchi with pumpkin mousse feel complete without meat. You're in food heaven, and your parents won't miss a thing.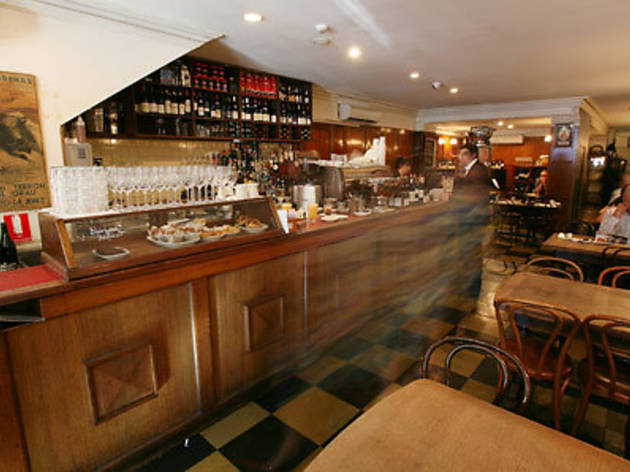 Best for: Asking your parents for money
Shame isn't the dominant emotion that you want to be feeling when asking your parents for money. They'll sense it a mile away. What you need is a pleasantly luxurious space, replete with old-world charm and an excellent wine list, where you can hold your head high, eat enough mushroom risotto with truffle oil to sustain you for days, and calmly outline your financial situation.
Places for a post-dinner drink
Time Out's editors tortured their brains (and destroyed their livers) to bring you this: the definitive guide to drinking in Melbourne.
More to explore