Little Creatures Live
The brewery that does things a little differently are taking their show on the road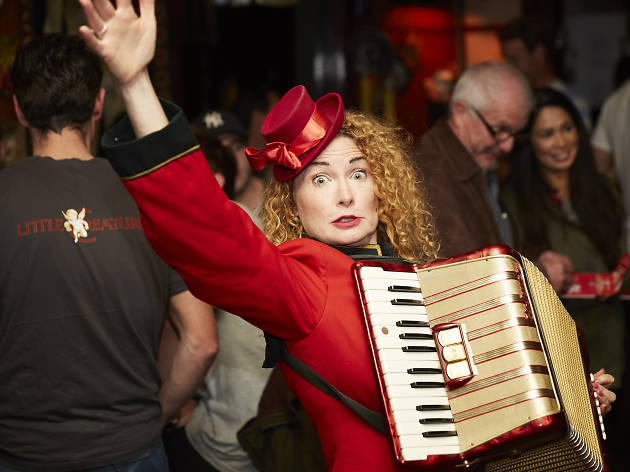 You might already enjoy their beer – including Pale Ale, Rogers' and Dog Days – but did you know there's a way to take your Little Creatures love a little deeper?
This year the brewery is taking their show on the road with a series of parties that feature live performance art, food and beer at various on-premise locations and festivals across Australia. They're calling it Little Creatures Live – inspired by the original moniker of their very first Pale Ale, brewed their own way with fresh hops flowers and live yeast.
Little Creatures Live will be back in Melbourne very soon. Curious as to what to expect? Check out our recaps below. Or if you can't wait, why not pay a visit to Little Creatures' Geelong or Fremantle breweries?
Here's what went down at Little Creatures Live
Upcoming in Sydney: Little Creatures Live at GABS
GABS Beer, Cider and Food Festival is back for another foamy frolic at Sydney Showgrounds with Little Creatures' live show in tow.
Buy tickets
See where the magic happens at Little Creatures' breweries