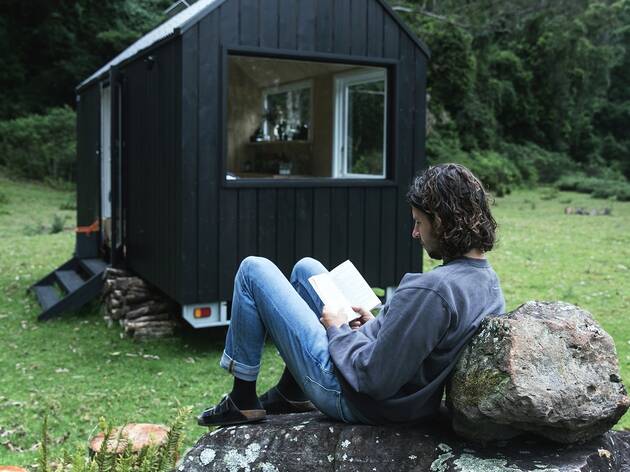 Cosy cabins you can stay in near Melbourne
Hide away from the hustle and bustle of the city in one of these tiny houses around Victoria
Looking for a tiny house near Melbourne? Cabins are an ideal solution for when you want to get off the beaten track without having to sacrifice access to indoor plumbing. Whether you wanted to head north to the mountains, west to the spa country, east to the Yarra Valley or south to the sea, there's a cosy cabin ready with a comfy bed and wilderness to explore.
On the road? Here are the best scenic drives to take in Victoria. Or make some bigger plans – here are ten Victorian national parks you should visit at least once in your life.
According to advice from the Department of Health, Victorians are currently only allowed to travel for day trips only. From June 1, overnight stays will be allowed across regional Victoria, including hotels, campgrounds and caravan parks. Check with the venue directly to confirm.
The best cabins to rent in Victoria
Escape the city and be back by bedtime
If you're looking for a break from the inner-city grid, there's no better cure than a day trip from Melbourne. The state of Victoria is full of friendly neighbourhood towns, whether you're in the mood for a winery tour, a road trip or a national park to explore. These one-day escapes are just what the doctor ordered, so get out there and explore Melbourne's beautiful backyard.