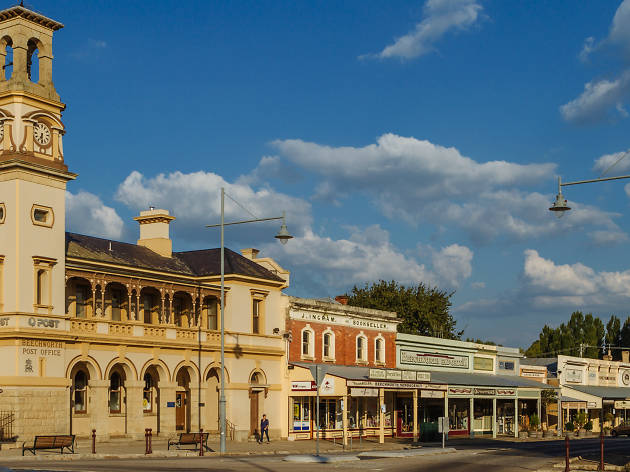 Weekend getaways: High Country
Explore Beechworth, Bright and beyond with a trip to Victoria's impossibly scenic high country
There is so much more to do in the Victorian High Country than ski and snowboard (though of course the region is justly famous for its snowfields), and it's a perfect destination for a week or long weekend any time of year.
Roughly three hours drive from Melbourne, the High Country region has award-winning craft beer, wine, spirits and produce, a rich history to explore and hundreds of kilometres of breathtaking scenery to walk, cycle or even paddle through.
Looking for other weekend trips? Check out Victoria's best national parks and some of the best quirky getaways in our state.
Please check with individual venues directly for opening details as not all have reopened following the shutdowns.
Things to do in the High Country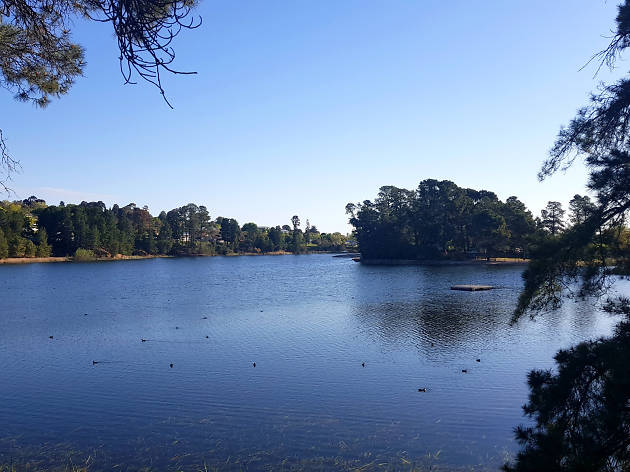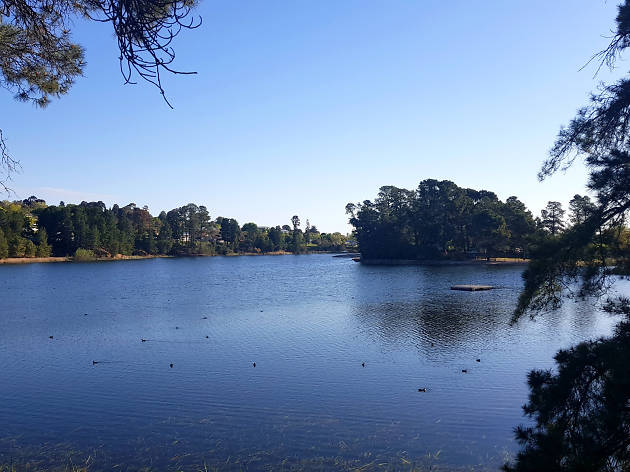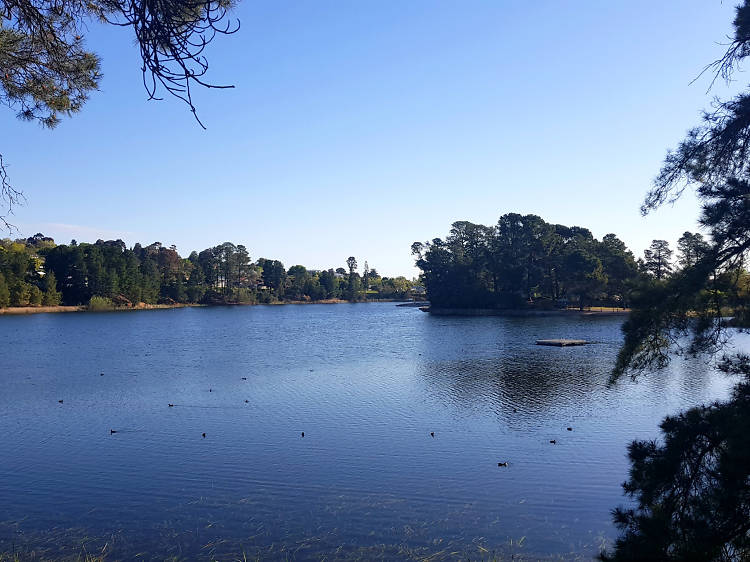 Photograph: Nicola Dowse
Due to the 1850s gold rush, much of Victoria's high country was once denuded of trees and pockmarked with mining tunnels. But in a tour de force from Mother Nature, the landscape has sprung back to life and now sports some of the state's most scenic (and historically rich) walking tracks.
The Beechworth Gorge Walk is, for lack of a better word, gorgeous. If you're travelling direct from Melbourne you'll likely drive over the gorge on your way in to Beechworth and we highly suggest stopping for a stroll (there's a dedicated car park near the Beechworth Powder Magazine plus lots of on-street parking). The circuit takes roughly an hour, during which you'll be taken past gum-lined vistas, colossal granite boulders, babbling creeks and languid, crystal-clear pools that makes this walk look like something straight out of a Tourism Australia catalogue.
If you'd like to walk through a veritable bushland fairytale, try the Lake Kerferd to Lake Sambell walk. The 7km (one-way) walk takes you between two of Beechworth's major lakes. Both were artificially constructed to shore up Beechworth's water supply, but that doesn't take away from their beauty. The forested track between the two lakes is fairly easy to follow – make sure you keep following the trail markers for Beechworth and obey the signs telling you to stick to the path. As you'll quickly realise, this walk takes you past and over old mining tunnels that are morbidly deep and dark.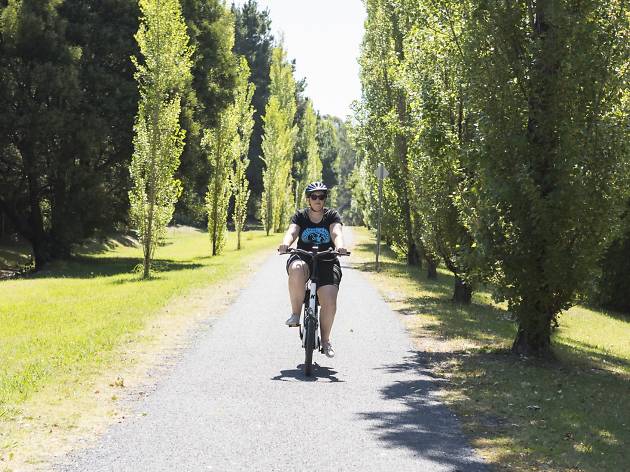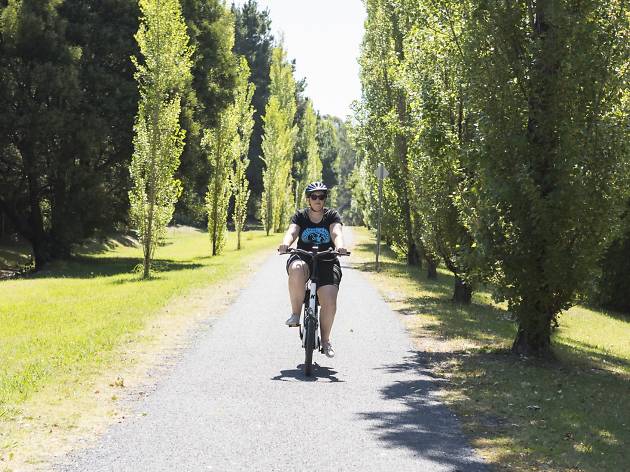 Photograph: Leslie Haworth
The High Country is the undisputed cycling capital of Australia, whatever your speed and preference. There are more than 250 kilometres of flat(ish) sealed rail trails, plenty of cyclist-friendly bars, restaurants, cafés, wineries and breweries, and dozens of mountain bike trails through some of the most gorgeous scenery in Victoria.
If you didn't bring a bike with you, you can hire one from Bright Electric Bikes in the centre of Bright – owner Leigh Marlow has a fleet of 45 electric and standard bikes for hire. Get a standard bike if you're feeling energetic, but the electric is a terrific option to give you a bit of extra oomph up the hills (this is Alpine country, after all).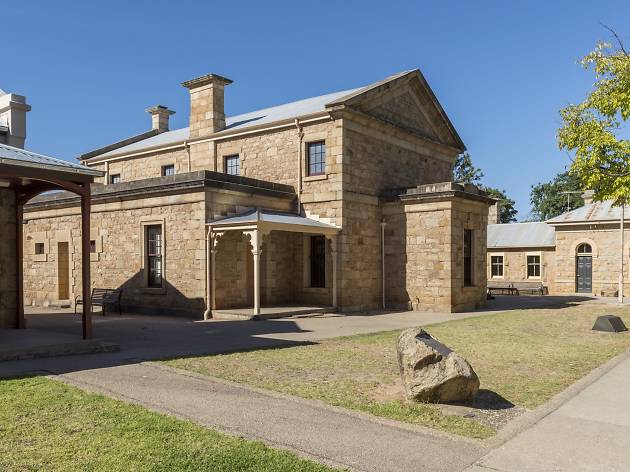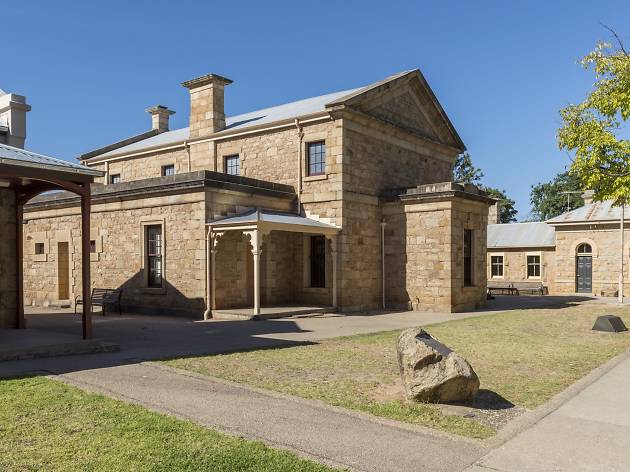 Photograph: Leslie Haworth
Northern Victoria is Ned Kelly country, and don't they know it. The famous bushranger spent a fair bit of time in the historic Beechworth jail and courthouse, as did his mother. The courthouse is cleverly set up, with speakers positioned at key spots playing the sounds of local actors recreating important trials. The telegraph museum is also worth visiting, to learn about this crucial form of communication throughout the 19th and 20th centuries (did you know that telegraph was the only way anyone knew about the bombing of Darwin during World War II?).
It's hard not to enjoy the Old Beechworth Gaol tour. The 160 year-old prison complex was in operation right up until 2004 – but it only installed flushing toilets in 1994. Local guides are knowledgeable and helpful, full of interesting facts and historical tidbits that will keep you engaged (and at times, a little bit grossed out). Spend a day exploring Beechworth's entire historic precinct – you will learn the fascinating history of the region, from gold rush town through the Ned Kelly era and beyond.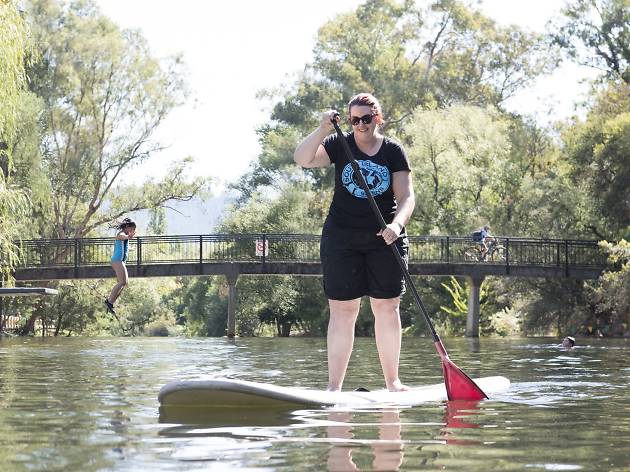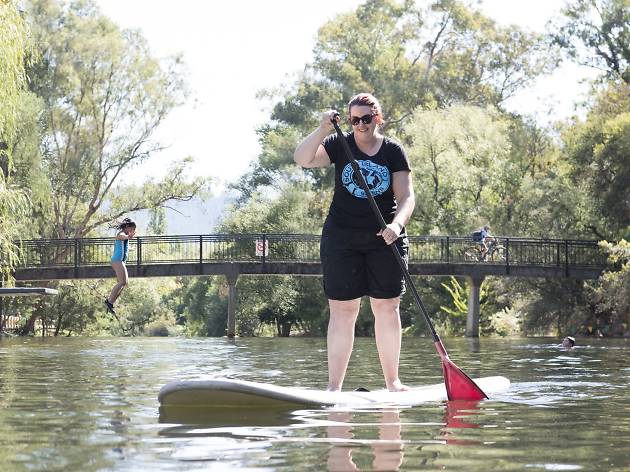 Photograph: Leslie Haworth
The Ovens River is at the heart of the High Country, and it is a very seasonal beast. In spring the snowmelt from the nearby mountains turns it into a roiling torrent, irresistible to adrenaline junkies – whitewater kayaking is popular when the river is high. In late summer, the river drops by several metres and becomes a lazy current, perfect for swimming and splashing around. We recommend renting a stand-up paddleboard from Bright Adventure Company (it also does rock climbing and abseiling if you don't want to get wet) when the river is at its nadir. The experienced staff will teach you how to stand and balance, and paddling down the tranquil river is a peaceful way to spend an afternoon. Our tip: wear something you don't mind getting wet, because you might very well end up in the river.
Where to stay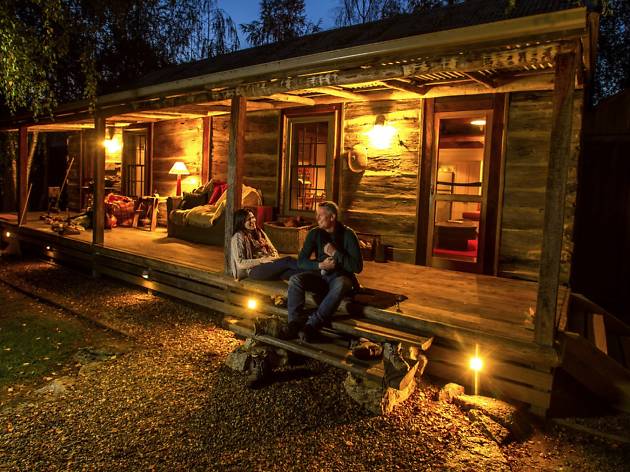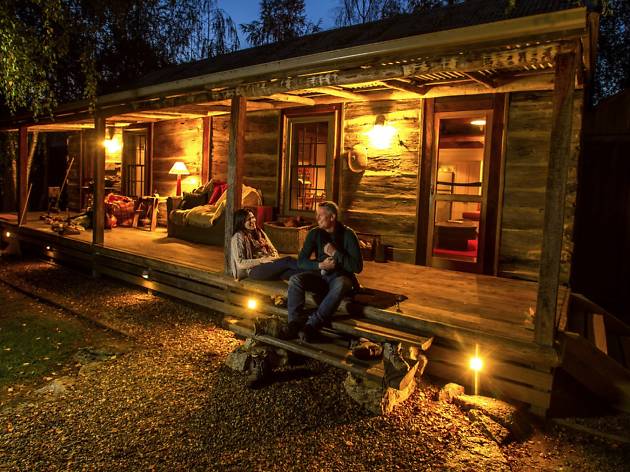 Photograph: Supplied
The four houses the comprise Our Place at Bright can be booked individually or together and can cater for groups from two all the way up to 28 people. The houses are bright and airy and in a great location – you can walk from the complex to the centre of Bright in under 15 minutes.
But if you are looking for somewhere really special to stay in the High Country, you should book the 1860 Luxury Accommodation in Beechworth. The timber cabin (from, yes, 1860) was originally situated in the town of Emerald and was shifted to Taggerty and then to its present home in Beechworth. Current owners Matt Pfahlert Gina Bladon lovingly restored the cabin, using period materials and reclaimed wood from other 19th-century buildings. That doesn't mean it's a dark, windswept cabin, though, as it would have been in 1860. No expense has been spared to turn the cabin into a gorgeous retreat, complete with modern comforts and beautiful period styling. The cabin sleeps just two people, and it is the perfect romantic retreat for you and a special someone.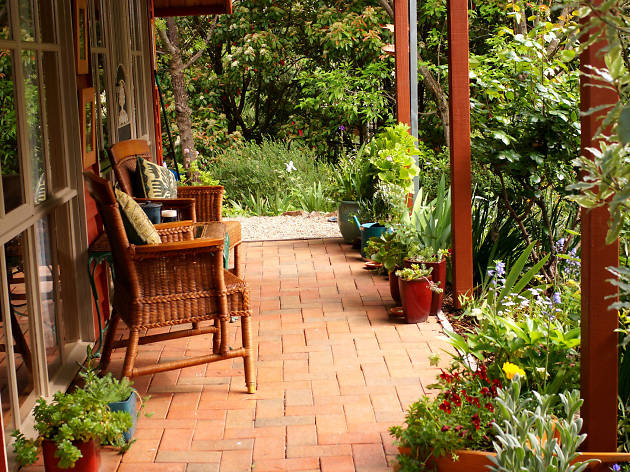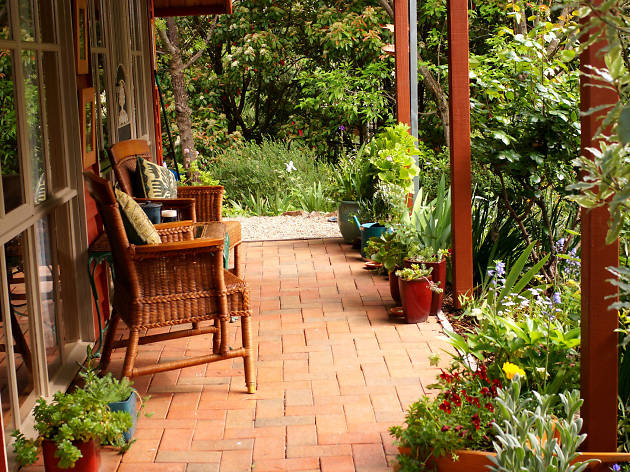 Photograph: Supplied
Located on the southern side of Beechworth Gorge, ArtScape Cottage is part accommodation, part gallery and part studio. The cottage features a bedroom, bathroom and combined living and dining space, the latter of which is brimming with works by local artists (you can even purchase many of these works).
There's everything you need for a relaxing escape (including a full kitchen with breakfast and snacks provided) plus an easel, art supplies and a number of musical instruments – it's pretty impossible to resist trying out the piano and banjo, even if you have no clue what you're doing.

After indulging in some creative downtime, make yourself a cuppa and venture out into ArtScape's lush, wildly floral garden that we're pretty sure must have once belonged to Miss Honey from Matilda. Sit outside long enough and you're sure to meet some of the resident rosellas, bowerbirds and plentiful sparrows.
Looking for another Victorian getaway?
Don't just read about Melbourne getaways... get out and try one! These day trips from Melbourne are paved with cool things to see and do, and driving means you won't miss a thing along the way. Just choose your direction and hit the road.