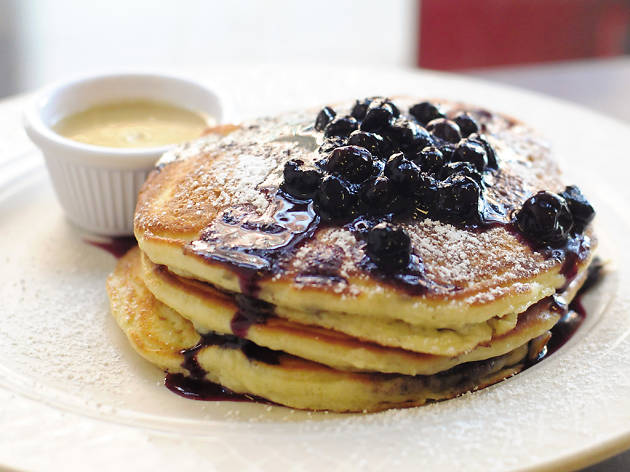 The best pancakes in NYC
Hotcakes, flapjacks, johnnycakes—whatever you call them, here's where to find stacks of the city's best pancakes
Best pancakes in NYC
Settle into a stool by the old-school lunch counter at this Chelsea greasy spoon. Short-order cooks in paper hats dish out gut-busting plates, such as the Famous Sloppy Johny sandwich (grilled chicken, bacon, American cheese, onion and coleslaw on a hero) and diner-style, crispy-edged pancakes that are nearly as big as the plate they're served on, available in four varieties (original, blueberry, banana and chocolate-chip).
Curious about the best pancakes in the USA?
Love your breakfast flat and fluffy? Try the best pancakes in America, from buttermilk pancakes to blueberry and beyond.
Best selling Time Out Offers