The best places for ice-skating lessons in NYC
For a cool new hobby, take one of the city's best ice-skating lessons for a spin on the rink this winter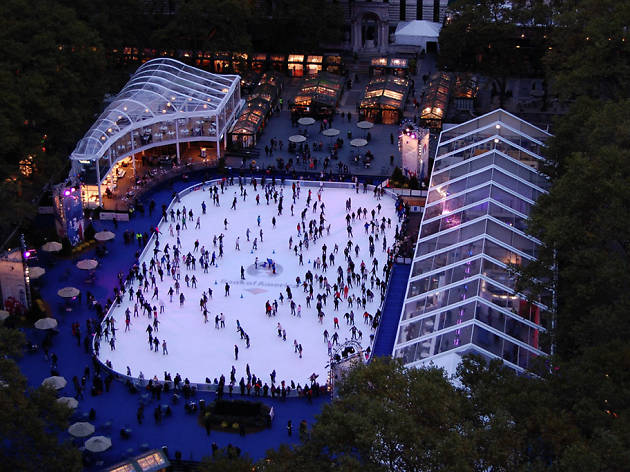 Ice-skating is undoubtedly great fun for the little ones, but do not mistake ice-skating lessons for kids-only territory. Whether you're nostalgic for the figure skating routines you learned in your youth or tired of feeling foolish each winter when your partner inevitably suggests adding it to your list of romantic date ideas, it's time to thaw out your skating dreams. Give skating a whirl as a new hobby or as new fitness classes that are too much fun to feel like exercise. Whichever level you're starting from, these are the best lessons for learning at the finest ice-skating rinks in NYC.
RECOMMENDED: Full guide to things to do in winter in NYC
Best places for ice-skating lessons
Looking for a place to be extra cozy?
Be warm and toasty without sacrificing your social life at these bars and eateries that are cozy as f*ck
Read more