St. Patrick's Day
Revelers are all seeking the same three key ingredients: beef, beats and booze (lots of it). Here's where to find it all.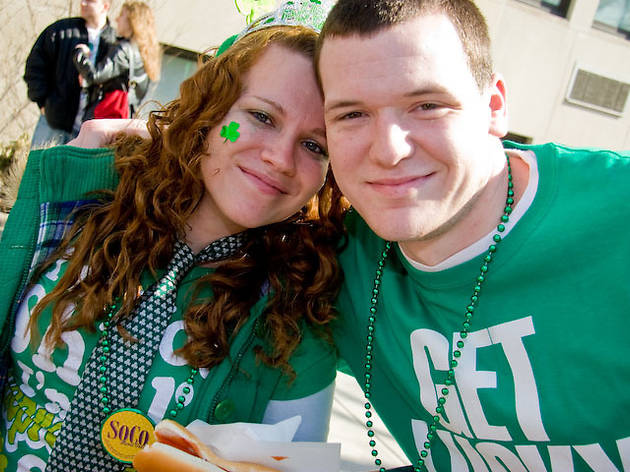 1/38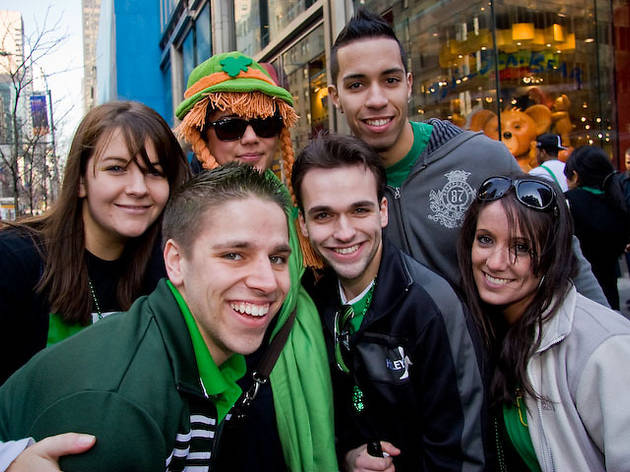 2/38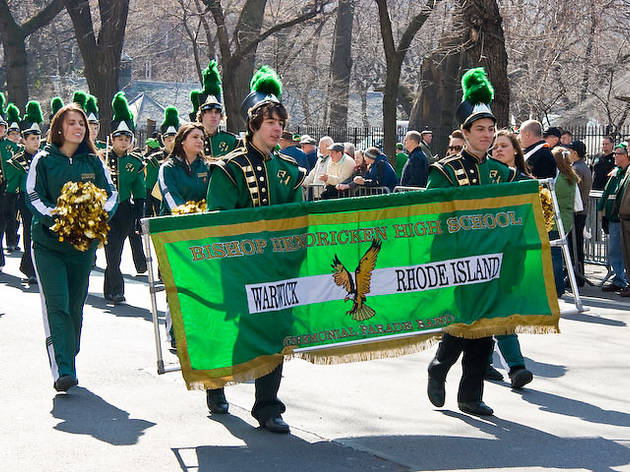 3/38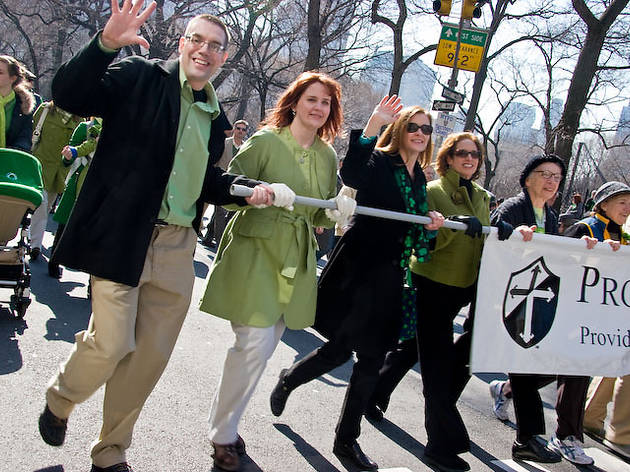 4/38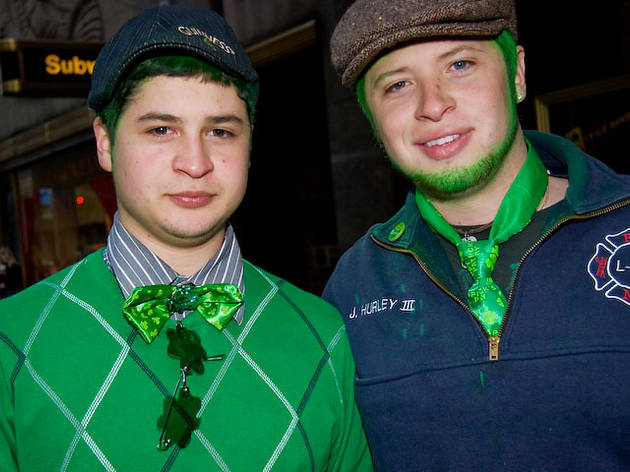 5/38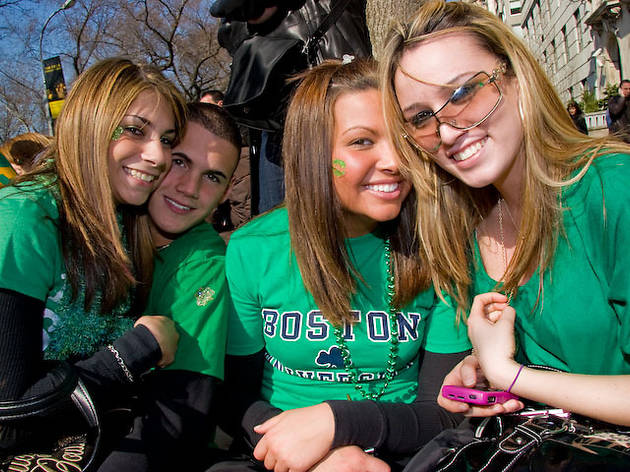 6/38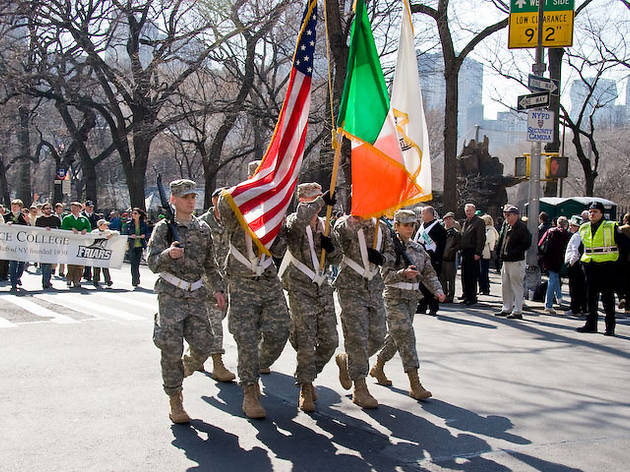 7/38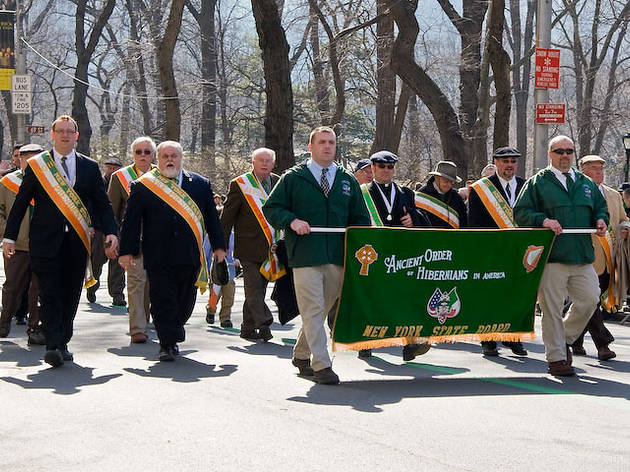 8/38
9/38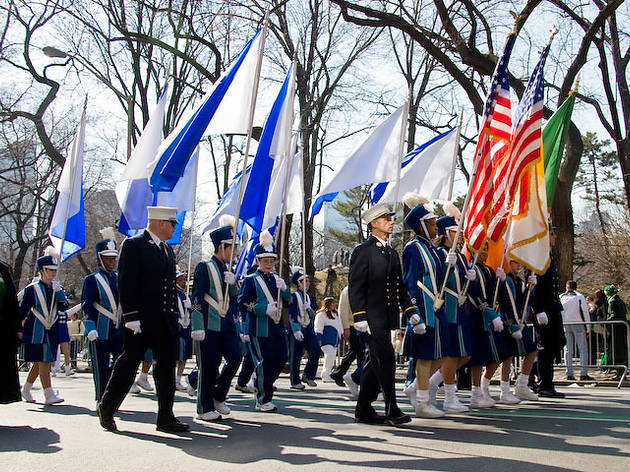 10/38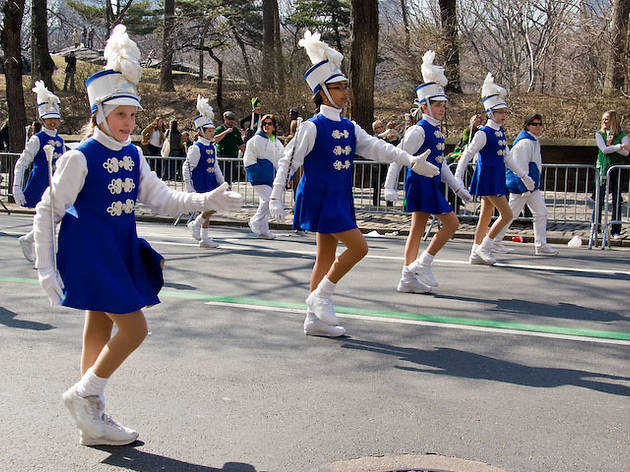 11/38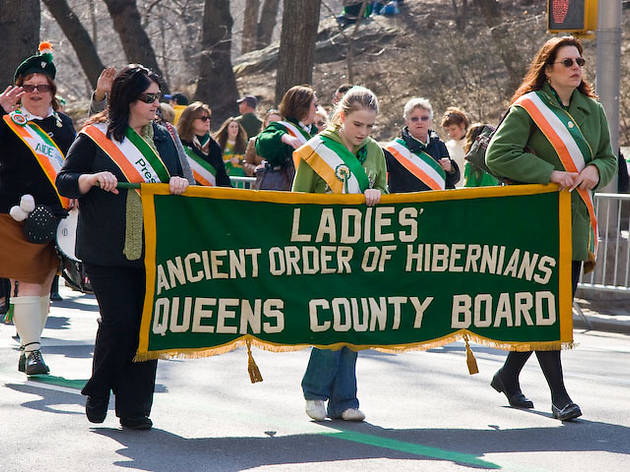 12/38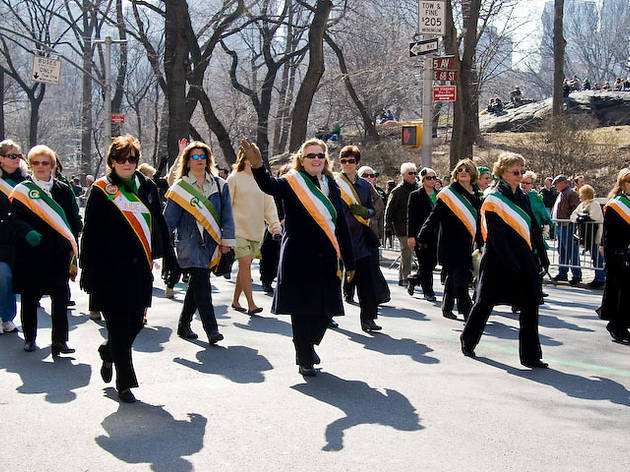 13/38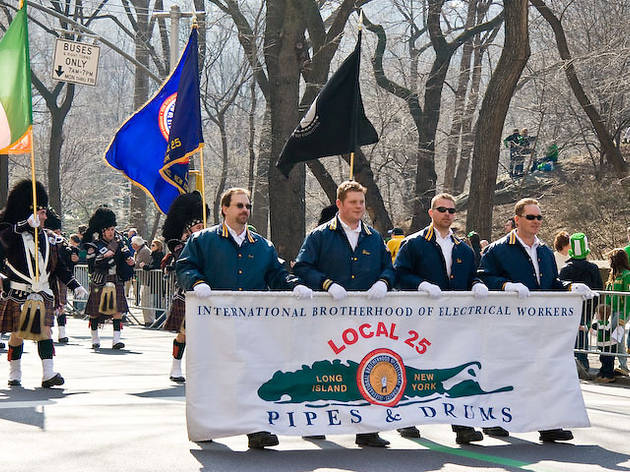 14/38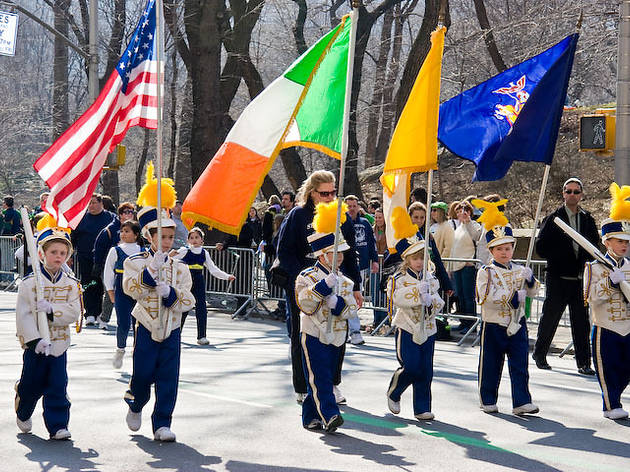 15/38
16/38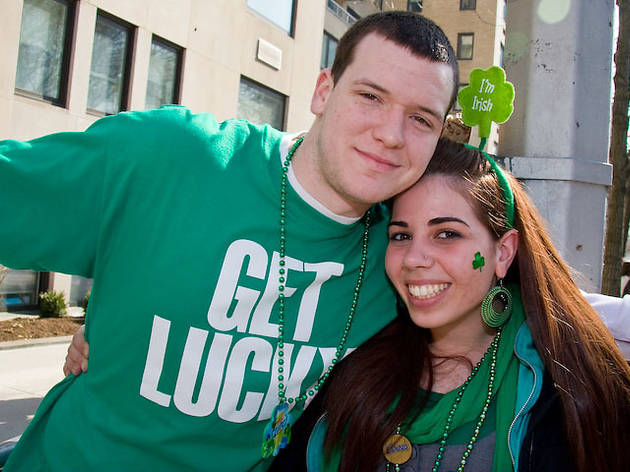 17/38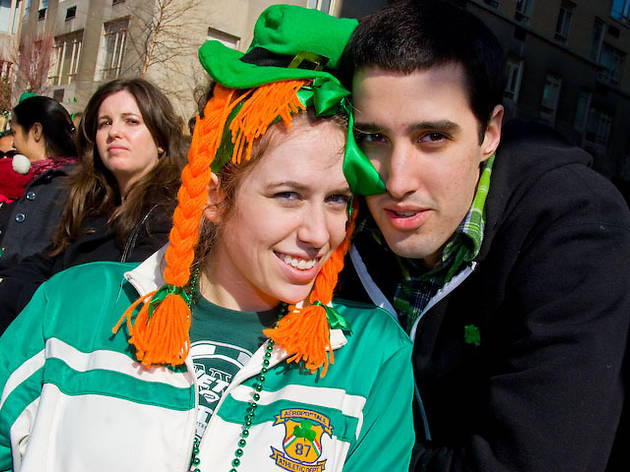 18/38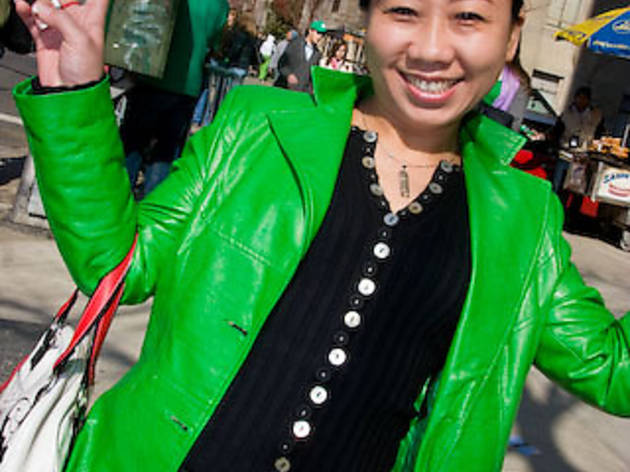 19/38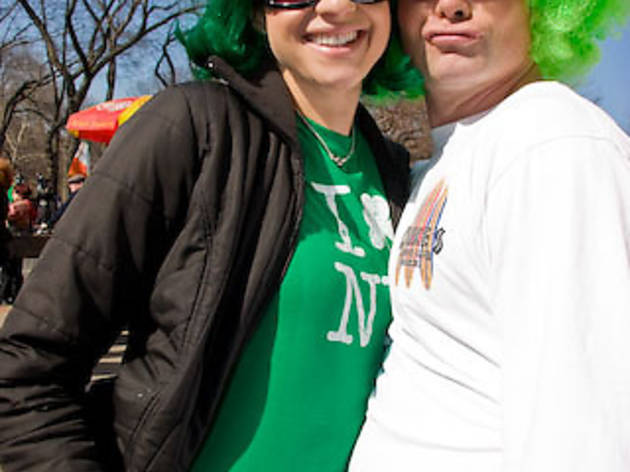 20/38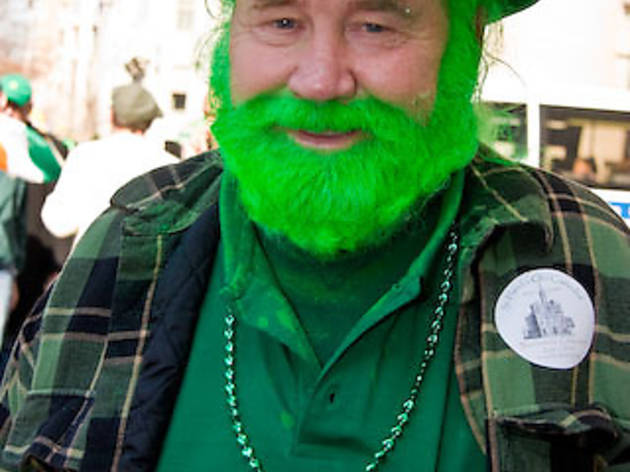 21/38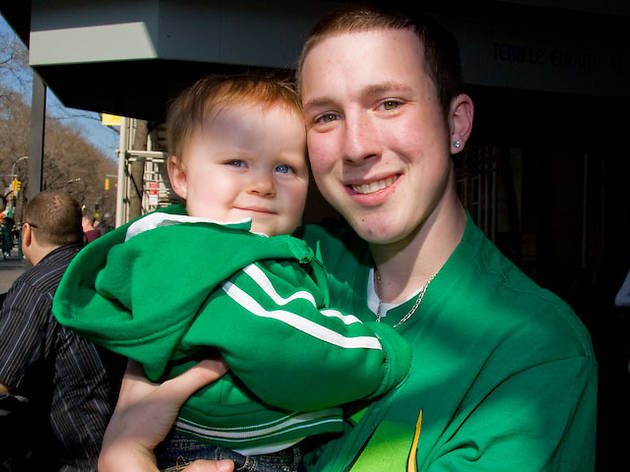 22/38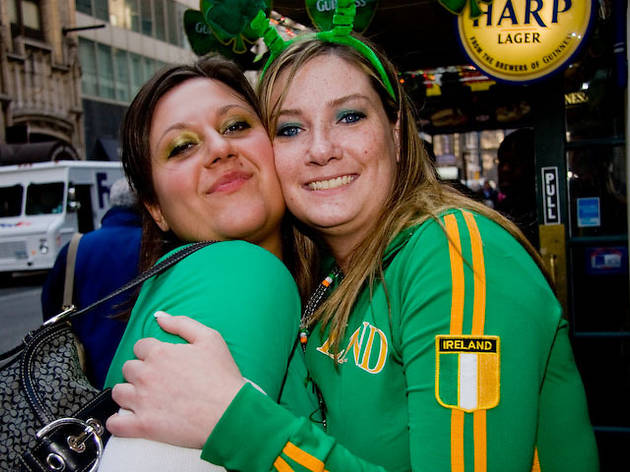 23/38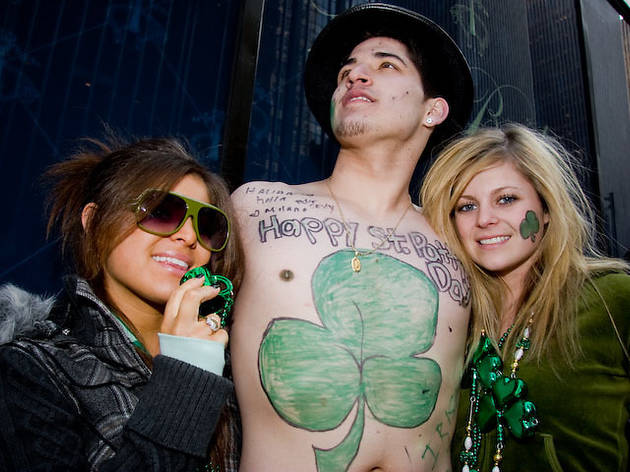 24/38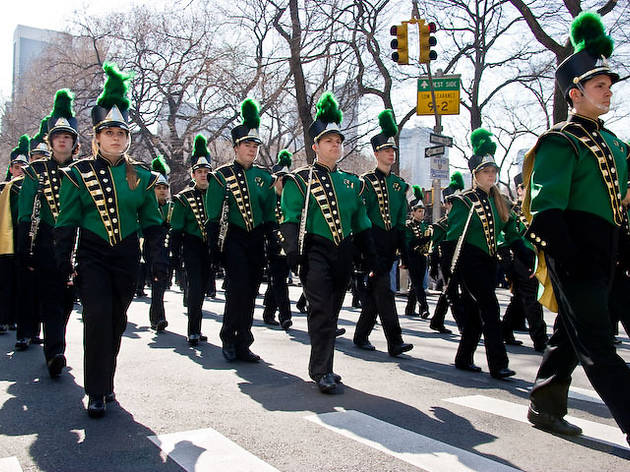 25/38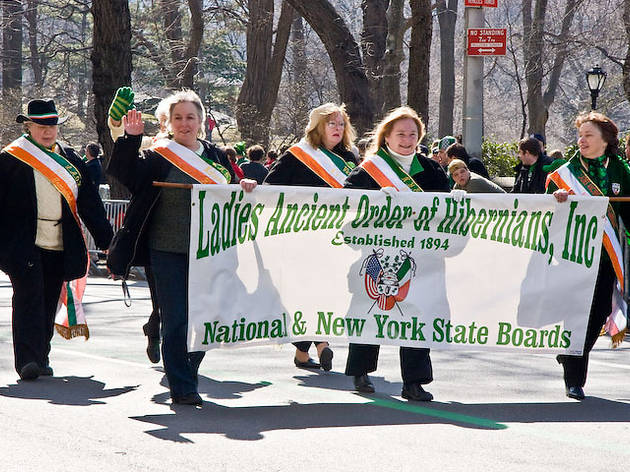 26/38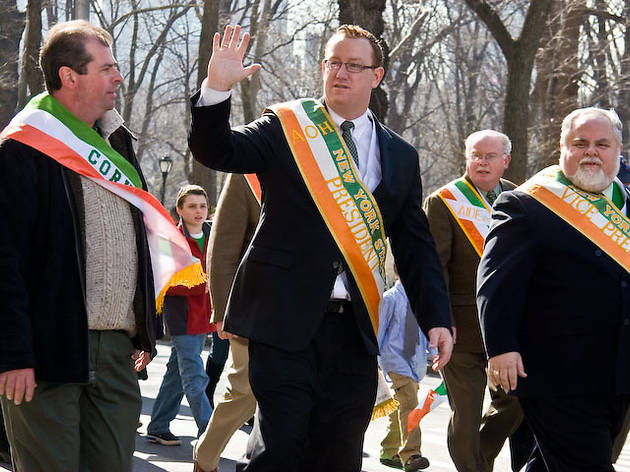 27/38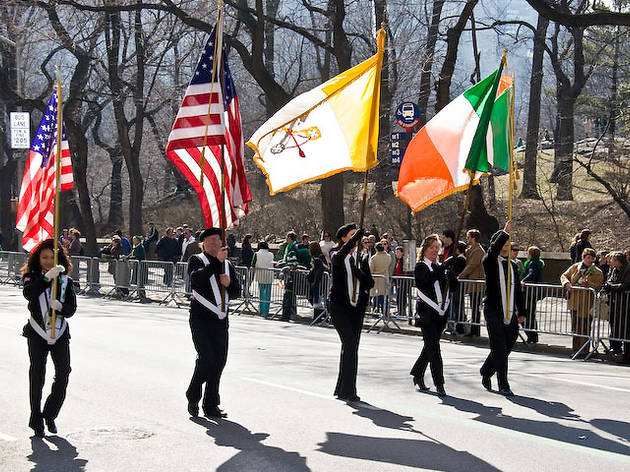 28/38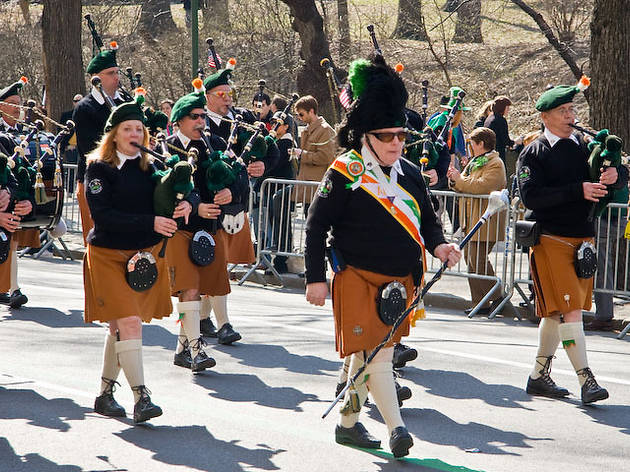 29/38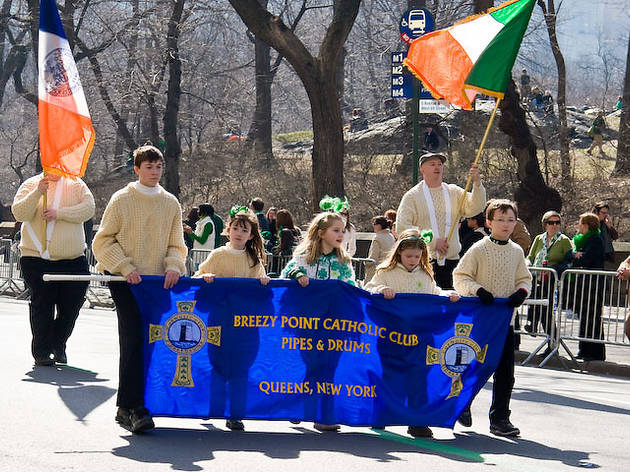 30/38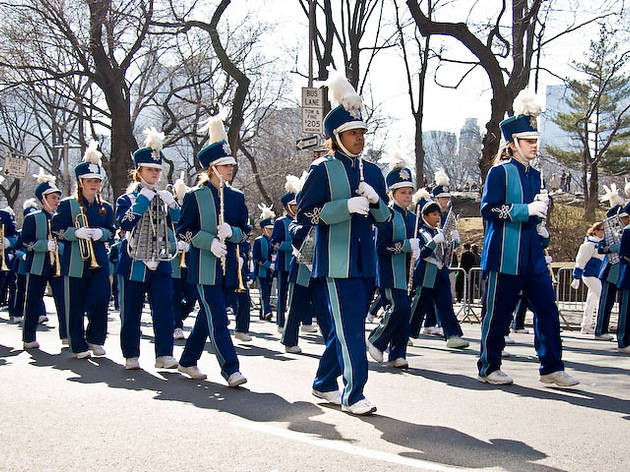 31/38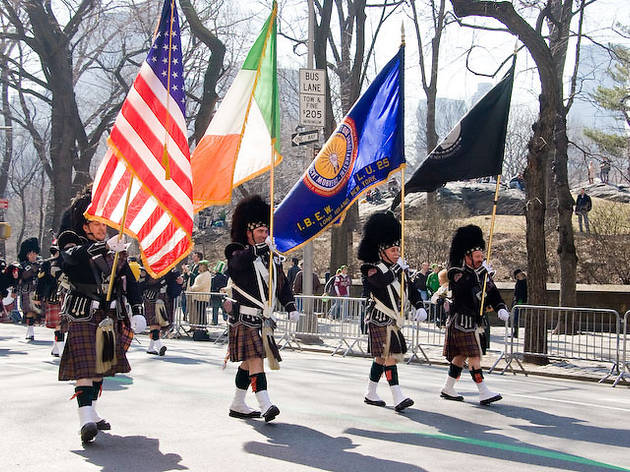 32/38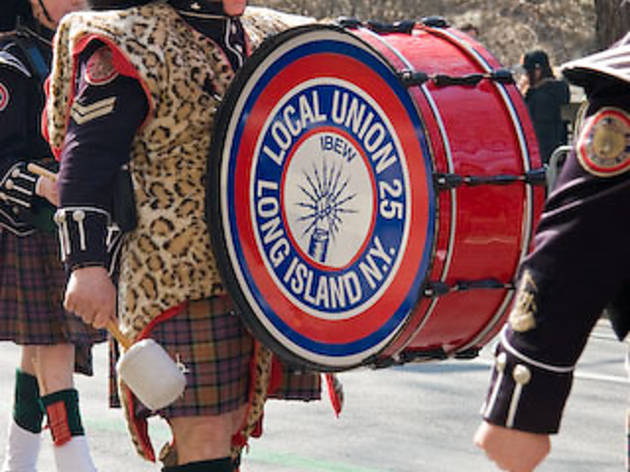 33/38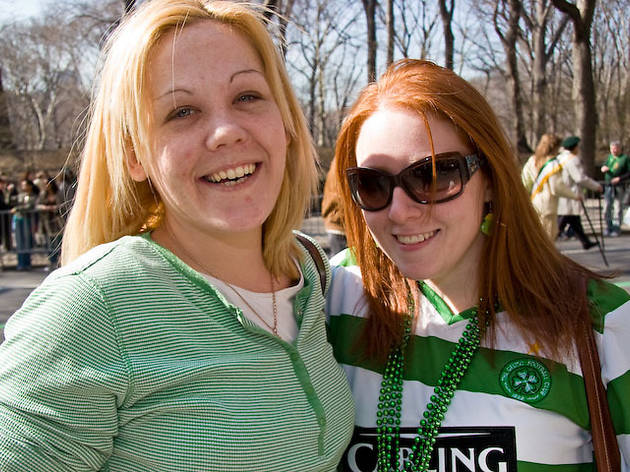 34/38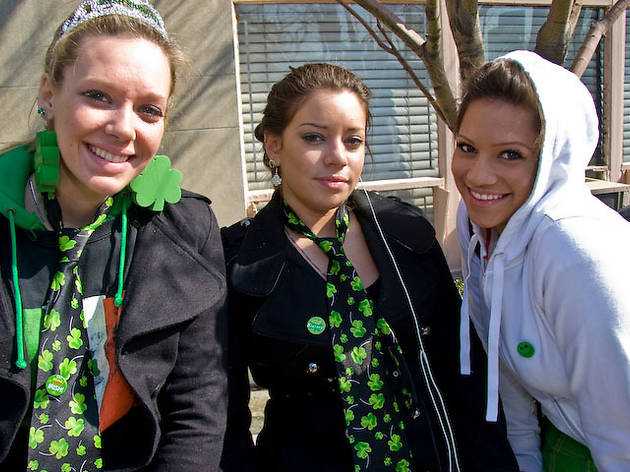 35/38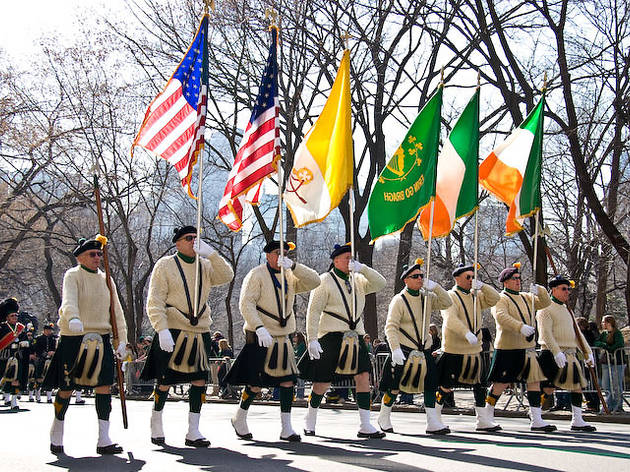 36/38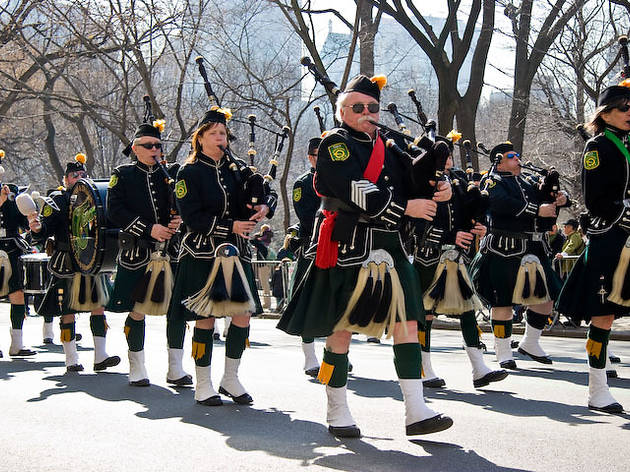 37/38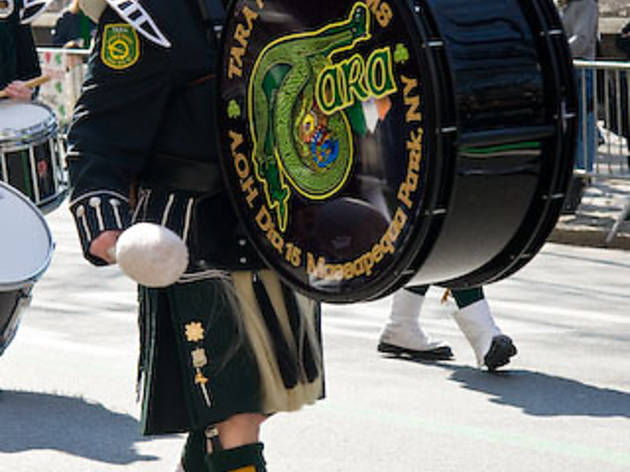 38/38
Do something
The main New York City St. Paddy's Day event since 1762, NYC's Saint Patrick's Day Parade is the biggest in the world, with approximately 250,000 marchers entertaining close to 2 million spectators along Fifth Avenue. But don't expect all the glitz, glamour and product placement of the Macy's Thanksgiving Day Parade; this "pure" parade is marchers only. With Police Commissioner Raymond Kelly serving as this year's grand marshal, it's likely to be a shenanigans-free zone, too. FREEFifth Ave from 44th St to 86th St (718-231-4400, nyc-st-patrick-day-parade.org). Wed 17 11am--5pm.
RECOMMENDED: See the full St. Patrick's Day in NYC guide
If you like your crowds large, your bar tabs small and your excursions never-ending, the toughest decision you'll have to make regarding the 12th annual St. Patrick's Day Pub Crawl is whether to abuse your liver for one or all three days. Last year's crew of crawlers (appropriately) set a Guinness World Record for biggest pub crawl, with 5,142 tipplers in tow. One-buck Bud and Bud Light drafts, $2 Bud and Bud Light bottles, $3 well drinks and $4 Jameson shots at various participating East Side venues will keep the green-clad masses coming back for more. You can start boozing whenever, but you have to stop by the registration locations assigned to each day first. 646-450-PUBS, visit saintpattys.com/pubs for a list of bars, start times and meeting locations. Fri 12, Sat 13, Wed 17. Single-day pass $20, three-day pass $30.
Any Irish lad or lass knows that a patron saint deserves a weeklong party. Financial District mainstay Ulysses' Folk House is a true Irishman's pub, with six nights of food, fun and folk planned in advance of the holiday, including a concert by U2 cover band 2U on Saturday 13 (10:30pm) and a $20 Cobblestone Brunch—with unlimited food and a complimentary Bloody Mary, mimosa or Guinness—on Sunday 14. But the real carousing happens on Wednesday 17, when Ulysses' rolls out the green carpet (sod, to be precise) and closes down Stone Street to create a true Irish experience, starting with a free "The Starch Before the March" Irish breakfast (8:30--10am). The Jameson girls will get into the spirit, too, doling out $5 shots from 1pm to 3pm. Live music begins at 6pm, featuring Brooklyn's Canny Brothers Band. FREE95 Pearl St between Coenties Alley and Hanover Sq (212-482-0400, ulyssesbarnyc.com). Fri 12--Wed 17.
As the name indicates, many of the key details of the Top Secret St. Patrick's Day Party—including its whereabouts—will be unknown until the 17th (and only then if you purchased a ticket in advance). What we do know is that the event will take place on the Upper East Side, with more than 400 of your (about-to-be) closest friends in attendance, and that the beer ($5--$8) will be flowing while a lineup of DJs spin the latest house, dance and Top 40 music. You'll meet your hostess—"There will be several beautiful young ladies with bright red bandannas on their arms holding a clipboard and walkie-talkie," says organizer Dan Gargano—on the southwest corner of First Avenue and 74th Street. You should wear as much green as possible, natch. Tell her the password and she'll bring you to the venue, which is less than a block away. No secret handshakes or Gaelic required. 862-222-6292, topsecretstpatricksday.com. Wed 17 at 8pm, $20--$25.
Learn something
Travel back in time Bill and Ted style as Irish "servant" Bridget Murphy leads you along the back stairs of the Merchant's House Museum, the city's only preserved mid-19th-century family home. Built in 1832 and featuring many of the original furnishings, this guided tour of the red-brick and white-marble row house will include a sweep through the normally off-limits servants' quarters, and conclude with a taste of old New York by way of some gratis alcoholic green-tea punch and St. Patrick's Day cookies. Live actors will draw you further into the illusion by re-creating conversations that might have occurred between the servants and residents as you walk through the house. 29 E 4th St between Bowery and Lafayette St (212-777-1089, merchantshouse.org). Wed 176:30--8:30pm, tours begin every 15 minutes; $10--$25.
You've heard of Little Italy, but what about Little Ireland? Go green a little early with the Big Onion's special St. Patrick's Weekend Irish New York event: It's a two-hour walking trek around lower Manhattan, the area where most of the city's Irish-American population lived in the 19th century. Destinations include Old St. Patrick's Cathedral, 42nd governor of New York (and 1928 presidential candidate) Al Smith's boyhood home and the former Five Points slum made famous in Martin Scorsese's Gangs of New York. Meet at St. Paul's Chapel, Broadway between Fulton and Vesey Sts (212-439-1090, bigonion.com). Sat 13 11am--1pm, $12--$15.
Samuel Merritt, New York's first Cicerone-certified beer sommelier and the founder of suds consulting firm Civilization of Beer, traces the history of everyone's favorite carbonated beverage in a "History of Beer and Tasting" class, the "tasting" part courtesy of Brooklyn Brewery. Mount Vernon Hotel Museum & Garden, 421 E 61st St between First and York Aves (212-838-6878, mvhm.org). Fri 12 at 6:30pm, $30--$35.
Forget your fruits and vegetables: "Guinness Is Good for You!" At least it is according to this class at the Institute of Culinary Education. Spend two hours there, uncovering the complexities of the world's most famous stout—from the history of the Guinness brewery to how its popularity spread—with the very busy Samuel Merritt. Tasting is, of course, part of the fun—you'll imbibe two stout cocktails in addition to a variety of the dark stuff, straight up. 50 W 23rd St between Fifth and Sixth Aves (800-522-4610, iceculinary.com). Wed 17 7--9pm, $65.
Need something with a little more bite? Try "Irish Whiskey!," the drink of the day at Chelsea Wine Vault. Not for the shot seeker, this 90-minute class is all about smelling, swishing and all-around savoring a variety of traditional Irish whiskey (which comes from the Gaelic term for "water of life"). You'll sample seven of the store's favorite spirits, including the only 100 percent copper-pot whiskey still produced in Ireland (Redbreast 12-Year-Old). Light food pairings—including Irish Soda Bread—will accompany each "course," and students who want to earn extra credit can take their favorite bottle home with them for 10 percent off. 75 Ninth Ave at 16th St (212-462-4244, chelseawinevault.com). Tue 16 6:30--8pm, $60.
See something
If the Chieftains playing the Town Hall(123 W 43rd St between Broadway and Sixth Ave; the-townhall-nyc.org; Wed 17 at 7:30pm, $50--$75) are too mainstream for you, and Riverdance at Radio City Music Hall(1260 Sixth Ave at 50th St; radiocity.com; Mar 17--21 at 2, 8pm; $39.50--$129.50) is too, well, Riverdance for you, Paddy Reilly's Music Bar offers an authentic alternative. The world's first all-draft Guinness bar ($7 for a perfectly poured 20-ounce glass) lives up to its name with live music from noon until 2am from Irish rebel band Erin Og and Celtic roots rockers Intinerants. 519 Second Ave at 29th St (212-686-1210). Wed 17 12pm--2am, $10.
Irish Eyes are Laughing at comedy club Comix, as Sean Donnelly welcomes some of the city's best comedians (not including Conan) to share a quick set and some of their most embarrassing moments. Andrew Maxwell (The Panel) and Patrice ONeal (The Office) are on the bill, and Magners Irish Cider ($4) and Irish whiskey shots ($5) are on the menu. 353 W 14th St between Eighth and Ninth Aves (212-524-2500, comixny.com). Wed 17 at 7:30pm, $15.
Eat something
Corned beef gets loco at Irish-Mexican fusion restaurant Murphy & Gonzalez, which goes green with its beer ($3.50 from 4 to 8pm) and its margaritas ($8 from 4 to 8pm) on Wednesday 17. Their St. Paddy's Day meat comes with a helping of cabbage ($16), in the form of a sandwich ($10) or even in a chimichanga ($9). Keep the good times rolling at home with a full loaf of Irish Soda Bread for takeout ($8; must order ahead). 21 Waverly Pl at Greene St (212-529-1500, murphy-gonzalez.com)
The bar at Chelsea's old-world-Irish-inspired Moran's has purportedly been hosting St. Patrick's Day revelers for decades. Who are you to break tradition? Fine dining meets traditional Irish grub with a $60 prix-fixe dinner that includes an appetizer (fresh potato and leek soup or baby spinach salad), entre (corned beef and cabbage, filet mignon or grilled salmon), dessert and tea or coffee. Tommy Dunn and Jan Lynch will top it off with some musical flavor, performing new and old Irish tunes. 146 Tenth Ave between 18th and 19th Sts (212-627-3030, moranschelsea.com). Wed 17, seatings begin at 5pm.
With all the mobile dessert trucks already tooling around town, here's one new way to gain a quick following—booze-infused treats. Tired of the same old fillings, CupcakeStop baker Heather Warren is getting into the holiday spirit with a batch of alcoholic cupcake flavors, including Irish Soda Bread, Drunken Raisin, Stout, Bailey's Cheesecake and Irish Coffee. To make the perfect pit stop between breakfast and beer, it's best to check the website to see where this constantly-moving cupcakemobile is parked. On St. Paddy's Day, you can find it at the corner of Fifth Avenue and 23rd Street (9--5pm, or until everything's gone). Stock up for a long day, and night, ahead. 718-702-2825, cupcakestop.com. $1.50--$3.50 each, a dozen $15--$40. Call and mention TONY when ordering a dozen before St. Patrick's Day and CupcakeStop will make it a drunken baker's dozen, with an extra free alcoholic cupcake of your choice.
Want more options? Click here for more recommended events on Wednesday
RECOMMENDED: A guide to St. Patrick's Day in NYC