The beach-vacation staycation: Take an NYC beach-cation
Pack a beach umbrella for these beach vacation staycations and enjoy classic sandy spots and boardwalks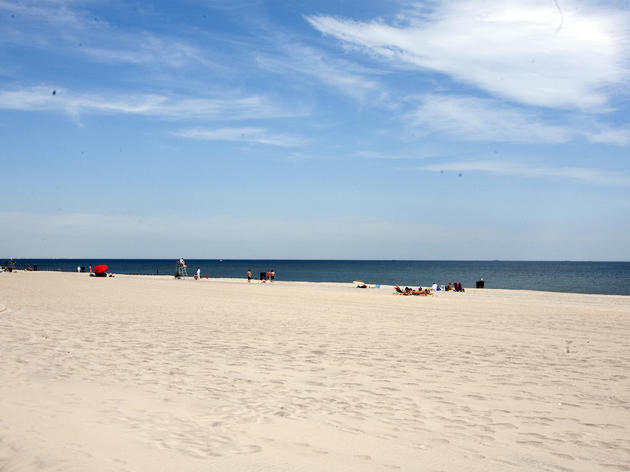 New York provides plenty of options for a beach-vacation staycation. Lay your towel on the sand and sunbathe in Coney Island, or seek refuge from the crowds in Jamaica Bay. We, however, are packing our s'mores for the free beach campfires in Jacob Riis Park this summer.

RECOMMENDED: Full list of staycation ideas
One of the charms of this Rockaway bathing beach, situated in Gateway National Recreation Area, is its Art Deco bathhouse, which was built in 1932 and resembles a steamship. Beachgoers can also enjoy a stroll on the boardwalk, indulge in classic American summer treats like hamburgers and hot dogs, and play some miniature golf at the Jacob Riis Pitch and Putt Par 3 Golf Course ($14). Or walk the hiking trails and visit the fishing area in nearby Fort Tilden. Grab a group of friends, a guitar and some marshmallows for free beach campfires. Travel: New York Beach Ferry (newyorkbeachferry.com) summer service from Pier 11 and South and Wall Sts to Riis Landing; round trip $30.
Read more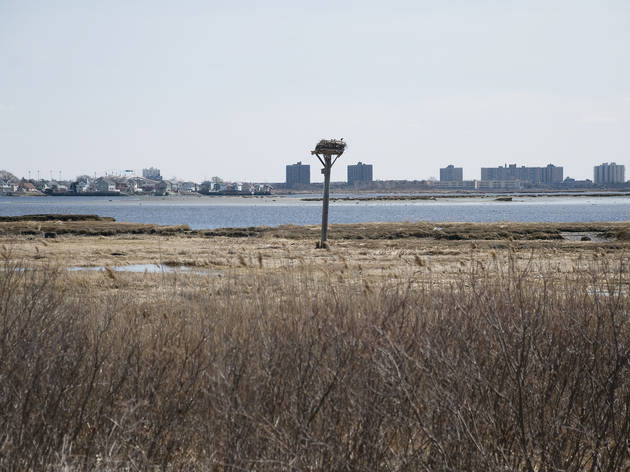 Bird-watch at Jamaica Bay Wildlife Refuge and camp at Floyd Bennett Field
Despite accommodating more than 325 species of birds, 22 kinds of butterflies, and an array of reptiles, amphibians, small mammals and wildflowers, the Jamaica Bay Wildlife Refuge nature sanctuary is still an under-the-radar destination—all the more reason for you to visit this summer. Free naturalist-guided tours take visitors along the waterfront to look for shorebirds; avian enthusiasts also gather for the annual Shorebird Festival (Aug 23), a series of bird-watching programs, ranger talks and afternoon hikes. If you're seeking an overnight getaway, pitch a tent (site rentals are $20 per night) in one of 40 campsites at nearby Floyd Bennett Field. The visitors' center, formerly an airport terminal, was restored to resemble the original 1930s structure, a destination for flyers such as Amelia Earhart. The center now houses 13 historic aircraft for public viewing.
This quintessential New York summer hangout offers three miles of sandy beaches and an amusement park packed with dozens of rides, games and concession stands. Riegelmann Boardwalk is a throwback to Coney Island's heyday; you'll pass snack options including Nathan's Famous hot dogs. If you'd rather keep moving instead of lying on the beach, challenge your friends at one of the free volleyball, handball and basketball courts.
Read more