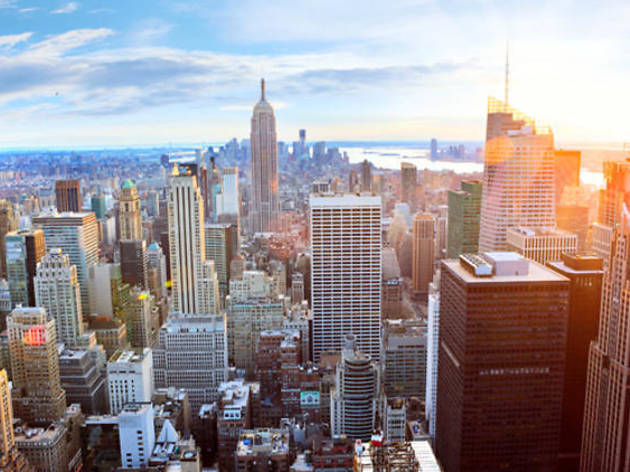 Why we've changed our logo to Time In — for now
We want to make this change temporarily to reflect New York's ongoing status with coronavirus
Hello New York,
With all restaurants, bars, clubs and theaters in New York closing, it's clear: Serious precautions need to be taken to halt the spread of coronavirus.
We've changed our logo temporarily to acknowledge this new reality, but rest assured: Time Out New York will continue to help you discover the best of the city, whether it's Time Out or Time In.
If there's one thing I know for sure, it's that New Yorkers can handle anything that's thrown our way. As we enter this time of uncertainty, with a sense that the city as a whole is being put on pause, there's no doubt in my mind that we'll get through this together.
The city's open-hearted, can-do spirit is what we celebrate every day here at Time Out New York, and it's something we'll continue to do over the next few unprecedented weeks. We know that many small, independent businesses we love will be hurting during this time, so we'll be sharing innovative ways to support them. For those who will be spending more time than usual in their apartments, we'll also be giving you guides to some fun things to do at home, from the most uplifting movies currently available over streaming services to the best takeout and delivery services in the city.
Most important of all: Whether you're spending your time out or time in this month, be sure to stay healthy and be safe.
Take care,
Will Gleason
Editor of Time Out New York
The latest cancelations and closures due to coronavirus in NYC