Lucy is a freelance writer at Time Out London. Follow her on Twitter @luclovell.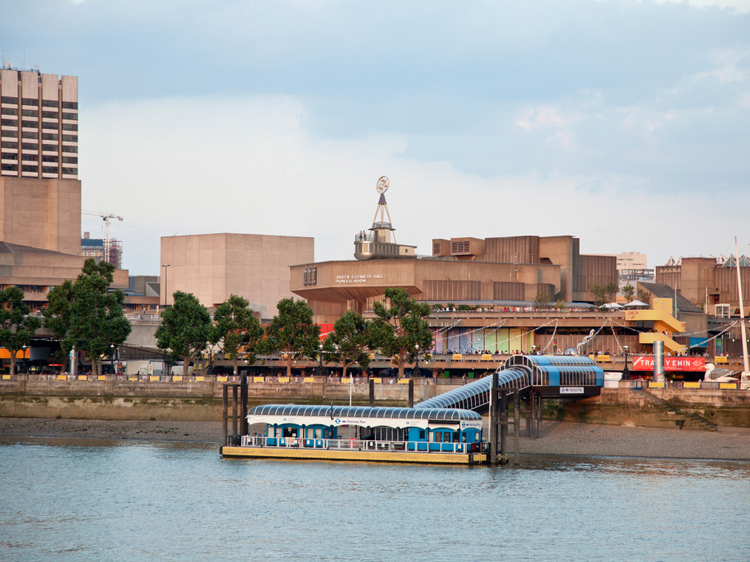 Southbank Centre
Like a crowd-pleasing superhero, it's Southbank Centre to the rescue when you need something to do in London and you're out of ideas. An astounding programme of cultural events – from visual art and music to literature workshops and performance – views over the Thames, and slap bang in the centre of London - no wonder it's so many people's trump card. The lively arts and entertainment centre is the UK's largest, putting on over 5,000 events a year. Expect a well-curated line-up that straddles world-class artists, niche poetry, music festivals and everything inbetween. The London Literature Festival, for example, brings together the greatest literary minds for 11 days of talks, readings, poetry and performance. Meanwhile the annual WOW - Women of the World festival sees a killer line-up that champions everything good and great going on in the world of women. Events take place in multiple venues perfectly poised on the bank of the Thames. The Grade I listed Royal Festival Hall is at the heart of the complex, where you'll find - among many other things - a 2,700 seater auditorium and the National Poetry Library. The neighbouring Hayward Gallery is a stunning piece of brutalist architecture, and plays host to a range of inspiring and adventurous artists. And it's not just culture vultures that flock here, food fans circle the food market for their weekly helping of inspired street food, booze, coffee and artisan produce. The Southbank Centre restaurants are incredibly popular to Icon Outlet
Aside from its iconic silhouette, The O2 is barely recognisable from its original guise as the Millennium Dome. It's been over decade since the giant tent opened on the Greenwich peninsula, and they've not been shy of a few makeovers to reinvent themselves into a buzzing entertainment, music and arts venue. Most recently, The O2 added yet another string to its bow with a discount shopping centre. Launched in October 2018, ICON Outlet houses more than eighty stores along a polished indoor avenue. Think high-brow high street brands like Levi's, Phase Eight, Hobbs and Jack Wills, as well as a range of restaurants, cafes and bars to rest your weary feet. Go full diva and shop 'hands free' for an extra £12, or get your shopping sent straight to your door with their home delivery service.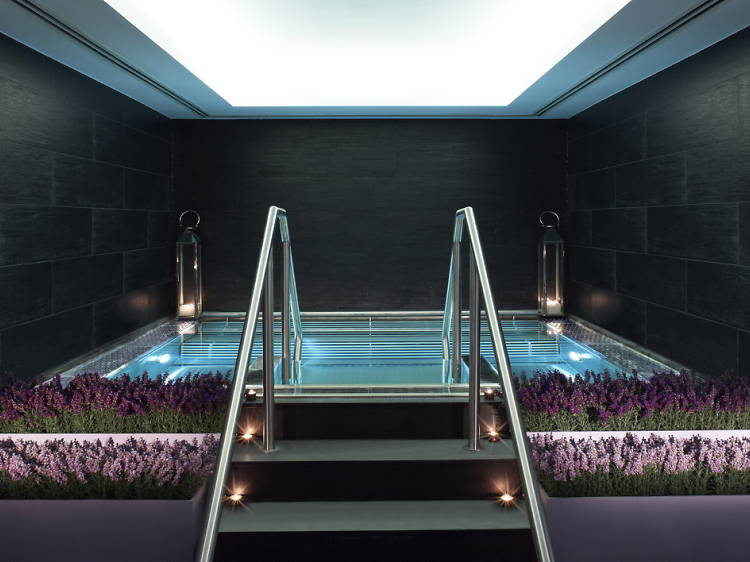 Chuan Body+Soul Spa
A day on Oxford Street might be brilliant for shopping, but with around half a million visitors milling around every day, it's hardly good for the soul. Luckily, tucked away on a quiet-ish street nearby is the calming haven of Chuan Body + Soul – a luxurious subterranean spa perfectly positioned as an alternative to the mayhem on the streets above. The retreat is part of the stunning Langham hotel, with a separate entrance on Cavendish Place for day visitors. Inside, it's a cosy haven of remedies and relaxation, underpinned by traditional Chinese medicine of the five elements: wood, fire, earth, metal and water. There's a small but well-curated selection of treatments available – but go for a signature Chuan session (from £90) to get a taste of the Chinese medicine influence. The Chuan Harmony massage starts with a quick but thorough questionnaire about your current hang-ups and personality traits (don't worry, there's nothing too probing) to determine which element needs rebalancing. The therapist will then use the unique blend of oils assigned to that element and hone in on the associated areas of your body that need loosening up. Rebalancing earth, for example, requires uplifting eucalyptus oil combined with a heavenly facial massage. During the hour-long treatment, the therapist gets to work on every part of your body, pushing pressure points, smoothing out any knots and generally working their soothing magic. It will almost certainly send you off into a sleepy state o