The best bar snacks in Sydney
The best bars for setting down and snacking up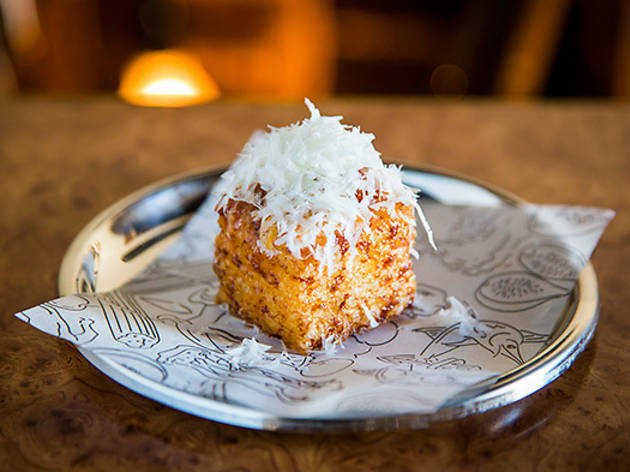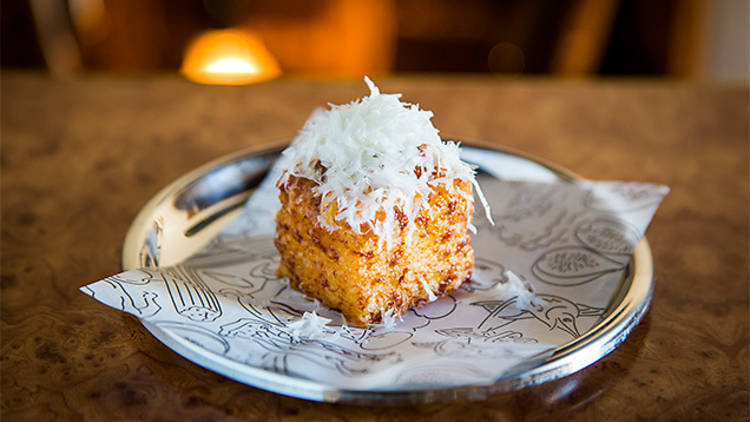 As the line between restaurant and bar becomes increasingly blurry, it's now possible to make a whole meal out of the excellent bar snacks flying over the counter at our favourite haunts. These are the places we head when we're not sure if drinks is going to turn into dinner, but we want to keep our options open.
10 William Street is a good time. But now, with the addition of some serious talent in the kitchen, it's an excellent time. Come for the fiano, stayed for the dadinho.
Read more
Nick Hildebrandt and Brent Savage are out to impress at their new CBD location, whether you're here for the no-punches-pulled tasting menu or have just dropped by for a sandwich.
Read more
The deli downstairs is where it's at. Here you can pull up a stool to the bar, order a tin of fancy sardines, a tinner Martini and some next level small goods.
Read more
You're probably here for a bit of pre- or-post-dinner drinking, and by golly is this is an exciting place to be doing your throwing back. Especially with a plate of cured meats.
Read more
The promise of bar snacks from a crazy good Japanese kitchen only sweetens the deal at this cocktail lounge. Chase Kojima, might have started out as a kid in his father's Japanese restaurant in California, but in Sydney he is the mack daddy of modern Japanese fare.
Read more