The best toasties in Sydney
The bars and restaurants doing toasted sandwiches right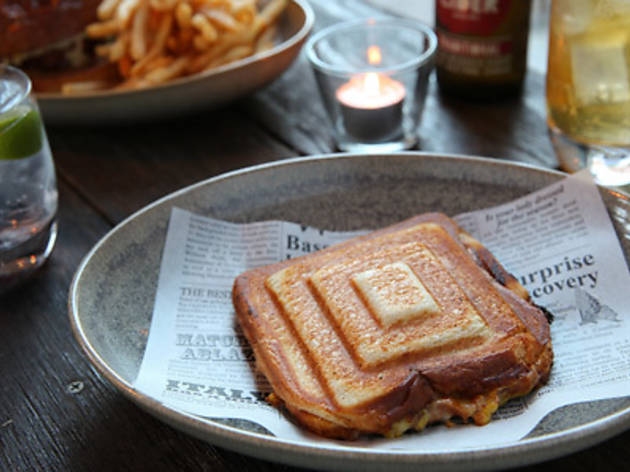 Two slices of bread, cheese and butter are the building blocks of the most comforting snack of all time, the toasted sandwich. From there you can stick to the classics – baked beans, tinned spaghetti, savoury mince, or the infallible combination of ham and tomato with cheese – or get crazy and wild with the fillings. There's basically nothing that doesn't taste good inside a hot pocket with cheese. If you're craving the simple pleasures of a jaffle, these are our favourite places to get them.
Want more snacks? How about the best Chinese dumpling restaurants, the best ramens in Sydney or the 50 best cheap eats for your dinner hit-list.
Keep the good times rolling
Not only is the Inner West home to many of the eccentric, creative and proudly rainbow tribes of Sydney, it's also where you'll find some of the best small bar action. Tiny little haunts slinging great drinks and keeping the vibes lively and local. If you don't have one already, your home-away-from-home is probably on this list.
Read more