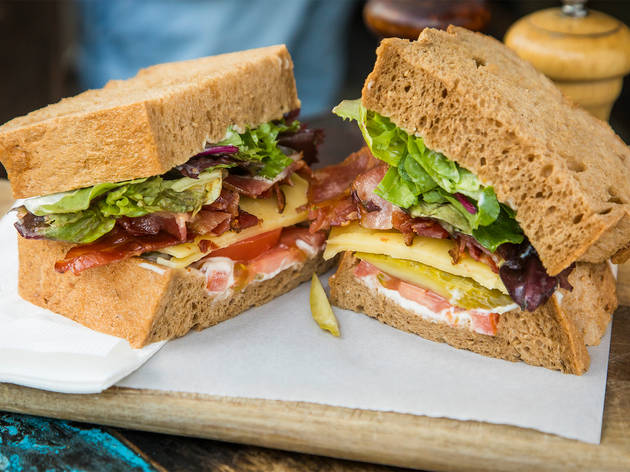 The best sandwiches in Sydney
Sandwiches, sarnies, sandos, sambos, sangas – whatever you want to call them – this is a guide to the best of the bunch in Sydney.
Sandwiches? Well, they're the best thing to come out of slicing bread. The criteria is pretty simple: very good things in between two very good slices of well-sliced bread. No burgers, bagels, buns or scrolls. No half-hearted strings of romaine here, no siree. We also bypassed toasties (because that's a whole other list) and bánh mì (they're a league of their own). Here are the 12 best sandwiches (nothing more, nothing less) in Sydney.
Want more cheap eats? We've picked out 45 snacks around the city under $10.
The best sandwiches in Sydney
Go on, get outside
There's a certain je ne sais quoi about sipping a drink in the breeze of a long, summer evening, or taking your first bite of dinner knowing you're free from the curse of unflattering overhead lighting. Here's where to go.
Taste the world
Sandwiches are having a moment right now, and it's not hard to see why. To pay homage to the ancient art of cramming our favorite ingredients between two slices of bread, we're shining a spotlight on the world's 25 best, most sensational sandwiches right now. If these stackers could talk, they'd tell stories of resilience, survival and boundless innovation. Check them out here.