Time Out Bar Awards 2019: recap
Big cheers for Sydney's best bars for 2019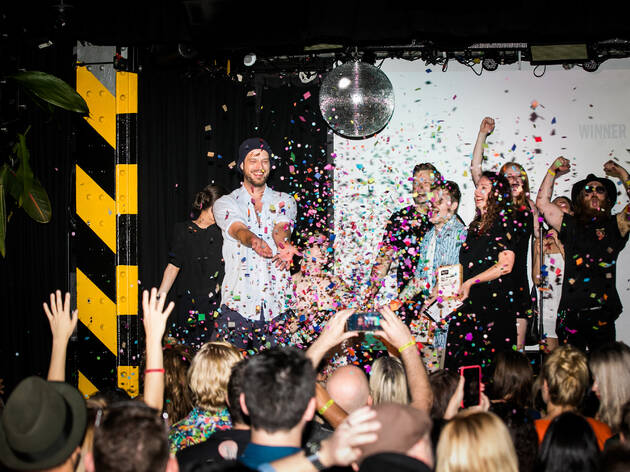 1/7
Photograph: Anna Kucera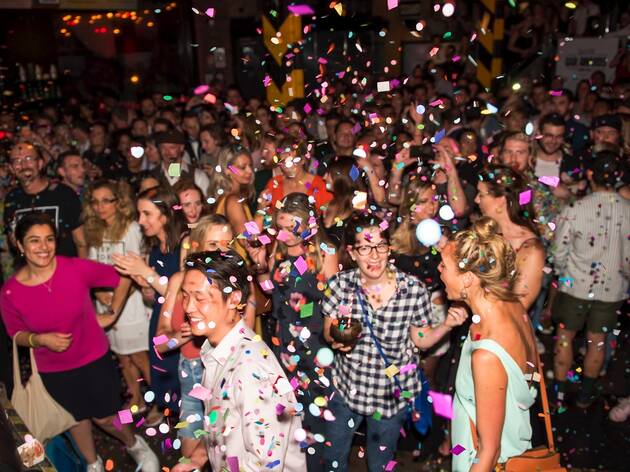 2/7
Photograph: Cassandra Hannagan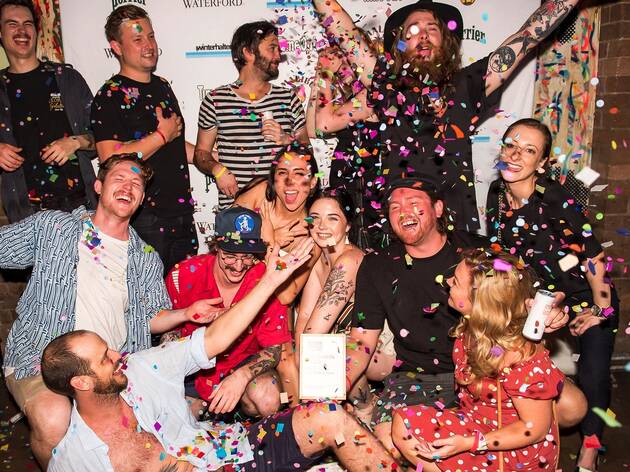 3/7
Photograph: Cassandra Hannagan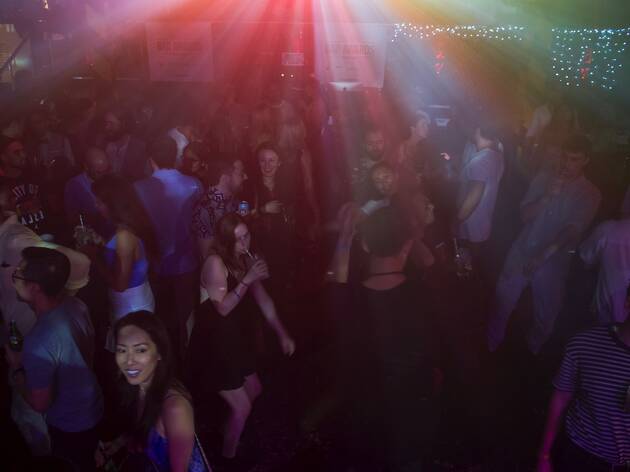 4/7
Photograph: Cassandra Hannagan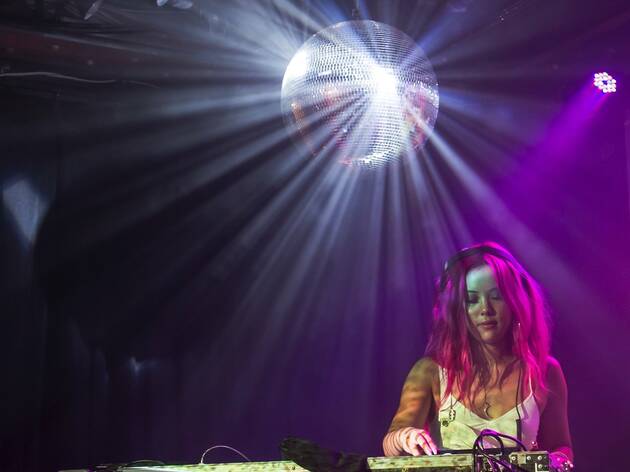 5/7
Photograph: Cassandra Hannagan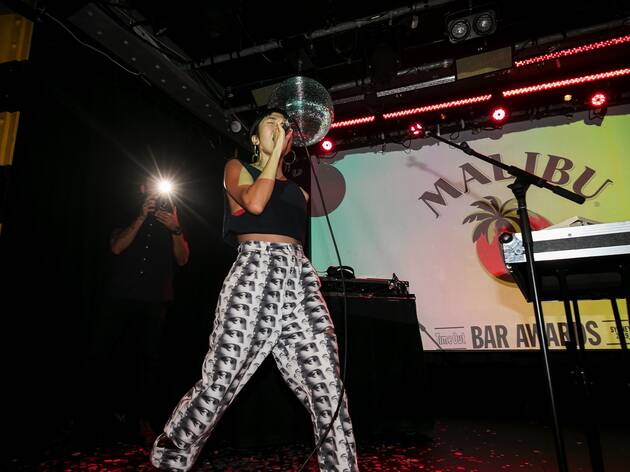 6/7
Photograph: Anna Kucera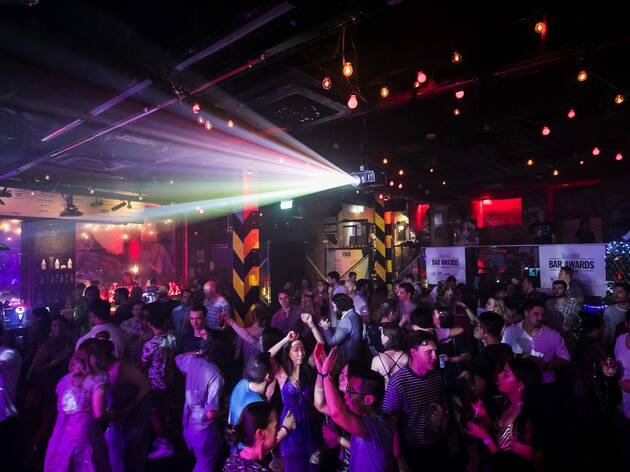 7/7
Photograph: Anna Kucera
Five hundred party-ready people packed into Oxford Art Factory on a Sunday afternoon to toast the best in the hospitality business.

Hosted by the the Chaser's own Julian Morrow, the event saw 11 awards given out across a range of categories. Guests were treated to delicious drinks, great food, sweet tunes from DJ Mowgli May, a live set from Rainbow Chan, plus a copy of the new Time Out Bar Awards issue to take home at the end of the night. Attendees were also in the running to take home their very own crystal glassware from Waterford simply by taking a snap with the Mobsta crew in the Waterford area.
The snack game was strong thanks to the fried-chicken kings at Butter. People were sipping on free-flowing Kahlua Espresso Martinis on tap, Malibu Piña Coladas, Altos Tequila cocktails, beers, and a bespoke cocktail from Perrier. As if that wasn't enough they also got to sample Riot Wines' wine in a can from McLaren Vale, Mismatch Brewing Co beers, and ciders from Hills Cider Co.
So who emerged victorious in the 2019 Time Out Bar Awards?

Fresh-faced CBD cocktail bar Old Mate's Place was named Bar of the Year, in addition to taking home the gong for Best New Bar, because there's not much Sydneysiders like more than a rooftop for summer drinking.
The Best Cocktail Bar award went to Bulletin Place, a venue with so much creative prowess the menu changes daily – that's a lot of cocktail recipes over six years of service. Bulletin Place manager Evan Stroeve went home with the Bartender of the Year gong for his delicious creations, superlative service and drive to reach the highest ranks of Sydney's bartending elite.
For wine service that goes above and beyond, Wyno was the champion of the Best Wine Bar award, thanks to their rare combination of tailored guidance for both neophytes and adventurous wine lovers, ace eats and adjacent wine shop for repeat performances at home.
And in 2018 Sydney showed us that our thirst for craft beer was far from quenched, so the award for Best Beer Bar went to Odd Culture, where their inclusive attitude sees the wildest sour ales in the world sit happily beside a classic lager if you want "just a beer, thanks".
Turns out the people of Sydney just want some purple-neon, fern-loving, cocktail fun in their lives, and so the reader-voted People's Choice Award for 2019 went to Redfern Surf Club, where you can get a can of Passiona spiked with vodka and Japanese-Tex-Mex fusion snacks.
The Best Bar Team award went to the ringmasters of the perpetual party circus that is Ramblin' Rascal Tavern, while the award for Best Bar Food went home with Darlinghurst's beloved backstreets wine bar, Love Tilly Devine, who have installed Michael West into the tiny kitchen with big results on every flavour front.
Hot Talent Award, nominated by an industry panel, was given to Sarah Mycock of PS40, who fought hard to get behind the bar and now that she's there is quickly recruiting more regulars to her fan club.
Grandma's Bar in the CBD was one of the city's first small bars, and a breeding ground for heavy hitters in today's bar scene. We have the Time Out Legend Award winners, James Bradey and Warren Burns, to thank for that. The Liquid and Larder guys are behind a stable of Sydney's most individual venues, from Irish whiskey dens to underground steakhouses, and we salute them for surviving and thriving over ten years of our tumultuous bar scene.
The winners of this year's Legend Award are the benchmark for what we are fighting for," said Time Out Australia MD Michael Rodrigues, drawing attention to the nine months of red tape and legal challenges that Bradey and Burns faced before they could open their bar the Wild Rover. Rodrigues urged guests to join the the Unite for the Night campaign and compare the political parties' different night-time policiesahead of the State election on March 23.
DJ Mowgli May dropped the dancefloor bangers throughout the night, and after Julian Morrow called time on the awards Rainbow Chan took to the stage for a performance of her beguiling electropop.
Guests also took home photos and gifs from FotoBox in case those memories got hazy.
Time Out thanks Malibu, Perrier, Winterhalter, Waterford and Oxford Art Factory for making these awards possible.
Every year we put our livers and sleep patterns on the line to bring you, dear reader, a comprehensive guide to the best bars in town to make sure your evenings never run dry.