Heads up! We're working hard to be accurate – but these are unusual times, so please always check before heading out.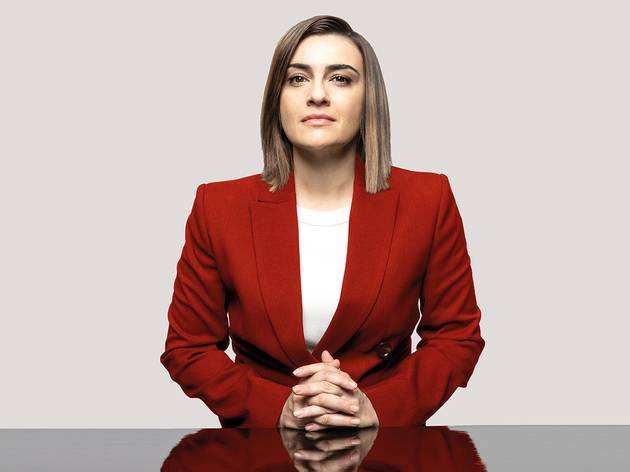 1/3
Photograph: Supplied/Griffin/Brett Boardman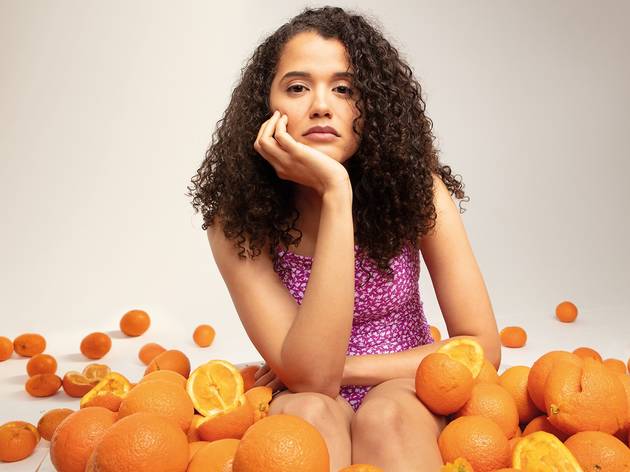 2/3
Photograph: Supplied/Griffin/Brett Boardman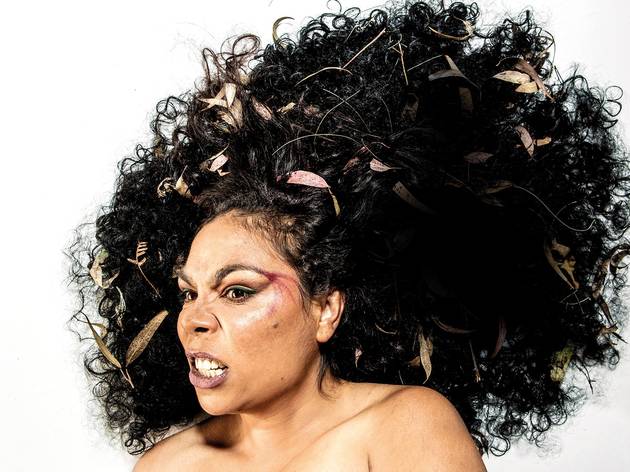 3/3
Photograph: Supplied/Griffin Theatre/Brett Boardman
Griffin Theatre is back with a brilliant program for 2021
From park cruising to beloved hypochondriacs, legal dramas to Australian Gothic, Griffin has it all
Declan Greene stepped into the new artistic director gig at Griffin Theatre Company in February last year full of beans, raring to get cracking on his 2021 program. One month later, the world as we knew it fell apart and theatres went dark. "So I think I had two minutes of feeling totally brattish, like 'Life isn't fair, why me,' and then just got to the good work of rethinking everything, working out new parameters," he says.
After all, they're used to doing things a little differently. "The stables are a perfect embodiment of that," Greene says. "They're such a kooky shape, with a tiny foyer, and the artists and performers have created extraordinary feats of imagination inside that building in the first 50 years of the space. And so now, going into the 51st year, it kinda feels like, 'Okay, we're gonna be fine'. And I feel like we've responded to it in a way that I'm super-proud of. I'm just so happy with the season."
That includes remounts of hit show Prima Facie, and Greene kicking off the year with a site-specific outdoor show in Green Park, looking at gay hook-up culture and the secret queer history of Griffin's neighbourhood Darlinghurst. "If the world falls in a fucking heap again, and we go back into four square metres social distancing, we can't actually use the stables so it's good to look at performances that can be moved elsewhere. And also there's like an online show and an outdoor show."
He'll also helm visceral drama Dogged, set on Gunaikurnai country. Associate artistic director Tessa Leong takes on Kendall Feaver's topical drama about rape culture in Australian universities, Wherever She Wanders, and Singapore-set gangster comedy Golden Blood. "Tessa is brilliant," Greene says. "We're both people who carved a career building our own DIY spaces in car parks, really learning our craft through kind of just doing. We have similar tastes in a lot of ways, but she also brings has a whole world of dramaturgical insight into the company."
Kirsty Marillier's Rodney Seaborn Playwrights Award-winning, Johannesburg-set coming-of-age debut Orange Thrower, directed by Zindzi Okenyo, is sure to wow. All this plus we finally get to see Debra Oswald's hilarious one-woman show Is There Something Wrong With That Lady? "It's such a beautiful story about her extraordinary career. We had such an extraordinary response to the cancellation, probably more so to any other show in the 2020 season, with people demanding we bring it back, which we were always going to. It's a testament to how beloved she is."
Also look out for the first two cabs off the rank in brand new artist development program Griffin Lookout. They'll present comedian Oliver Twist's remarkable life story in Jali, while Kirby Medway and Solomon Thomas will perform an entire bonkers sci-fi show using 1:8 miniatures in UFO. "We wanted to think about a way that we could create a step between the independent sector and the mainstage," Greene says. "It's slightly self-indulgent, because that idea has been absolutely essential to me getting into this role. I've been the beneficiary of initiatives like Griffin Independent MTC, neon, and STC Rough Drafts, and the fact that a lot of those programmes don't exist anymore has created a bit of a market gap there."
It's all about giving back to emerging theatre-makers. "It's not just that we're going to give you kind of like a space and say go forth. We're also going to give a budget to those artists, and a really good box office split as well as marketing and producing support to bring these two shows to the stage"
Grand old Griffin. It's damn good to have you back.
This is what's happening at Griffin in 2021
Love live performance? Check out these shows too
Sydney's theatres have welcomed back audiences and performers with open arms. Check out our pick of the best shows to catch this month.