A Time Out editor's perfect day in Sydney
We road tested the Subaru Impreza across a massive day experiencing the best of the city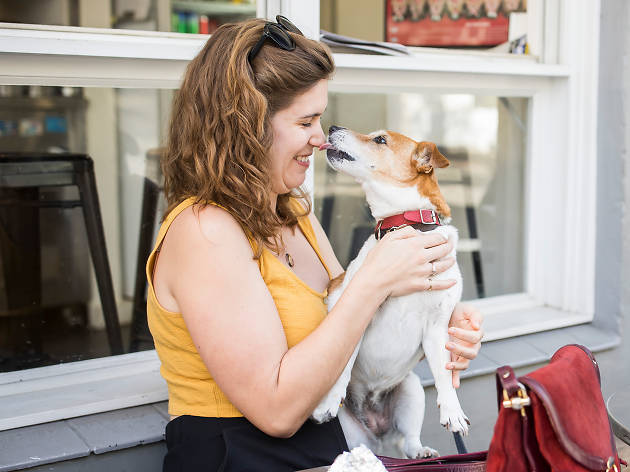 Here at Time Out, we pride ourselves on our deep understanding of the glistening harbour gem that is Sydney. We've traversed her winding (and sometimes impossible to navigate) roads to investigate every fabulous corner of this city. Across our intrepid urban adventures, we've found stunning walks, cascading waterfalls, incredible restaurants, the freshest theatre shows, and all of the 'so Sydney' bucket list activities you simply must do at least once in you life.
To give you a little peep into our day-to-day, we took a city-based road trip to fill a day with our favourite Sydney activities. Helping us get from A to B and back again was the Subaru Impreza. The All-Wheel Drive Subaru Impreza has enough leg room so you can stretch out after a hike, but is compact enough to zip through Sydney's spaghetti-bowl streets, using the in-built satellite navigation to find your way. We were never bored stuck in traffic, because Apple CarPlay® and Android Auto™ connected our phones seamlessly to the car and kept us connected to the outside world while on the go (and were chargeable using the car's multiple USB ports). And the reverse camera and Reverse Auto Braking on selected models came in handy when squeezing into tight parking spaces close to our favourite hotspots.
If you love Sydney as much as us, follow this fab itinerary for a day-long Sydney adventure road trip.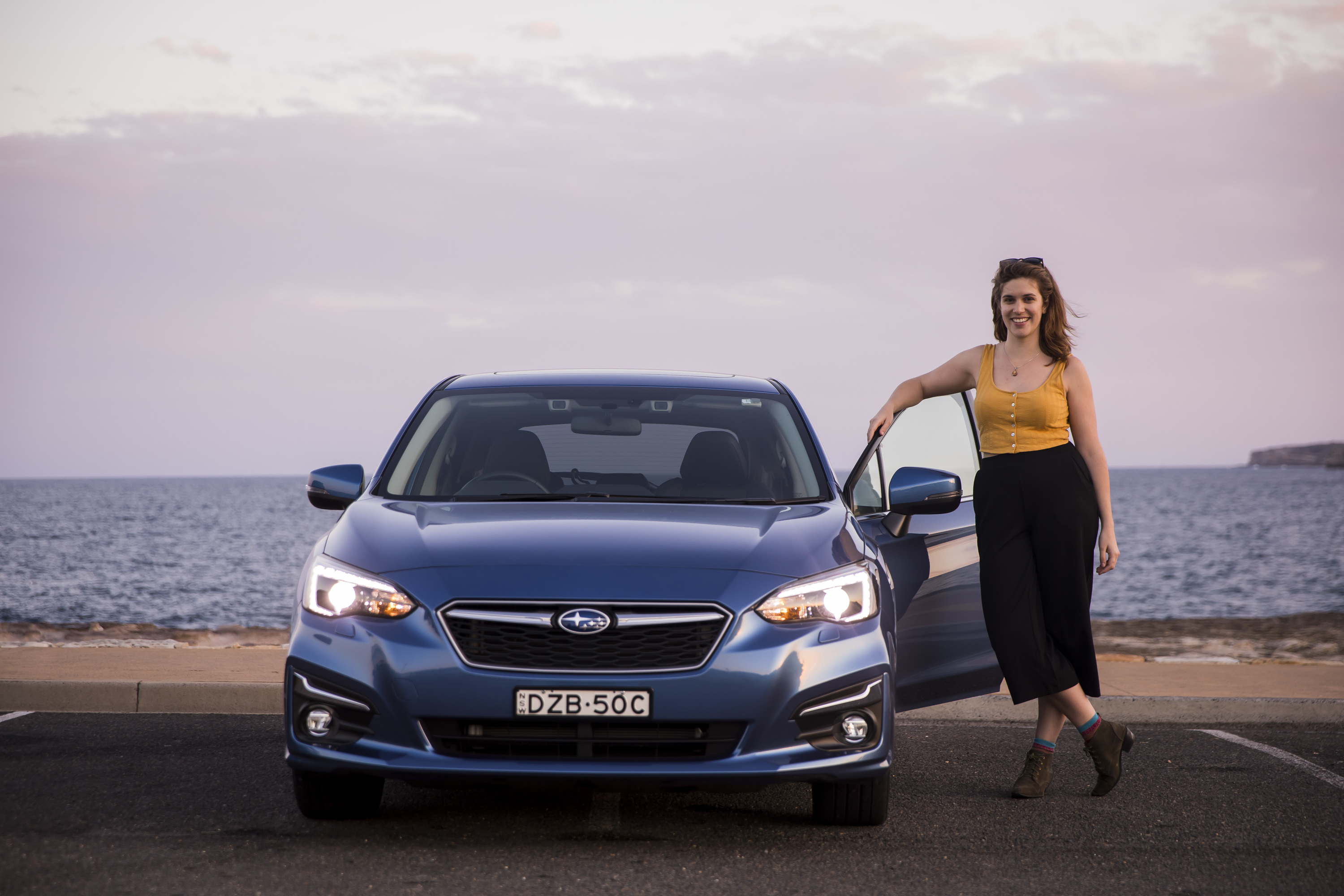 Photograph: Anna Kucera
A day in the life of a Time Out Sydney editor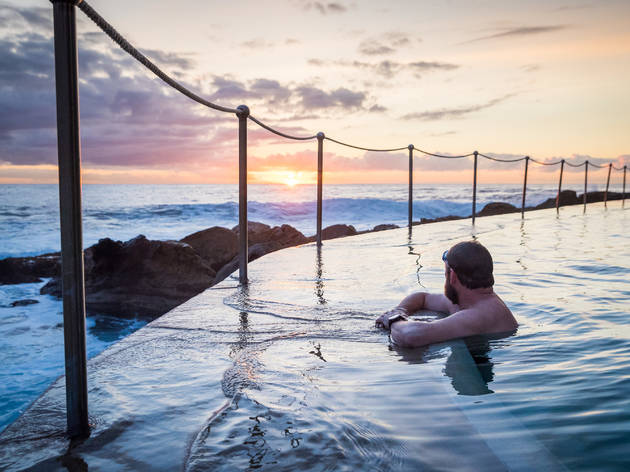 Photograph: Daniel Boud
Go for a dawn dip at Bronte Baths. While its bigger neighbour often gets all the Insta-fame, these beautiful ocean baths are very deserving of a dip too, and will often be a more secluded early ocean bathing experience. Built into the rocky cliffside, stairs lead down to a shallow-ish pool area. There's a small wooden barrier, which divides the pool up, so lap swimmers can do their thing. It's not very long, making it more suited to a leisurely few laps rather than a serious swim, but we've got a big day ahead of us, so we'll take the breather. The best part of the pools? That stunning sunrise, of course.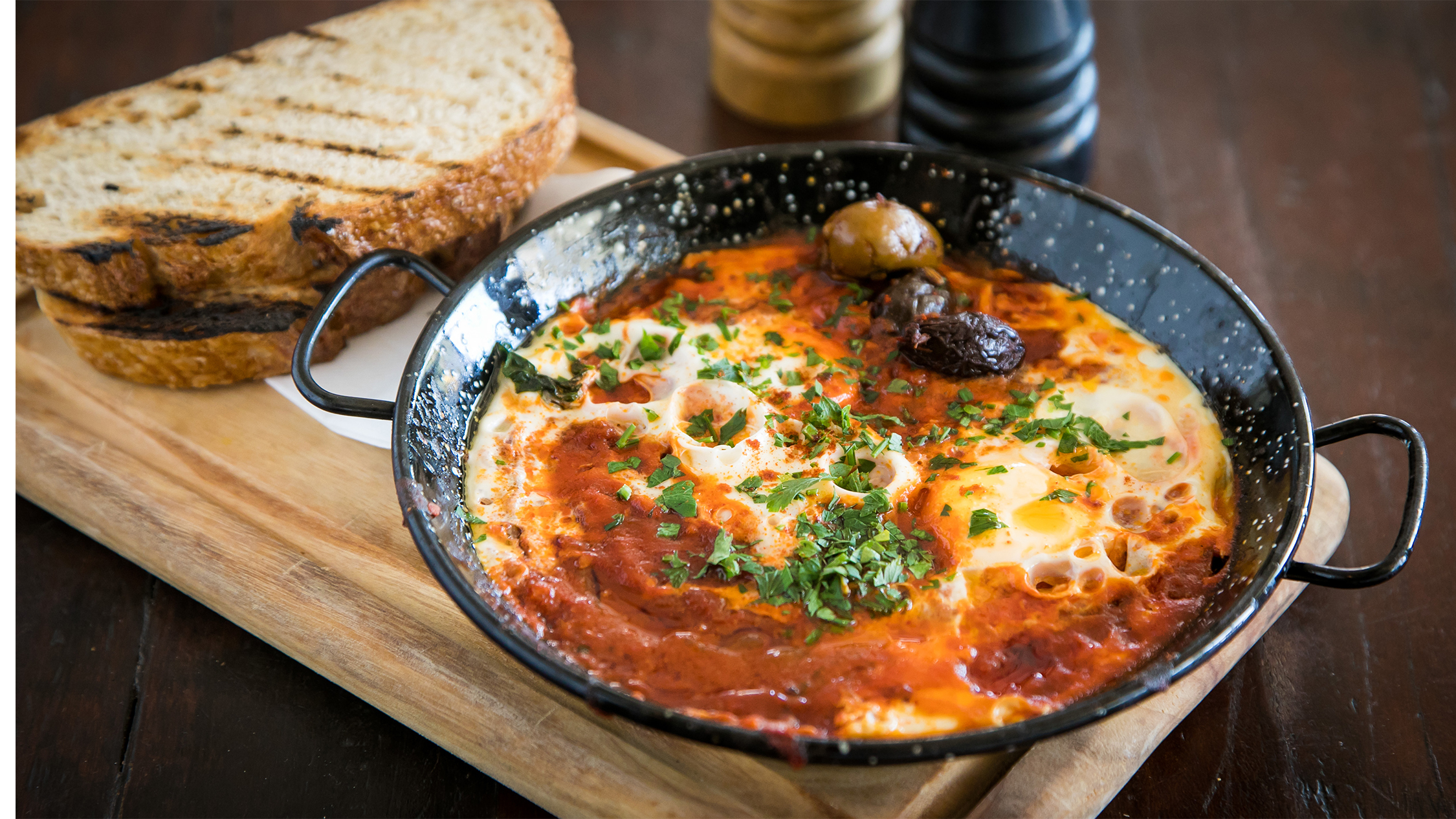 Photograph: Anna Kucera
Now, naturally, breakfast is on the agenda. Buckle up and make your way north to Shuk. This Israeli café in North Bondi is the answer to all your spicy hummus-filled dreams. They are open bright and early at 6am, dishing up skillets of their speciality, shakshuka. The garlicky spiced tomato and capsicum ragu is the happy home of gently poached eggs, with crusty sourdough finishing the plate. Throw in halloumi and chorizo for an extra kick to get you through till lunch.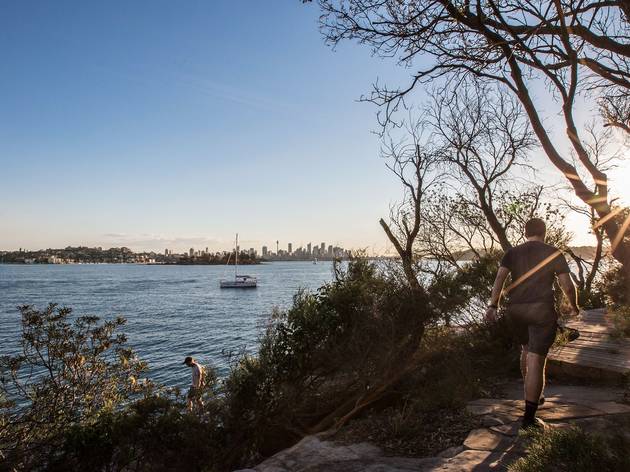 Photograph: Katje Ford
You'll be glad you loaded up, because the next adventure is the Hermitage Foreshore Walk, which is just a quick motor toward the harbour-facing side of Vaucluse. It's only a leisurely 1.8km track starting at Nielsen Park, but you've been up since dawn, so take it easy. Along the walk you'll catch views of Sydney's beloved Coathanger and Shark Island, as well as historic Strickland House, a heritage-listed Victorian Italianate mansion built in the 1850s. You'll pass by a number of idyllic small harbour beaches that can be all your own for a few minutes in the sun.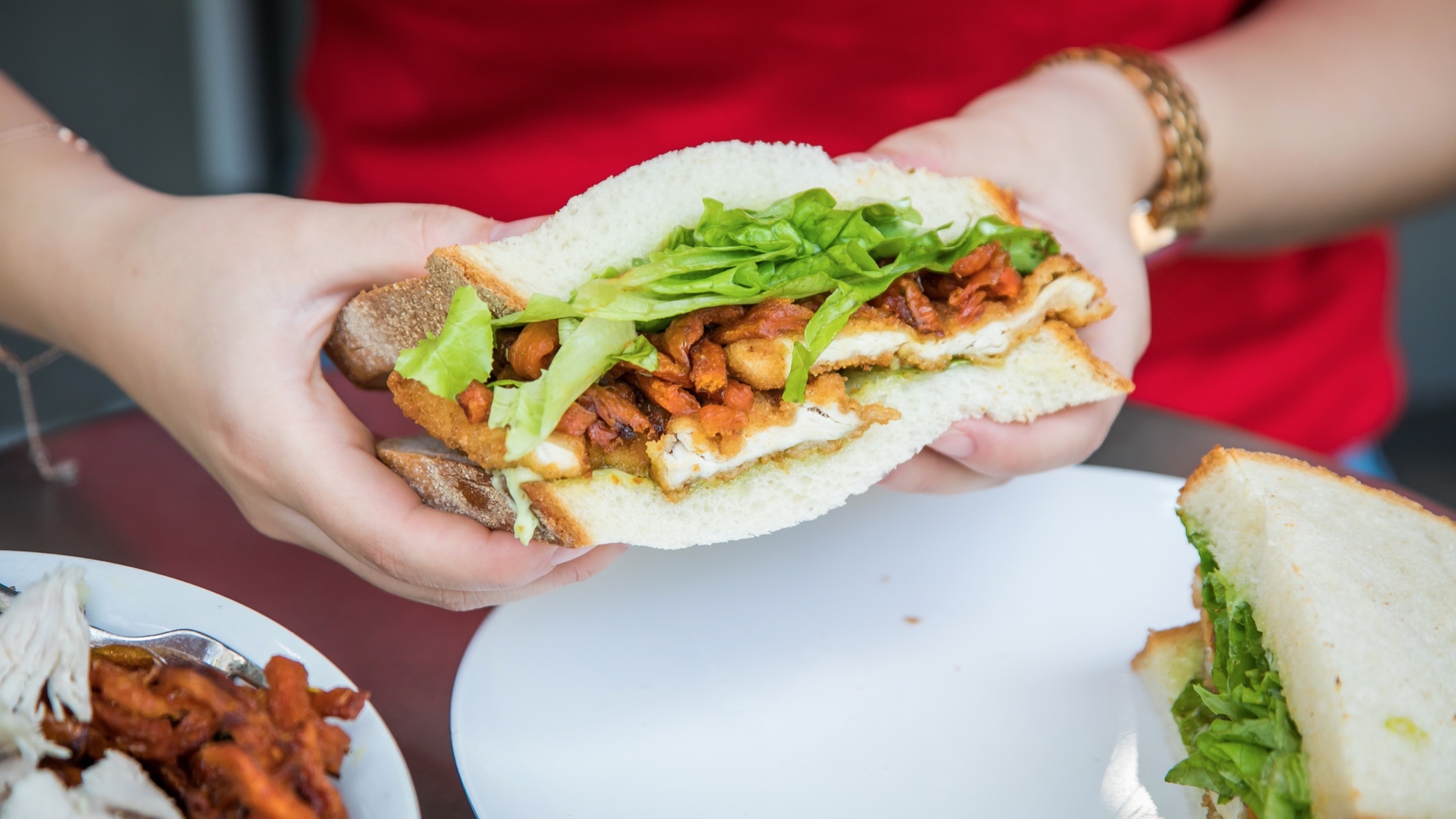 Photograph: Anna Kucera
Hungry again? Set your sights on the inner city and drive to Darlinghurst to find the famed South Dowling Sandwiches. You'll regularly find a queue snaking out of this family-run shop, because locals know these fillings are the best things to put between sliced bread in Sydney. Get a takeaway chilli chicken on white – the warming Thai-style lemongrass marinade on the chook replaces a need for sauce, and white fluffy bread and lettuce pin things together nicely.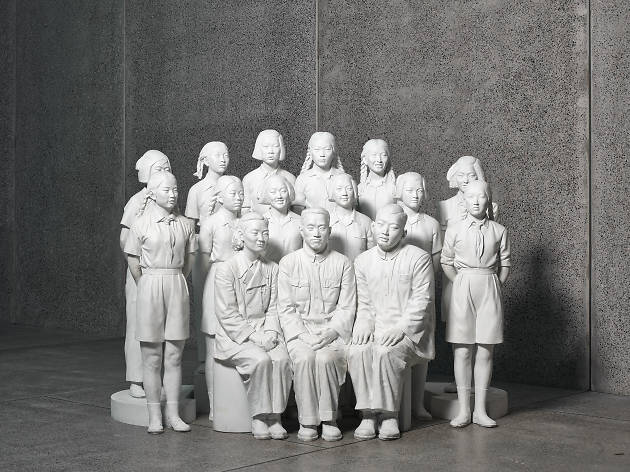 Photograph: Supplied
With your banging sanga in hand, scoot over to the nearby White Rabbit in Chippendale. Judith Neilson's extraordinary four-floor temple to 21st century Chinese art is known for avant-garde and provocative collections, and the next big show, Then, is a kind of greatest hits for the gallery. It brings together works from White Rabbit's earliest exhibitions alongside others from the collection that haven't been exhibited before. There'll be more than 60 works on display and, as always, entry is totally free.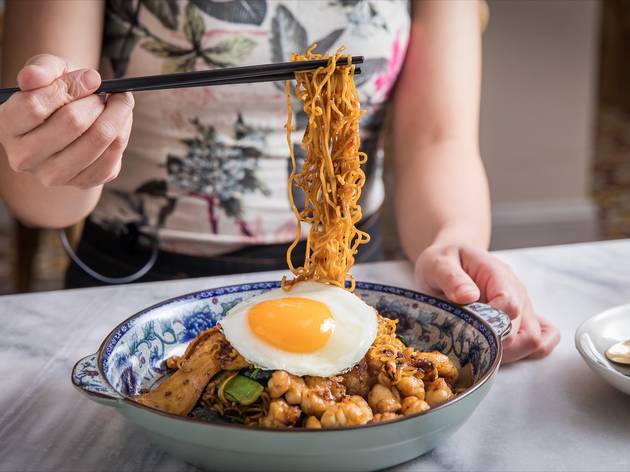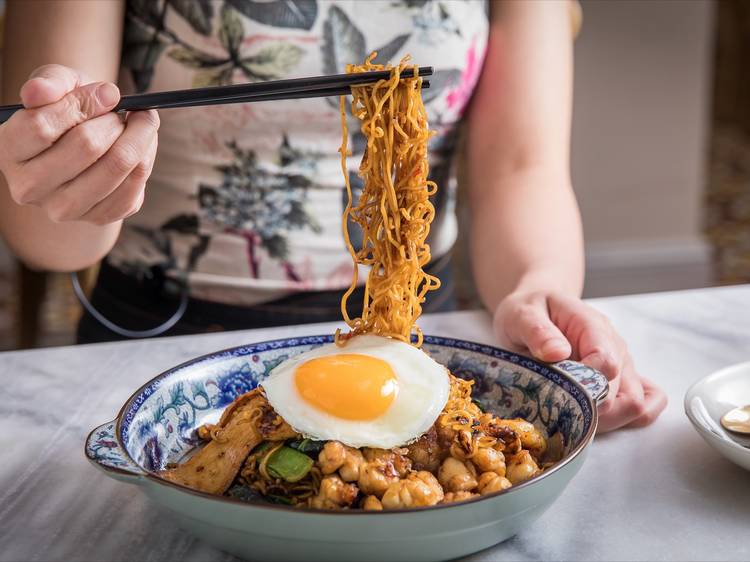 Photograph: Anna Kucera
Because we want our dollars to stretch through till the wee hours, we're directing dinner toward Sydney's favourite cheap eat: Ho Jiak Haymarket. This more centralised incarnation of the original outpost in Strathfield sees hordes of hungry flavour hounds every night – tables are bookable, so reserve a spot to avoid lines. These guys elevate Indomie noodles to lofty flavour ranks inaccessible to home cooks. The curly noodle strands are stained a glossy chestnut by the housemade black sauce (a potent mix of soy, caramel, kicap manis and oyster) and capped with a soft fried egg.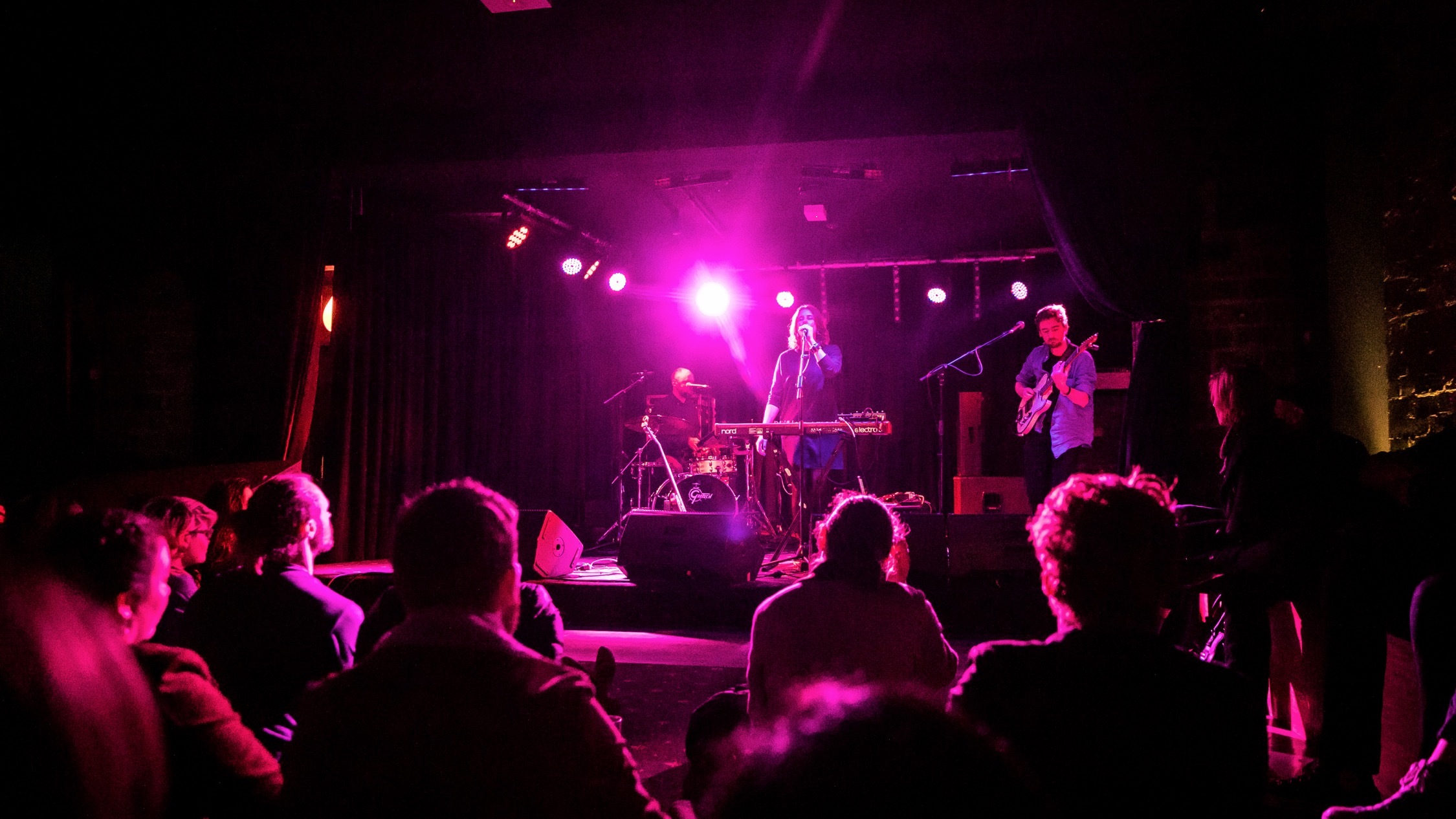 Photograph: Anna Kucera
Once you've enjoyed lashings of peanut sauce that hums with chilli and creamy seas of coconut, give your Malaysian feast a proper finale with a beer at the Lansdowne. Jake Smyth and Kenny Graham (the duo behind Mary's and the Unicorn) raised this rock'n'roll giant from the dead in 2017, two years after its closure. Now, the joint services the local live music scene with a 250-person venue for rowdy indie-rock gigs or more intimate folk music affairs.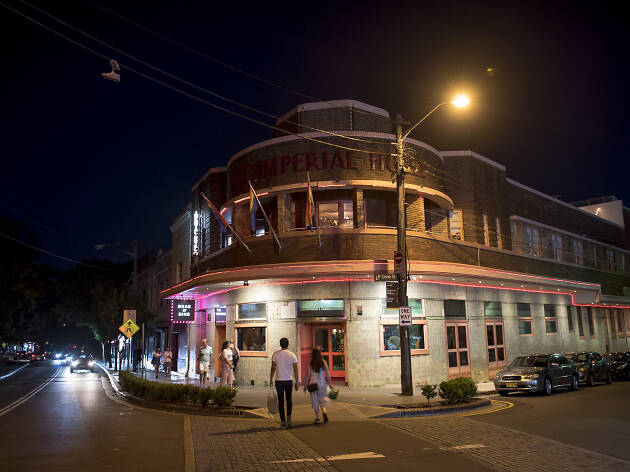 Photograph: Cassandra Hannagan
As the witching hour draws nearer, you'll want to set your sights and your wheels toward the debauched dancefloor of the Imperial Hotel. The music in the party basement of this LGBTQIA safe space is about as gaudy and naughties and you can get, and there's the heady smell of feelgood sweat and grind drifting on the air. Take a breath at the revamped main bar on ground level and be bewitched by drag kings and queens sassing into the mic and strutting along tables, or head for the highest heights at the weatherproof rooftop bar. There's also Priscillas – the venue's veggie-heavy pub bistro – serving zucchini noods and woodfired pizza if you're hankering for a dancefloor snack. Getting around the city all day has been easy and fun in the Subaru Impreza, and the car's great handling and safety features will see you home at the end of the night too, ready for more adventures tomorrow.