Where to let off steam in Sydney
These are the best places to release all that pent-up emotion in a safe space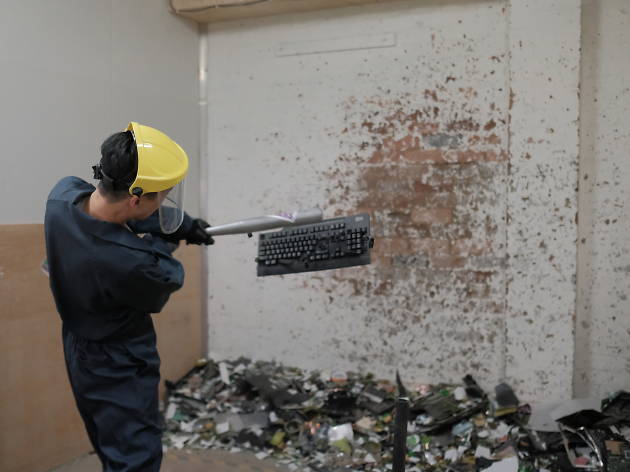 Whether you're living out your career dreams or slogging through each day in a job you can't stand, a long day at work can leave you feeling rather flat. Not to mention the inner city traffic, soaring cost of living and general state of world politics. If you need a safe space to let your frustrations and anxieties out, try these seven cathartic activities that are much more fun than screaming into a pillow. There's nothing more satisfying than giving something a good thwack.
If you're not ready to come back to reality afterwards, spend the rest of your leisure time in another world at the theatre on this week, or gather your mates and head to the best bars in Sydney for a transformative brew.
Still not frustration-free? Attack those stress receptors with a blissful session at Sydney's best spas.
Stress less on these adventures
Focus on mastering more skills
Sport and fitness, Self-defence
Learn to channel your anger jedi-style at Sydney's best mixed martial arts gyms. They have classes for kids and adults in Brazilian Jiu-Jitsu, Muay Thai and more.