50 best New York bars: Midtown West
Midtown West, so clogged with tourists, is increasingly home to some of the best New York bars. Here are two of our favorites.
By Time Out editors
50 best New York bars: Ardesia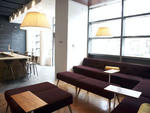 Price band: 2/4
Critics choice
Le Bernardin vet Mandy Oser's iron-and-marble gem offers superior wines in a relaxed setting. The 75-strong collection of international bottles is a smart balance of Old and New World options that pair beautifully with the eclectic small plates. Our grüner veltliner—a dry, oaky white from the Knoll winery in Wachau, Austria—had enough backbone to stand up to a duck banh mi layered with house-made pâté and duck prosciutto. A blended red from Spain's Cellar Can Blau, meanwhile, was a spicy, velvety match for coriander-rich homemade mortadella.
510 W 52nd St, (between Tenth and Eleventh Aves)
Book online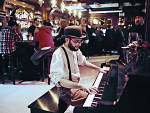 Price band: 2/4
Critics choice
In 2009, this rakish, 1970s-vintage piano bar in the Edison Hotel looked destined to go the way of the 99¢ peep show. But the team behind Tribeca mixology den Ward III ushered in a second act, introducing some key upgrades (including serious cocktails) while maintaining the charmingly offbeat flavor of the place. Forget you're a stone's throw from Times Square while listening to live jazz acts (Wednesday–Saturday nights) and sipping dark-spirit–heavy tipples, such as a funky old-fashioned riff that showcases the rich, tropical complexity of Banks 5 Island Rum. Those who suffer the cruel fate of being in Times Square on a weekend morning can console themselves with a range of six Bloody Marys (11am–5pm).
228 W 47th St, (between Seventh and Eighth Aves), 10036
More info
---