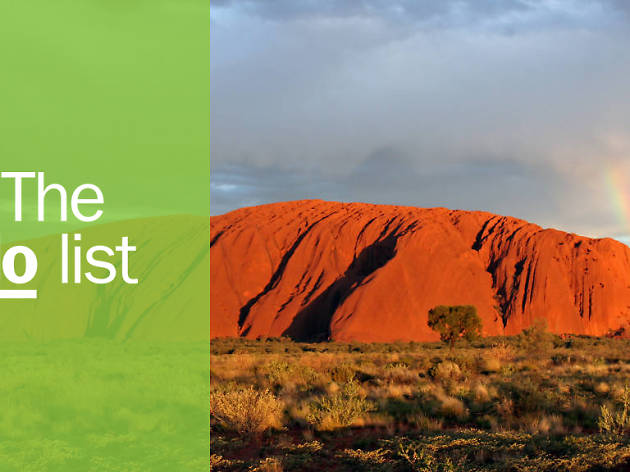 The 25 best things to do in Australia
The best things to do in Australia, from eating oysters fresh from the ocean to watching an illuminating light display at Uluru
You know the landmarks and the laid-back culture, but there are plenty more things to do in Australia than kissing koalas and yelling 'g'day mate'. Australia is a nature lover's paradise, with highly sought after food experiences and impressive cultural heritage to boot. Whether you want to get amongst art parties in small coastal cities, see fairy penguins scurry across sandy beaches or watch the sunrise over Sydney Harbour from a kayak, there's so much to explore across this incredible country you'll no doubt find something to inspire a holiday Down Under. Here are the 25 best things you need to see right now in Australia.
Done something on this list and loved it? Share it with the hashtag #TimeOutDoList and tag @TimeOutEverywhere.
Find out more about how Time Out selects the very best things to do all over the world.
Best things to do in Australia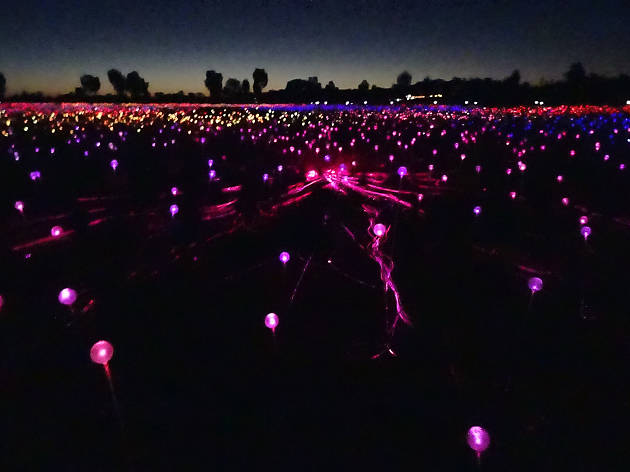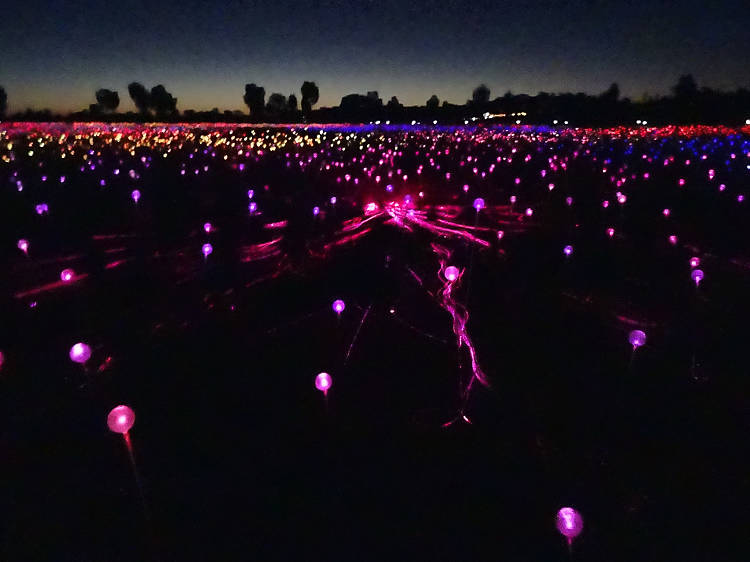 Photograph: Courtesy CC/Flickr/IanCochrane
1. See the spectacular Field of Light Uluru installation at Ayers Rock Resort
The striking large-scale art piece 'Field of Light' by British installation artist Bruce Munro has been illuminating the red centre since 2016, and it's not going anywhere soon. The beauty of visiting Uluru while this installation is on is that you get a ripper view of the famous landmark illuminated by more than 50,000 multi-coloured LED lights. Visit it at dusk to see it at its most spectacular.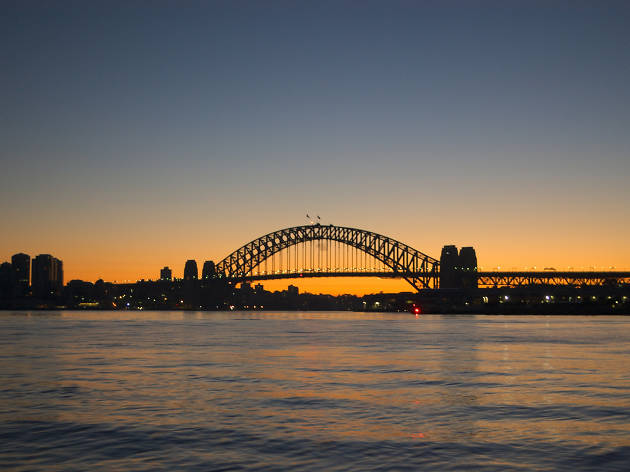 Photograph: Courtesy CC/Flickr/Fraser Reid
2. Paddle a kayak in Sydney Harbour at dawn
Rise early for a sunrise kayak to get glorious photo opportunities that'll make your hungover friends incredibly jealous on a Sunday morning. Tours run over the velvety smooth water underneath Sydney Harbour Bridge, where you can watch the sunrise hit Sydney Opera House. Luckily the harbour water is very calm, so you don't have to work hard to paddle!
Photograph: Courtesy CC Facebook/Oyster Farm Tours - Coffin Bay
3. Snack on fresh oysters in the middle of the sea
Climb into waterproof waders with the team at Oyster Farm Tours and wade out onto the semi-submerged salt water pavillion in the beautiful waters of Coffin Bay in South Australia. Here you'll get to see how oysters grow, hear about oyster farming practices and learn how to shuck your own. Best of all? You get to taste them, fresh as hell, straight from the water. Not to brag, but it's the only tour of its kind in the world.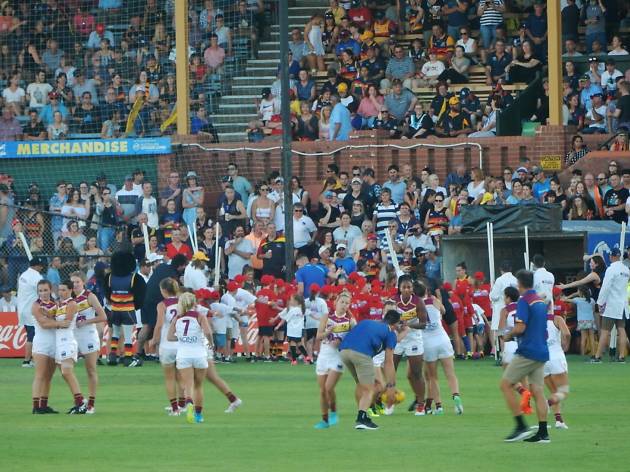 Photograph: Courtesy CC/Flickr/MichaelCoghlan
The women's league of the AFL hit the big time a few years back, and what better way is there to support the athletes than heading along to a game? Follow the pros and get yourself a pie, a hot jam doughnut and a beer, then yell like a bastard, heckle the umpires and have a bloody great time watching the AFLW's brightest stars. The season starts in February and ends in late March.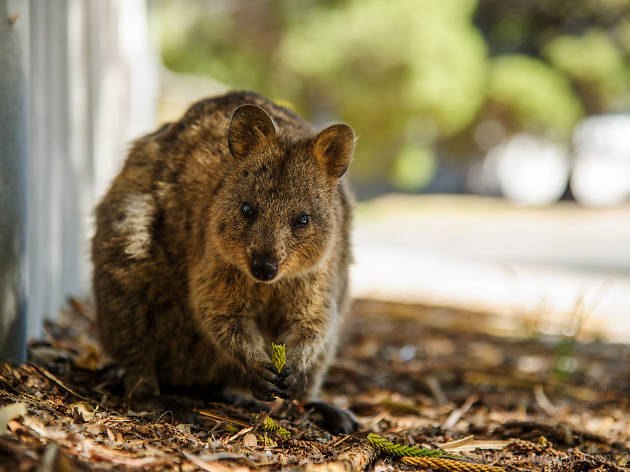 Photograph: Courtesy CC/Flickr/CraigSiczak
5. Get a selfie with a quokka
These adorable marsupials are native to Rottnest Island, an A-class nature reserve located off the coast of Perth. Rotto boasts 63 white-as-snow beaches perfect for snorkelling, diving, surfing off the back breaks and posting to Instagram with #nofilter, but these days it's all about the quokkas. They're heavily protected, but they love to investigate and mingle with new visitors. Remember to always approach with caution when leaning in for a selfie, and don't touch or feed them (it's against the law).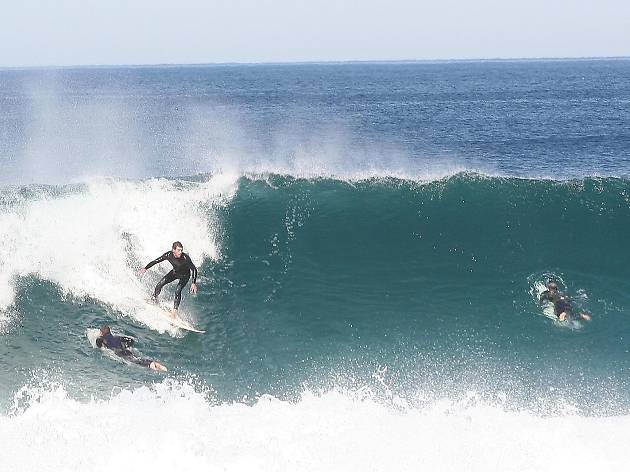 Photograph: Courtesy CC/Flickr/Andrew Moor
6. Learn to surf at Bondi with Let's Go Surfing
Surfing a wave at Bondi should be on everyone's bucket list. If you're rusty with a surfboard, book in for a class at Let's Go Surfing. The school prides itself on the popular two-hour beginners' course, which goes through the essentials of water safety (including Bondi's dangerous rips), paddling and how to catch a wave. By the end of the lesson, we can guarantee you'll have ridden a wave standing up – even if for just a second.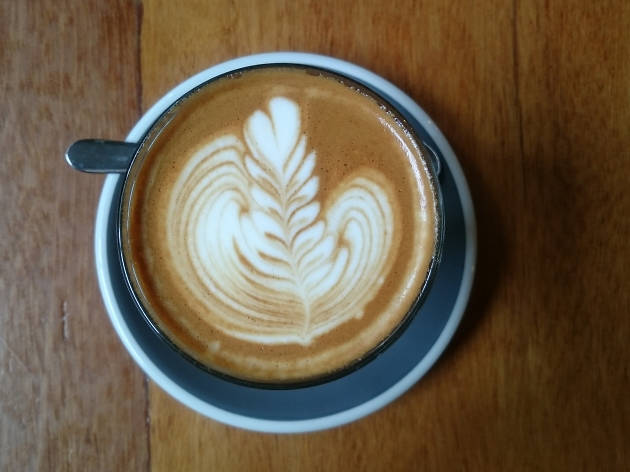 Photograph: Courtesy CC/Flickr/alpha
7. Try the house blend at Bonnie
Melbourne is a coffee city. Although you're rarely more than a hundred metres from a good brew, there still are some standout roasters. One such caffeine queen is Bonnie, a CBD coffee joint whose house specialty is cold drip coffee. The slow extraction method combined with the house-roasted single origin beans results in a fruity, rich and slightly acidic cup of coffee. At $4, it's hardly Melbourne's most expensive coffee. Plus, staff also supply fizzy water on tap to cleanse your palate.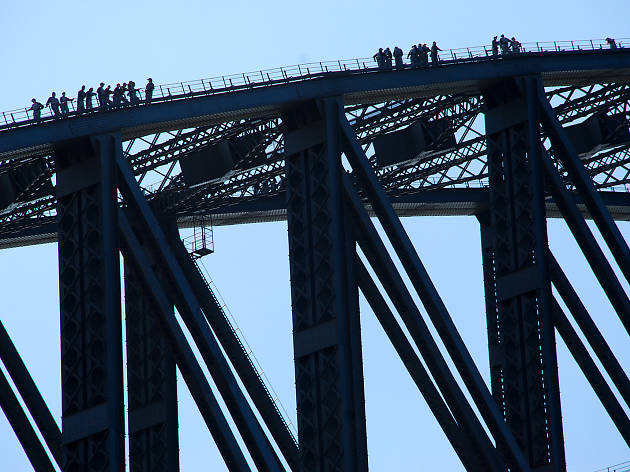 Photograph: Courtesy CC/Flickr/FranzJachim
8. Climb the Sydney Harbour Bridge at night
During the day you can see Sydney Harbour in all its majesty, but by night it takes on a whole new magnitude. It's an experience that is difficult to describe, and it's incredible to witness. We recommend the BridgeClimb express climb, which is a little shorter and takes you up the inside arc so that you are surrounded by hand-riveted steel and feel a little like you're inside the ribs of a metal skeleton. Adult tickets are upwards of $200, and it's totally worth the money.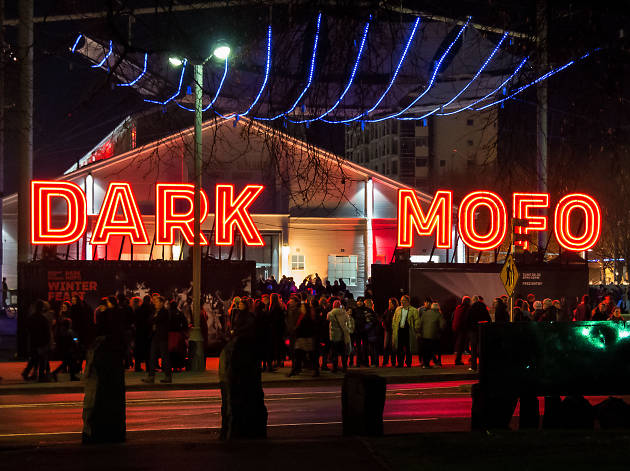 Photograph: Courtesy CC/Flickr/Anthony Tong Lee
9. Head to Hobart during Dark Mofo
The hottest festival ticket in Australia is arguably Dark Mofo, a winter art party that takes over this Tasmanian town during June bringing with it a wacky combo of art, music and community spirit. This highly accessible festival boasts a public art playground, a foodie feast, a nude swim to mark the winter solstice, a host of international and local artists and musicians playing historic venues and plenty more. Sneak in a visit to Hobart's cultural hub, the Museum of Old and New Art (MONA), and you'll have it made.
Photograph: Courtesy CC Facebook//Yada Rattanasinghasakul
10. Try the best croissant in the world at Lune Croissanterie
Lune Croissanterie's croissants earned the venue the top spot on Time Out Melbourne's best patisseries list, and they were dubbed "the world's best" by a writer for The New York Times. Not a bad gig for brother-sister team Kate and Cameron Reid. Be warned: the lines snake out of the door of this Fitzroy shopfront nearly every day, but these crisp, golden and mathematically perfect beauties are so worth it. Arrive early to beat the queues.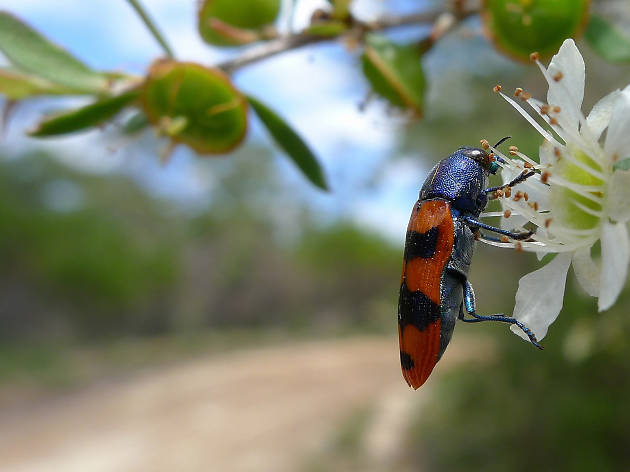 Photograph: Courtesy CC/Flickr/John Tann
11. Go on a walking tour at Dharawal National Park
Just an hour away from Sydney's CBD, Dharawal National Park provides stunning scenery and an escape from the hustle and bustle of city life. Until recently, public access to the bushland was restricted, but now you can enjoy guided tours of the park every second Saturday of the month. Guiding the way will be an Aboriginal Discovery Ranger who will share local knowledge about flora and fauna along the way, as well as Dreamtime stories that connect Indigenous Australians to the area.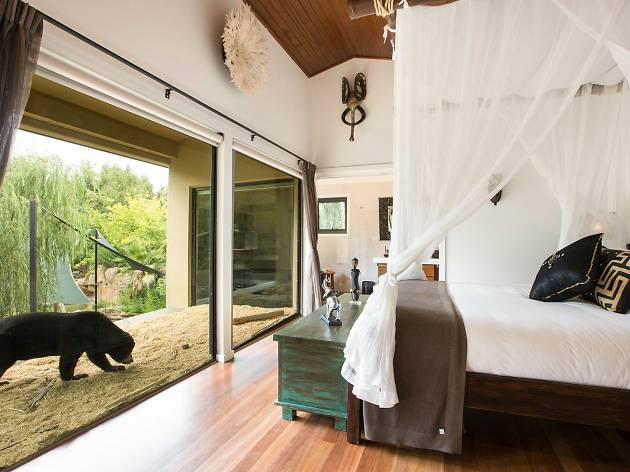 Photograph: Courtesy CC Facebook/Jamala Wildlife Lodge
12. Sleep side by side with a big cat at Jamala Wildlife Lodge
If your Instagram feed has been looking a little lacklustre lately, we have a surefire cure: taking a bubble bath in a five-star hotel next to a pair of three-year-old Bengal tiger brothers. Yes, at Canberra's zoo-side luxury resort, guests can book in for an overnight stay in rooms overlooking giraffe enclosures, giant aquariums and other once-in-a-lifetime experiences. The best part? A stay at the Lodge will help support the zoo's conservation efforts.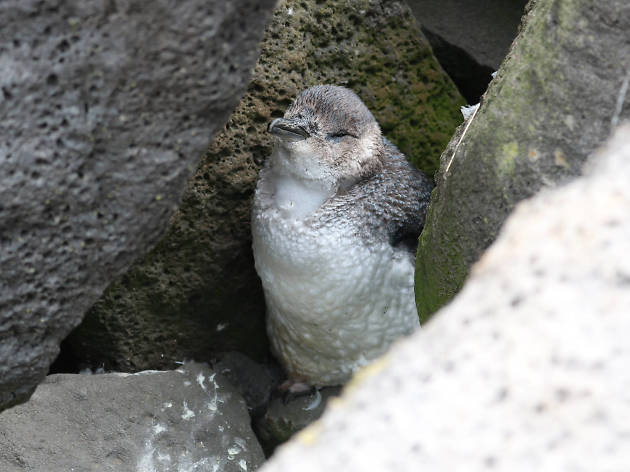 Photograph: Courtesy CC/Flickr/Shann Yu
13. See the penguins at St Kilda Beach
You don't need to go far to see some cute wildlife in Melbourne. We suggest taking in the sunset down in St Kilda, and while you stroll down Jacka Boulevard towards St Kilda's breakwater, take a peek at a healthy-sized colony of little penguins (also called fairy penguins) that hang out there. These black-and-white cuties are there all year round, but the best viewing is in summer after sunset.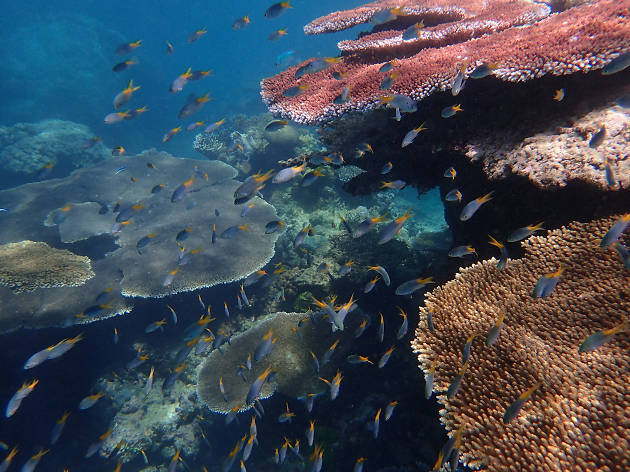 Photograph: Courtesy CC/Flickr/Stop Adani
14. Explore the Great Barrier Reef before it disappears
The Great Barrier Reef is one of the seven wonders of the world, so missing out on a face-to-face meeting is unconscionable. Whether you're a hardcore scuba diver, novice snorkeller or want to see the Great Barrier Reef without getting your hair wet, there are plenty of ways to see the world's largest coral reef. It comprises more than 2,900 reefs and 900 islands, and you'll have the opportunity to swim alongside squids, turtles and a myriad psychedelic fish, making it one of the most magical and peaceful experiences you will ever have.
Photograph: Courtesy CC Facebook/Arbory Bar and Eatery
15. Have a bevvie at Melbourne's longest bar
In the summertime when the weather is fine, we all drink at Arbory. This massive outdoor eatery and beer garden is sandwiched between two Melbourne icons, the Yarra River and Flinders Street Station. Stretching for 120 metres along the riverbank, Arbory is officially Melbourne's longest bar. There are Espresso Martinis and Aperol Spritzes on tap for quick-fire service, and you'll find some of the city's best burgers to boot.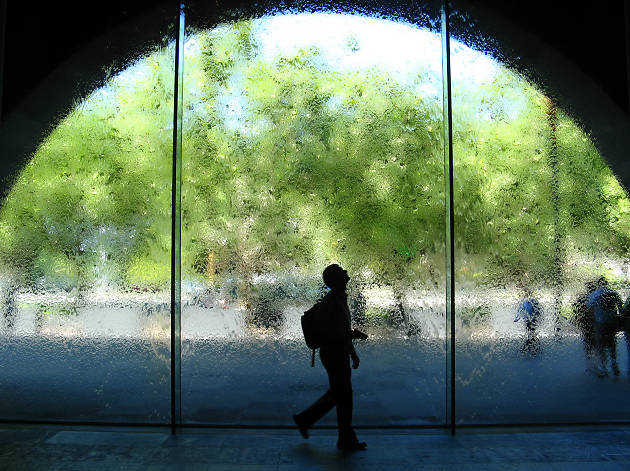 Photograph: Courtesy CC/Flickr/James Jardine
16. See a blockbuster exhibition at the National Gallery of Victoria
This grand modernist building is Australia's oldest and most popular art museum. That title has been won thanks to the gallery's top-notch and diverse permanent collection, its fantastic visiting collections (think Monet, Van Gogh and masterpieces from MoMA) and an ongoing series of additional events aimed at locals and tourists alike. Plus, all visitors to the NGV must pass the water wall upon entry, and yes, it is hard to resist touching it.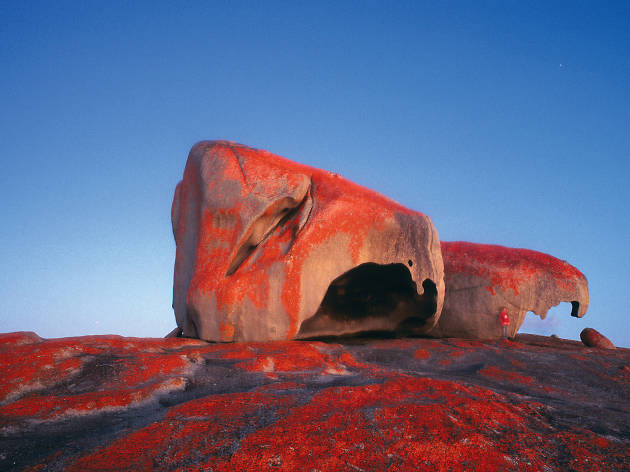 Photograph: Courtesy CC/Flickr/RoderickEime
17. See native fauna on Kangaroo Island
Native Australian wildlife reigns supreme on Kangaroo Island, the country's third largest island, which is easily accessible by ferry from South Australia's Cape Jervis. Animals well and truly outnumber the island's modest human population, with tammar wallabies, koalas, echidnas, brush-tailed possums, bottlenose dolphins, goannas, sea lions, about 250 species of birds, and kangaroos (naturally) calling Kangaroo Island home. While there, be sure to check out the Remarkable Rocks, too. This natural landmark is, well, quite remarkable.
Photograph: Courtesy CC Ewen Bell
18. Devour fresh, hot doughnuts at Queen Victoria Market
Doughnuts are the greatest equaliser: good for paupers and kings alike. Fuel your exploration through the loud and proud market stalls at the Queen Vic with a bag of five jam doughies from the American Doughnut Van (it'll only cost you $6). Do as the locals do and lick the sugar off your fingers as you wait in line for a $4 borek or a sausage-with-everything from the bratwurst stall, too.
Photograph: Courtesy CC Young Henrys
19. Have a drink at Young Henrys
Young Henrys is a local beer that you'll find on tap at all the best pubs and bars around Sydney. We suggest getting a flavour for the bohemian suburb of Newtown with a wander down King Street and Enmore Road before joining the inclusive and diverse crowd at the craft beer's cellar door. Young Henrys is all about afternoon sessions, and on a weekend you'll want to shake a leg in order to secure one of the prized high tables at the brewery cellar door.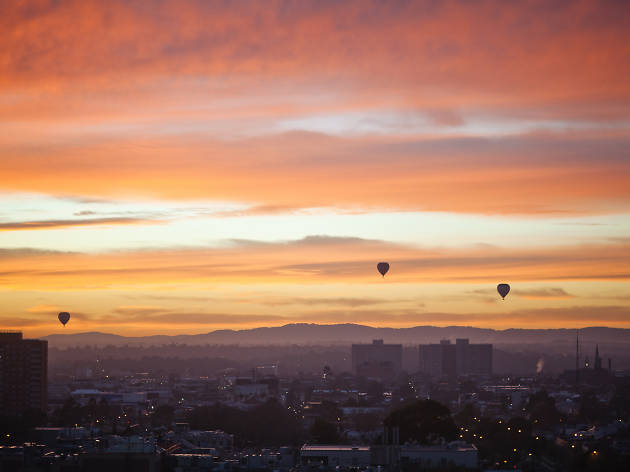 Photograph: Courtesy CC/Flickr/Justin Tan
20. See the Melbourne sunrise from a hot air balloon
Hot air balloons aren't just for the countryside – they fly over Melbourne city too. If you can handle dragging yourself out of bed well before dawn then the flight really is worth it. Unsurprisingly there are not a lot of people around at sunrise, and drifting over the city in the dawn light feels surreal. Where you start, travel and land in your balloon is always a mystery as the flights are determined by the each day's conditions – meaning you might see some of the city's most famous landmarks from a totally new angle.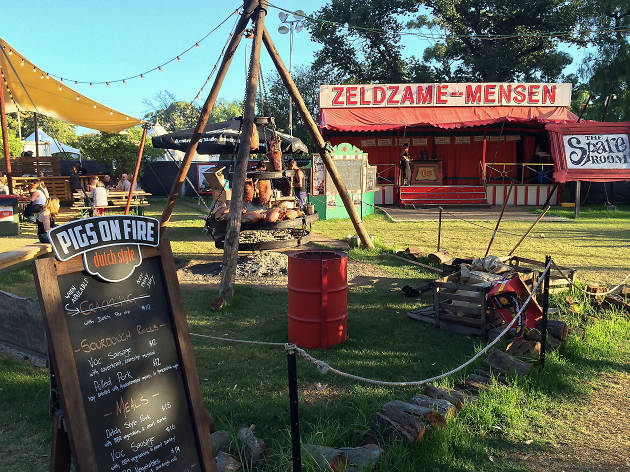 Photograph: Courtesy CC/Flickr/PhilLong
21. See something wild at the month-long Adelaide Fringe Festival
Thousands of performers pour in from all over the globe to put on more than 1,100 shows over four weeks, in comedy, theatre, dance, music, cabaret and more at the largest arts festival in the southern hemisphere. From theatres to circus tents, cafés and even alleyways, if there's an open space in Adelaide during Fringe time, it won't be long before someone fills it with a show – or a bar.
Photograph: Courtesy CC Facebook/Saint Peter
22. Have a meal at Saint Peter
If you want to experience Sydney's famed seafood, head to Saint Peter. At this fancy fish diner in Paddington, young gun chef Josh Niland will personally introduce you to the treasures of the high seas. The menu changes from day to day, depending on what prized items Niland's suppliers have wrested from the fishing nets that morning. Perhaps it's flame cockles, or maybe a Spencer Gulf rock crab – whatever it is, you'll have a ripper time.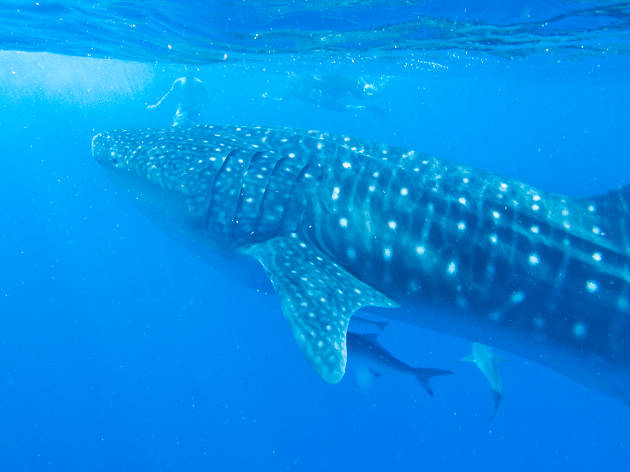 Photograph: Courtesy CC/Flickr/Julie Edgley
23. Swim with whale sharks at Ningaloo Reef
Fly two hours north of Perth to Exmouth to find the drop-dead gorgeous Ningaloo Reef, a nature lover's playground brimming with vitality. It's one of the longest fringing reefs on the planet, meaning in many places the coral comes right up to the beach. Whale sharks are what you should come to see – but don't worry, they're harmless filter feeders who just so happen to grow up to 18 metres in length. Also be on the alert for Exmouth's other visitors like humpback whales (July to November), giant manta rays, dugongs and spinner dolphins who drop by all year round.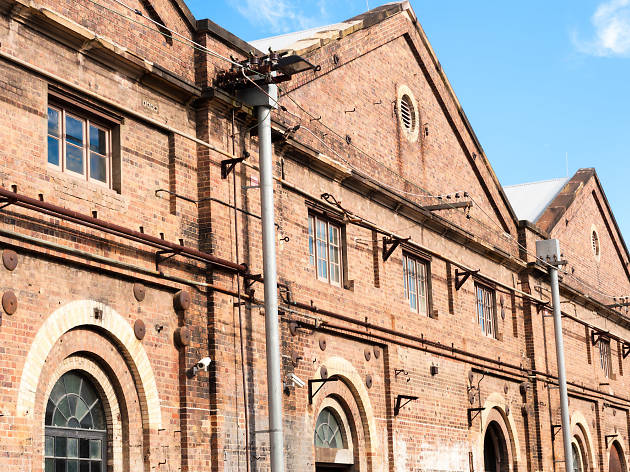 Photograph: Courtesy CC/Flickr/Timothy Lumsdaine
24. See a show at Carriageworks
Worth visiting for the space alone, Carriageworks is the latest incarnation of Sydney's Eveleigh Rail Yards. Built in the 1880s, its cavernous interiors are faithfully preserved, giving it a limitlessness very different from the plush cocoons of most theatres. With a program of large-scale theatre, dance and installation works, and as a host of the experimental and cross-disciplinary theatre company Performance Space, Sydney Chamber Opera and Moogahlin Performing Arts, Carriageworks is gaining a reputation as the venue for the most progressive Sydney drama, dance and art.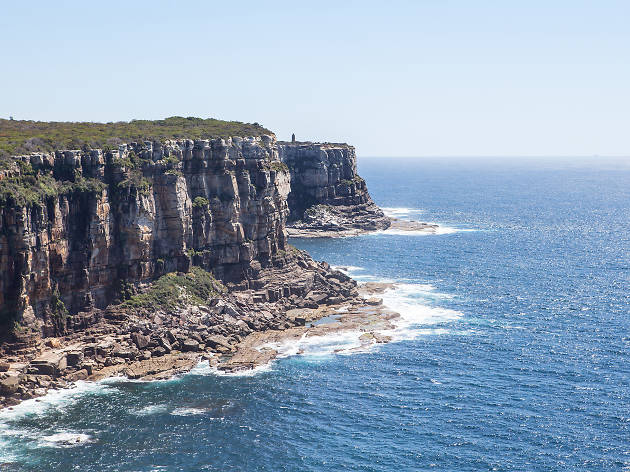 Photograph: Courtesy CC/Flickr/AdamFoster
25. Go for a stroll on the Manly to Spit coastal walk
Many people rate the Bondi to Coogee walk, but we're all about the Manly to Spit coastal walk in Sydney. On what other path can you wind past millionaires' mansions, Indigenous rock art and at least four secret beaches, all of it punctuated by clifftop views and the ocean beyond? It's magic.