Best restaurants in Pilsen
Pilsen is known for its great Mexican food, but there's more than carnitas—try these spots for Italian, sweets and more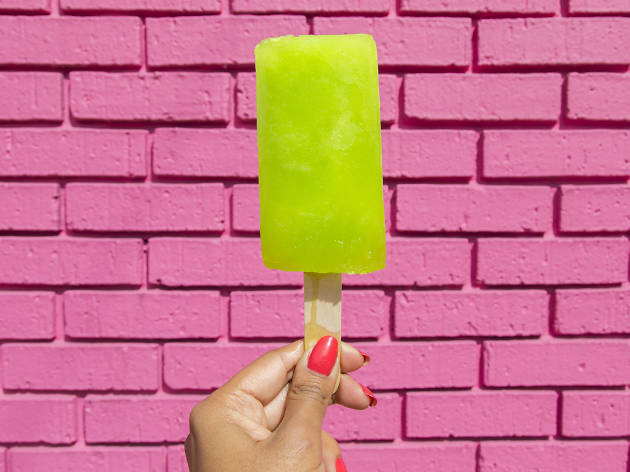 Yeah, you've been to Pilsen for tacos (including some of the best tacos in the city). And probably tamales, too. But the south side neighborhood is rife with outstanding places to eat beyond Mexican restaurants, from old-school Italian delis in the Heart of Italy to one of the best barbecue spots in Chicago. When we head to Pilsen, here's where we eat.
RECOMMENDED: Our complete guide to Pilsen
Best Pilsen restaurants
This restaurant—adjacent to La Casa Del Pueblo grocery store—looks less like a restaurant than a cafeteria. But you're not here for the atmosphere—you're here for the incredible, tender tamales. While you're here, check out some other dishes, like the tortas de camaron (fried shrimp patties) or chicharrónes en salsa verde (pork rinds soaked in a green chile sauce). But beware the pico de gallo—it's green not from cilantro, but from jalapeño.
The cozy taqueria makes its own fresh tortillas, and they're a perfect vessel for conveying the flavorful fillings to your mouth. The guisado de puerco taco has hunks of tender pork bathing in a lightly spicy red chile sauce atop rice and beans; the barbacoa features a generous amount of falling-apart meat, and the rajas and onions with melted cheese is a fully satisfying vegetarian option. At just over $2 a pop, bring a group and work through all the offerings.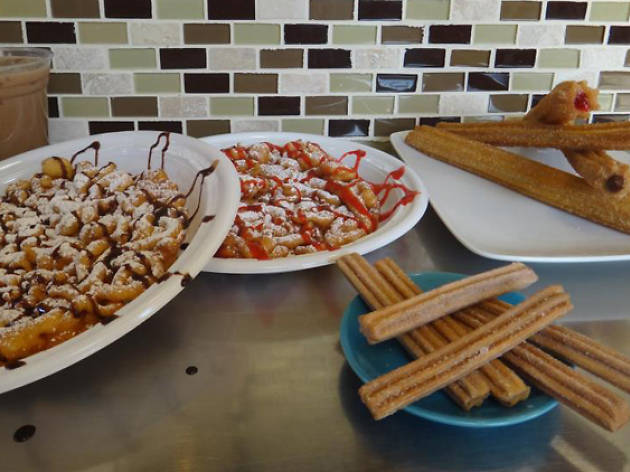 The low-key café cranks out hot, crispy, cinnamony tube treats. The churros are solid as is, but you can crank it up a notch with fillings—vanilla, strawberry, chocolate, cream cheese or the flavor of the day, which can range from guave to the eggnog-like Rompope. Pair the sweet with coffee, or go all in with milkshake.